When:
June 1, 2017 @ 9:00 am – 12:00 pm
2017-06-01T09:00:00-07:00
2017-06-01T12:00:00-07:00
Cost:
$60 Member, $95/non-member
Contact:
Katelyn Willoughby
4154480330

Tools for Successful Volunteer Recruitment, Learning Lab — Napa
Presented by Anton Timms, Director of Volunteer Services, CVNL
$60 Member, $95 non-member
Developing a volunteer network is crucial to an organization's success. Volunteers are often the heart and soul of an organization, providing services and performing tasks that keep the organization alive. Creating a cadre of highly effective volunteers requires a recruitment strategy. Volunteer recruitment means attracting and inviting people to consider involvement with your organization. So…where to begin?
In this interactive learning lab, participants will create a recruitment plan unique to the needs of their volunteer program. Each attendee will receive a "recruitment road map —" or step-by-step recruitment guide. With guidance from Director of Volunteer Services Anton Timms, participants will customize their maps, including creating compelling job descriptions. By the end of the session, you'll leave with a concrete plan to recruit the volunteers you want and need in your agency.
Participants will:
Explore effective strategies for how to better involve volunteers in your work while ensuring that their needs are met.

Learn why conducting a needs statement prior to recruitment is essential, and how to create one that's compelling.

Identify target audiences in the Bay Area that speak to your mission.

Learn techniques for writing compelling posts and other recruitment tools.

Understand the different types of volunteers and how to uniquely recruit for them: short-term, episodic, virtual, one-time, and long-term.
Who should attend: This session is appropriate for Executive Directors of smaller –medium sized agencies, Volunteer Managers, Program Directors, and staff working directly with volunteers.

Register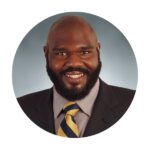 About Anton:
Anton has more than 10 years of experience in volunteer management, human resources, training and development, and corporate engagement. He has led and provided strategic direction over programs that connect individuals to agencies, activities or community resources in rural and inner-city populations. Using his experiences in civic engagement, Anton has designed and implemented volunteer programs that are customized to address an agency's limited capacity in order to effectively manage volunteers in complex situations.
During his career in the nonprofit sector, Anton facilitated several local and national research-based initiatives to improve nonprofit operations through strategically reengaging volunteers to enhance programs for different causes. In changing conditions, Anton has created alternative funding models that engaging individuals in service, while converting volunteers into donors. His passion for the nonprofit and government entities fuels his commitment to advocate for various demographics, culture shifts, populations, and issue areas. In the past decade, he has been affiliated with the following nonprofits: Boys & Girls Clubs of Greater Milwaukee, United Way of Greater Milwaukee, Best Buddies of Arizona, Catholic Charities, United Performing Arts Fund, Aurora Health Care, and Habitat for Humanity. Most recently Anton was the Manager of Employee and Community Engagement for the Boys & Girls Clubs of Greater Milwaukee.