2nd Annual Heart of Napa Awards, March 16, 2017

Congratulations to the 2nd Anual Heart of Napa™ Award recipients.
<">Thank you to the 300 attendees who celebrated with us.
Produced by CVNL, the Heart of Napa Awards recognizes outstanding nonprofits and the committed individuals who serve them. We are honored to be a platform for nonprofits to share inspiring stories of courage, advocacy, and change. Read the Heart of Napa press release here.
And the 2016 Winers Are…
Excellence In Leadership
Janet Todd, Executive Director of Girls on the Run Napa & Solano
Janet is a role model in the community forwarding the mission to inspire girls to be joyful, caring, healthy, and confident by creatively combining positive and fun life skills curriculum with experiential activities like running or movement. Janet started Girls on the Run Napa Valley in 2006 with 95 girls at 4 schools. By 2016, Girls on the Run Napa grew to include Solano County, is at 55 schools and had reached over 4,740 girls. The girls served in Napa and Solano Counties are mostly low income and of diverse ethnicities. By expanding the program's reach into Solano, Janet is ensuring the organization for years to come – serving more girls and engaging more volunteers, businesses and board members to support the efforts.
SPONSOR: Redwood Credit Union
Achievement In Nonprofit Excellence
Mentis
Mentis provides bi-lingual, professional mental health services throughout Napa County to people of every age, stage and income level. Each day the clinician's work throughout the county to counsel, support and coach those who need to overcome the hurdles that life can throw at them. Some of the services offered in English and Spanish to people with or without insurance include: mental health treatment; school based counseling; mental health services tailored to the needs of older adults; support group facilitation for partner organization such as NEWS, COPE, Puertas Abiertas and Up Valley Family Center; and support for family members of veterans caring for a loved one with PTSD. Over the last 5 years, 75-80% of their clients have consistently shown improvement in mood and daily functioning.
SPONSOR: Kaiser Permanente, Napa Solano
Volunteer of the Year
Marilane Bergfelt, Loving Animals Providing Smiles
With over 20 years of experience performing high-quality, safe and effective animal assisted therapy to a variety of client populations, Marilane is the backbone and the quality control of Loving Animals Providing Smiles. In the last 12 months, Marilane has provided over 900 hours of service, ranging from attending client programs with her certified therapy pet, to serving as a program coordinator for 9 programs at 3 different schools, to leading classes and answering inquiries. She leads the efforts to serve special needs students at Napa schools, guaranteeing that they continue to serve physically and emotionally challenged children in the community. Marilane has developed extensive training protocol for those wishing to become a therapy team with their pet, which includes dogs, mini-horses and cats.
SPONSOR: Syar Foundation
Youth Volunteers of the Year
Nadia Barboza, Girls on the Run, Vintage High School

Nadia volunteered 80 hours of time for Girls on the Run Napa & Solano as a life coach and mentor while a junior and senior in high school. Nadia shares her knowledge, perspectives and insights on healthy living, youth development and girl issues with others. She has been an influential role model at El Centro Elementary School where she inspires young girls to be happy, healthy and proud. Nadia is able to connect with girls through experiential learning activities that include using positive self-talk, fitness, body image awareness, healthy eating, strategies for standing up to bullies, listening skills, stopping the spread of gossiping and how to be an effective community member.
Celeste Chase, LGBTQ Conection, Valley Oak High School
As a leader and advocate of transgender rights, Celeste has played an instrumental role in the developing trans youth community in Napa. She established LGBTQ Conection, a youth led initiative mobilizing the community to increase awareness, inclusion and support of LGBTQ people of all ages and races. As a volunteer, Celeste facilitates LGBTQ youth groups exploring topics around family acceptance, building social networks, the impact of hormones and sexual health information. Celeste initiated a Gay Straight Alliance at the school and participated as a Youth Leadership Team member. She also facilitated trans and LBGTQ youth groups, mentored her peers to mental wellness and initiated the inaugural Trans Fair, a Napa pride event by and for transgender people.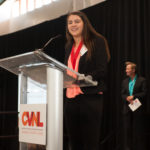 Savana Harwood, Give Us The Floor, New Technology High School
Savana holds many positions at Give Us the Floor, including ambassador, discussion leader, creative team member and journalist. She has directed, edited and acted in videos. She also has designed merchandise, writes for social media and interviews influential people that have made an impact in the community. For the quarterly event 'Teens take the Floor,' Savana volunteered to co-MC the event, created the playlist, helped set up and clean-up. She holds leadership positions in many clubs at school and is planning a service trip to Nicaragua to teach orphans how to speak English. Savana also volunteers at the local soup kitchen.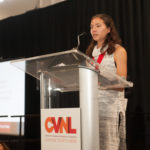 Blake Hengel, Access Adventure, Heritage High School
Blake assists with the monthly activities offered at Access Adventure, learning and applying disability awareness protocols to assist people with mobility challenges in experiencing the healing powers of nature. During the past year, Blake has provided more than 240 hours of volunteer service to Access Adventure. She recruited her parents and together they have given more than 700 hours. Each week, Blake independently develops and executes a detailed lesson plan for disable students. She leads and coaches these weekly lessons under the direction of the program manager.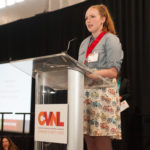 Gilian Meyers, Teens for Change, Vintage High School

As a freshman, Gilian along with others created the Teens for Change service club to help the school and community improve the environment through direct action. Gilian was elected president as a freshman and has served in that position for the last three years. In the last 12 months Gilian has helped restore and operate the campus greenhouse, assisted with cleanups of the creek, and started a campus compost program to monitor waste in the cafeteria. Gilian also helped organize a shoe drive that brought in over 500 pairs of shoes for the Soles 4 Souls program and helped to organize an arts and crafts drive for supplies to bring to children in Guatemala during the Soles 4 Souls trip.
SPONSOR: Bank of Marin
Excellence In Board Leadership
Christopher Barefoot, Mentis
An eight-year board member, including three as Board Chair, Christopher raises the bar for drive, commitment and vision. He goes far beyond merely executing his expected duties – and channels his explosive energy to fuel events that grow both the agency's revenue and its visibility. Six years ago, Christopher created what is now a signature event. His vision for the World of Wine evening was to increase access and affordability of mental health treatment and to build a reserve for the agency to ensure its financial sustainability. With a short planning period and bundles of dedication, the first event raised $20,000. Fast-forward to 2016, the 5th anniversary raised over $100,000. In 2016 he personally helped to generate over $117,000 in total contributions, making Mentis his top philanthropic priority.
SPONSOR: The Doctors Company
Corporate Community Service
Staglin Family Vineyard
Since 1985, Staglin Family Vineyard has generated more than $800 million in support to charities, including their main cause, "The Music Festival for Brain Health." Each year the Staglin family donates proceeds from their Salus wines to the nonprofit One Mind Institute to support brain health research and accelerate the search for cures and better treatments for psychiatric illnesses; contributions have helped allow One Mind to fund 24 grants which have led to 2 medications in development, 3 treatments validated and available to patients, and 19 biological targets for the development of new treatments. In addition employees are requested to volunteer on the day of the festival, many going beyond volunteering for the day and support the event year round.
SPONSOR: Pacific Gas and Electric Company