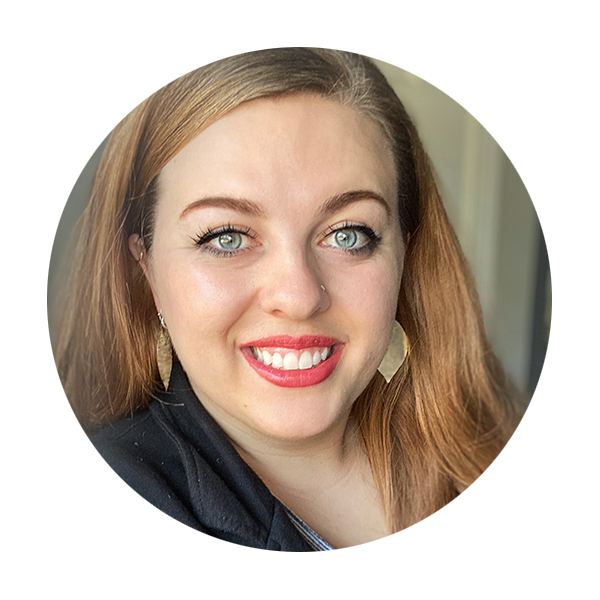 Lauren Johnson
Lauren grew up in Silicon Valley, went to school in Southern California, and has put down roots in Sonoma County. She spent her early years riding horses, doing ranch work, and volunteering as a junior docent at Ardenwood historic farm.

She attended college at UCSB and earned a BA in Psychology. During that time she worked at a local food co-op as the volunteer coordinator where she developed her love for alternative business models, volunteer programs, and community outreach. She taught cooking classes for elementary schoolers at an educational nonprofit before heading to sunny San Diego for grad school, where she got her teaching credential and M.Ed. But instead of pursuing a traditional teaching career, Lauren jumped into the world of outdoor education with a nonprofit based in the Santa Cruz mountains, serving as the program coordinator. Lauren and her husband then chose Santa Rosa as their new home, a beautiful place to raise children and be closer to family.
Lauren spent time as a kindergarten substitute teacher, a baker, and an assistant wedding planner/coordinator when she first arrived in Wine Country. Her eclectic background's connecting thread is a deep commitment to serving her community, which is what brought her to CVNL as the Operations Assistant in 2020. While working closely with the COO and soaking in all the nonprofit operations knowledge, Lauren helped support the events team in producing our inspiring Heart Events. She enjoyed putting her communication skills and attention to detail to good use, and Lauren was promoted to Event Manager at the end of 2021.

When she's not in the office, coordinating an event, or wrangling her toddler, Lauren likes to play guitar, stargaze, bake, plan road trips, hike with her dog, and garden.
707.890.8875