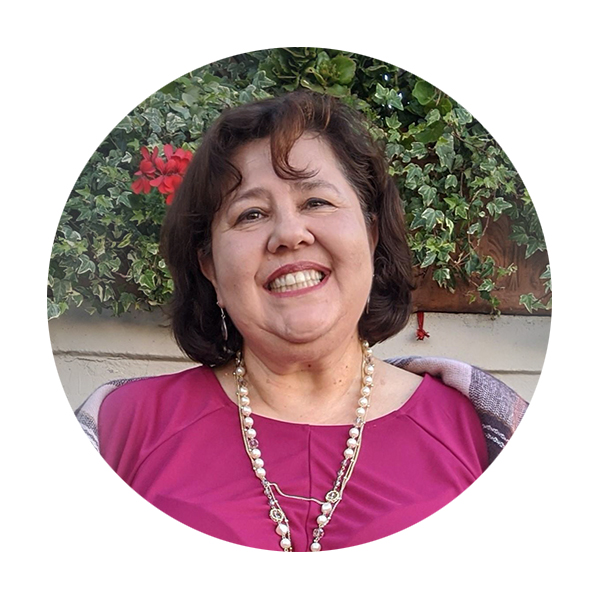 Patricia Murillo
Patricia brings over 25 years of progressive nonprofit leadership experience effectively leading organizations and initiatives to greater impact. She is passionate about designing and facilitating people-centered learning experiences. With a background in education, social work, and organizational development, she has worked on equity and social justice issues throughout her career. As a first generation Latina who came up from working the fields in Watsonville, she has been on a mission to provide support and opportunities for marginalized communities and
give back to the many hands that uplifted her throughout her education and career.

Patricia served as a consultant to diverse organizations and projects including as the Lead Facilitator for Women Leaders for the World through How Women Lead, a distinguished one-year fellowship for global social
sector leaders, and leading instruction and curriculum design for a diversity, equity, and inclusion initiative called Leading for Equity & Inclusion. Patricia was the Executive Director of Alternatives in Action where she expanded the programmatic and organizational scope, and served as the Senior Director of Program Services for the Boys & Girls Clubs of San Francisco where she led internal and external initiatives including developing a Behavioral Health department, program improvement and evaluation strategies, and a comprehensive professional development effort. She brings expertise in strategic planning, data-informed program and organizational improvement, business development, and training and facilitation.
She has taught at the high school, community college, and college level and has served on several boards including the Latino Affairs Commission of Santa Cruz County and the On the Move Board of Directors. She holds a Bachelors from Vassar College and a Masters in Social Welfare (MSW) from UC Berkeley with a concentration on Management and Planning.
415.448.0336