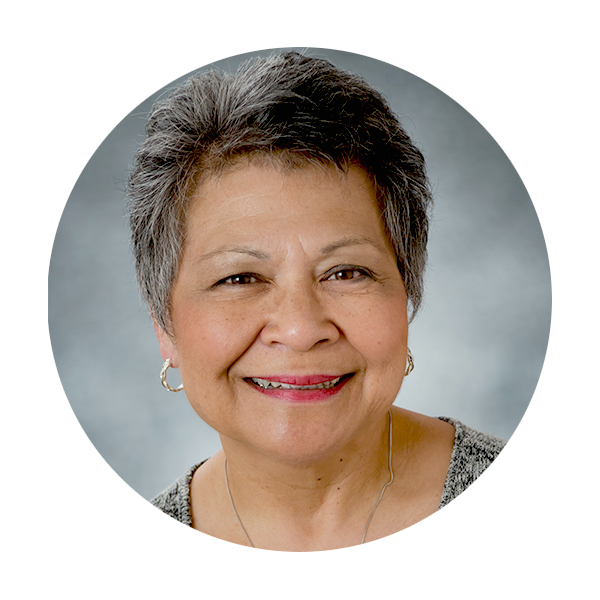 Tina Chechourka
is a lifelong resident of Solano County. Born and raised in Vacaville, Tina began her career in 1981 with the Vacaville Police Department. In 1984, she transferred to the Vallejo Police Department where she spent the next 21 years as a Police Assistant. Tina's assignments within the department included community-based policing, patrol, crime prevention, traffic division, investigations, missing persons, neighborhood watch, dispatch, and crime scene investigations. In 2005, she transferred to the City's Code Enforcement Division where she conducted inspections and enforced the City Municipal Codes, Building and Fire codes.
Tina started the first volunteer program with the department in 1991. Her dad was her first volunteer. The program grew to over 100 volunteers where she recruited volunteers from the business community, neighborhood watch groups, community organizations and senior programs. Tina also assisted in the implementation of the Departments Chaplaincy program.
In 2008 Tina moved her career to the City of Napa's Code Enforcement Division. In 2009, she enrolled in Pacific Union College's Management Degree program where she completed her course study in 2011. In 2011 the City of Napa promoted Tina to a Construction Inspector where she worked closely with multiple utility companies to ensure all City standards where adhered to. While working with the City of Napa's Code Enforcement Division, Tina implemented a SMART Team concept (Special Multi Agency Response Team). She recruited other city and government agencies to join efforts in solving neighborhood issues, substandard housing conditions and neighborhood nuisances.
Tina is a breast cancer survivor. Tina was diagnosed with breast cancer in 2014. After an incredible 11 months journey she returned to her duties as Construction Inspector. Tina retired as a civil servant in 2016. True to her nature, after retirement she found another opportunity to serve her community as the Volunteer Coordinator for Volunteer Solano. Tina's heart for volunteerism is a driving force. "When I believe in a cause, there's no stopping me."
707.718.3912