Volunteer at the Frys.com PGA TOUR October 15-18, 2015

Volunteer at the Frys.com Open PGA TOUR at Silverado Resort and Spa in Napa, California
Would you like to be a part of the PGA TOUR, October 15-18, 2015? Register to be a Volunteer!
CVNL is partnering with the Frys.com Open to recruit ShotLink Volunteers for the tournament. See many of the top professional golfers including Tiger Woods, Rory McIlroy, Justin Rose, Webb Simpson, Jimmy Walker, and more. 
Volunteers are essential to help operate the tournament and raise $1,000,000 for Bay Area charities. Whether you enjoy golf, or support your community, no experience is necessary to be a ShotLink Volunteer. 
The cost for each Volunteer is only $95! The Volunteer package is a $450 value. It includes a guest pass, shirt and jacket, headwear, PGA TOUR gear, meals and more. (only 100 spots available).
For more information and to sign up online, or call Jim Tomlinson at 707.252.6222.
What are ShotLink Volunteers?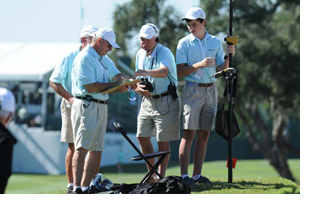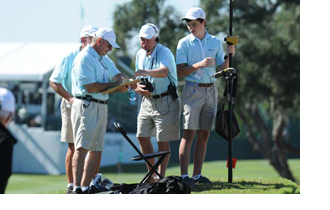 Volunteers will operate tripod mounted lasers and handheld devices at Greenside Tower locations and designated fairway landing areas. The statistical data collected is downloaded to ShotLink.com and is available live on PGATOUR.com. Volunteers will be trained on how to use the ShotLink devices at one of the two trainings that are conducted by a member of the PGA TOUR ShotLink staff. ShotLink Volunteers will be stationed at every hole either on a Fairway or in a Greenside Tower. Volunteers will need to walk to and from their stations each day.