Ways of learning with CVNL Learning & Leadership Programs
There are many ways to examine leadership and professional development. One can look at outcomes; what is the result of the learning or how are participants better prepared? Or we could look at modes of engagement; how are professionals practicing continuous learning?
We at CVNL approach these kinds of questions with an awareness that each participant brings their own experience and perspective to the learning environment. Thus, we meet in a context of readiness to share and interact so that each participant is inspired and equipped to apply what they have learned in their workplace or community.
There are several aspects to learning for leadership development that are part of this journey. It is possible to think of these as a dynamic spectrum or as internal and external points of reference that influence one another. They are Mindsets, Knowledge, Skills, and Behaviors.
Here are some ways to explain what we mean about MKSBs.
Mindsets
Willingness to embrace continuous learning for personal and professional growth and development
Openness to new ideas, ways of thinking, & other people's opinions/perspectives
Self-reflective and aware of how one impacts other people and situations
Knowledge
Ideas and information that can be useful for individual, team, and/or organizational performance or impact
Models and concepts which help make sense of situations or offer solutions to challenges
Awareness & understanding of our community both internally & externally
Skills
Methods or techniques which can be learned, practiced or operationalized for improved effectiveness, efficiency, or impact
Tools or systems for resolving challenges, generating solutions, & managing change
Measuring progress or results
Behaviors
Decision-making
Leading people
Communicating (listening as well as speaking/writing)
Planning and delivering on those promises
Course-correcting
It's exciting to think about these reinforcing one another.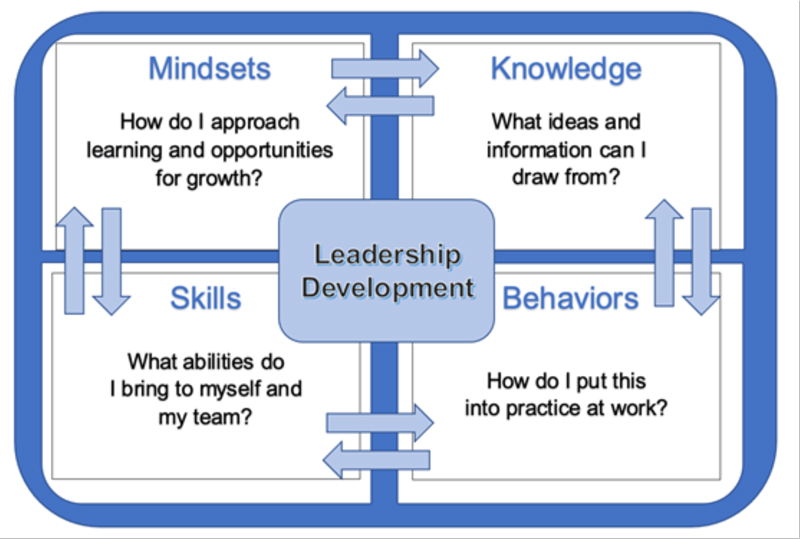 An open mind (M) helps one acquire new knowledge (K) to solve a particular challenge using a method or tool (S) to guide them towards a decision (B). All this, of course, leads to a desired outcome or impact.

CVNL programs focus on a variety of topics to build the capacity of individuals and organizations to be more effective. And we design and deliver these programs so that each participant can grow in a variety of ways to match professionalism with passion.
Or, look into our upcoming programs, here:
and
CVNL believes that passion alone is not enough in building strong nonprofits. We meet passion with professionalism and offer impactful learning opportunities that build leadership capacity, support organizations in making an even greater impact, and help create healthy, happy, and equitable communities.