Excellence in Leadership Program (ELP)
Fostering excellence in leadership to create stronger, more sustainable Bay Area nonprofits.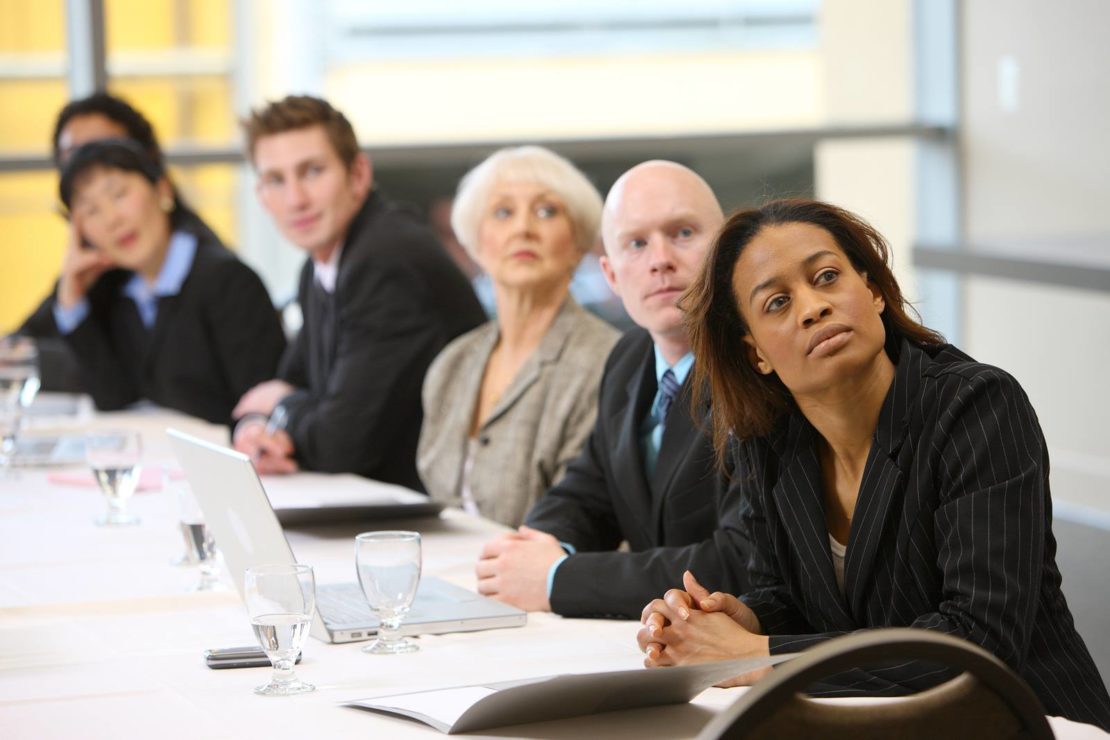 Leadership is Worth the Investment
In modern nonprofits, organizational mission and performance are inextricably linked. Today's nonprofit leaders cannot afford to expend resources based on good intentions and wishful thinking. The social sector needs to focus on meaningful and measurable change.
Nonprofit leaders and executives are critical to both maximize and sustain an organization's impact. It is necessary for them to possess the skills and core competencies to inspire and support the people in their organization around this purpose.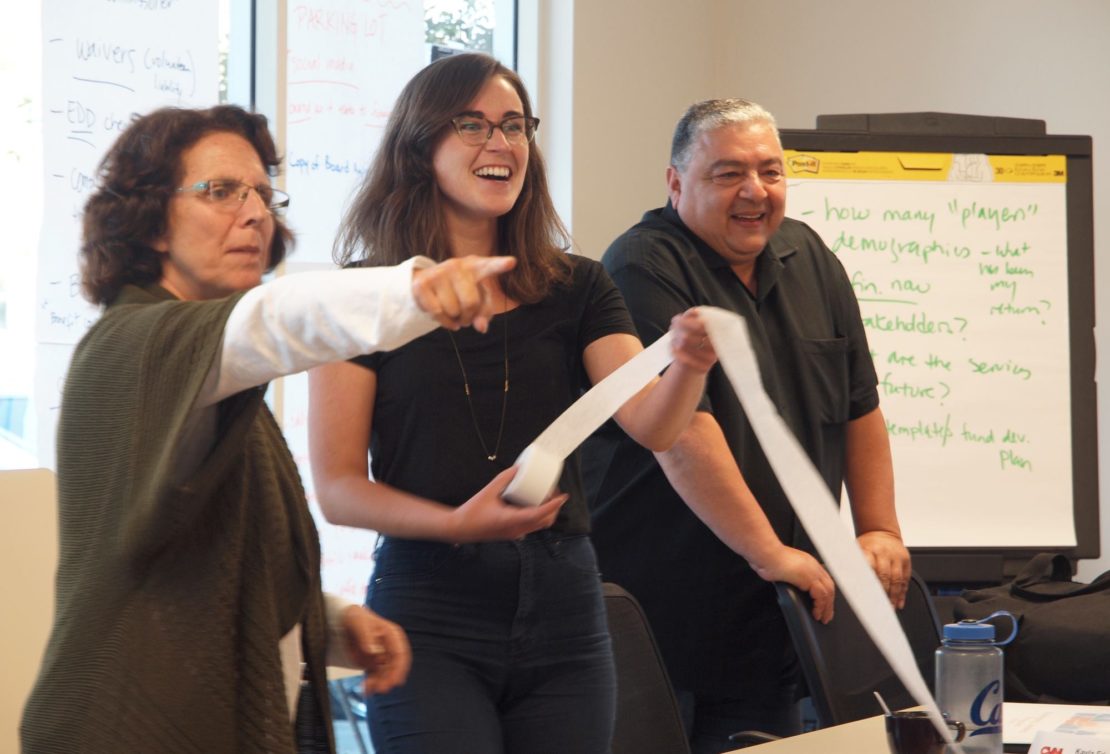 Why the Excellence in Leadership Program?
The Excellence in Leadership Program (ELP) is a focused, immersive program with over 45 hours of teaching and coaching from expert Faculty and nonprofit professionals.
ELP has two main goals:
Develop strong personal leadership and problem solving skills
Apply these skills to the major nonprofit responsibilities and functions
The program is designed to guide participants through a logical and expert learning path. At the end of each day we share implementable tools and practical skills to apply immediately. Participants develop executive skills and a much deeper understanding of their executive responsibilities.
February 12 - March 12 2020
February 12 - March 12 2020
Our faculty members are experienced and working professionals, who combine strong theoretical frameworks and real-life industry knowledge. Both in and out of the ELP classroom, they are committed mentors always available, ready and willing to offer advice and assistance.
Please contact me about your questions.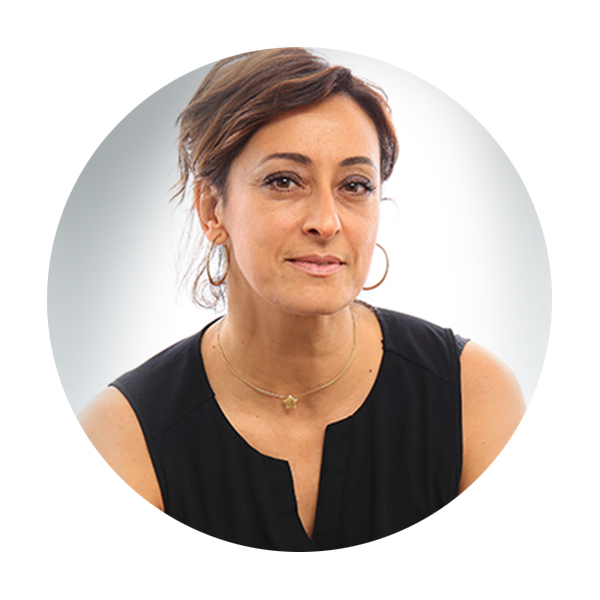 Cinzia Perlingieri
As CVNL's Director of Learning & Leadership, Cinzia designs and coordinates all our training programs with two main goals in mind. The first goal is to develop strong personal leadership and strategic problem solving skills. The second goal is to apply these skills to the major responsibilities of nonprofit leaders. Cinzia strives to provide tools and knowledge to nonprofit professionals for improved performance and increased impact of our Bay Area nonprofits.
Contact Cinzia at cperlingieri@cvnl.org or 415-448-0331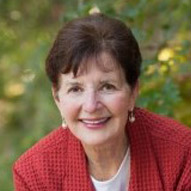 A principal consultant and owner at Kells Associates, Kells helps her clients translate creative possibilities into strategic outcomes. She is highly effective in using 360 feedback and other assessments for "action learning" in her Executive Coaching and team development work. People count on her for her ability to quickly assess needs and custom design leadership development initiatives to successfully meet client goals!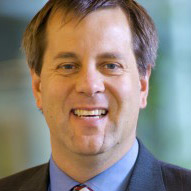 An accomplished organizational leader in the environmental and entrepreneurial arenas for the past 20 years, Ceveland Justis is a principal at the Potrero Group. Cleveland has worked and consulted widely throughout numerous companies, nonprofits, and governmental organizations. Throughout his career he has helped hundreds of entrepreneurs refine their visions and develop successful ventures.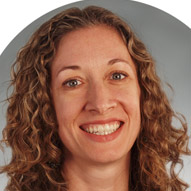 Gina is the Director of Consulting Services at CVNL with more than 20 years of nonprofit experience. Gina has extensive first-hand knowledge of the realities that nonprofits of varying sizes, program areas and funding portfolios face on a day-to-day basis. She has successfully advanced organizational development efforts as well as public policy and systems change benefiting nonprofit organizations and the individuals and communities they serve.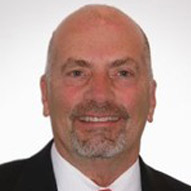 Jack is currently a consultant and interim development professional. As a member of the board, Jack has taught a variety of fundraising classes at the Center for Volunteer and Nonprofit Leadership where he is on the faculty of the Emerging Leadership Program (ELP). Alotto has taught and managed the Association of Fundraising Professionals (AFP) Golden Gate Chapter's Certified Fundraising Executive (CFRE) Review class.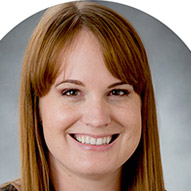 As Director of Design & Marketing Communications, Katelyn works with CVNL staff to manage client relations, PR and marketing strategies, develop promotional material, and oversee advertising and artwork. The end goal: to position CVNL as a go-to-resource for nonprofit organizations, their leaders, and volunteers.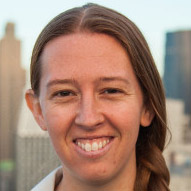 A community organizer and former Licensed Clinical Social Worker who leads advocacy and racial justice efforts at YWCA San Francisco & Marin. She comes to this work from extensive community organizing and leadership development experience. Laura has a background in both non-profit and electoral organizing and a BA in Public Policy and MA in Social Service Administration.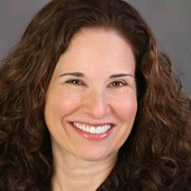 Linda Jacobs has served as the Chief Executive Officer with Center for Volunteer & Nonprofit Leadership (CVNL) since 2002. With over 30 years of combined executive and nonprofit management experience, Linda frequently presents on issues and trends in the nonprofit sector and consults with nonprofit leaders on board governance, succession planning, and leadership development..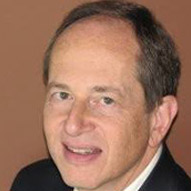 Principal of the Benemetrics Consulting Group, Tulsky has over thirty years of experience as a financial professional. As a consultant, he has advised clients in both the nonprofit and commercial sectors on financial planning, analysis, information gathering, capital formation, and transactional matters. His current consultancy specializes in providing contract Chief Financial Officer advisory services to medium-sized Bay Area nonprofit agencies.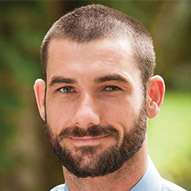 Thomas is an Assistant Professor of Management at Barowsky School of Business, Dominican University of California. His courses include: Consulting for Effective Change & Leadership (MBA), Leadership, Teams & Change, Strategic Leadership for Organizational Performance (MBA) and Quantitative Methods.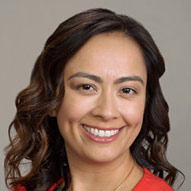 Ana Estrada Daniels
With over twenty years of experience, Ana successfully works with individuals, teams, and organizations to develop their capacity to lead and influence at all levels. The drive behind her work is a desire to create equitable environments where all people have the opportunity to thrive. Ana's focus is on shifting mindsets, practices, and systems within the social sector to increase racial equity.
Ana has worked with organizations such as the Association of California Colleges and Universities, Corporation for National and Community Service, University of Southern California, and Sierra Health Foundation. She holds a Master of Public Administration from the University of Southern California and a Bachelor of Arts in Economics and Spanish from the University of Illinois at Urbana-Champaign.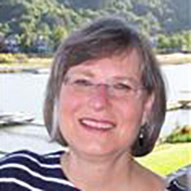 Deanna Euritt
Deanna is a nonprofit consultant with over 30 years of experience in government and nonprofit organizations. Deanna served as Executive Director of Novato Human Needs Center, Spiritual Services Manager at Hospice by the Bay, and Assistant Director at Community Action of Napa Valley.
Deanna is a former CPA with a BS in Accounting. She has worked as an auditor, a human resource director, and a health care manager. Deanna is currently the owner and principal consultant at VistaConsulting serving Bay Area nonprofits to help build stronger organizations. 
Deanna lives in Rohnert Park with her two cattle dog/pug mix fur babies. She is currently writing a book called "Doggie Tails" about all of their humorous misadventures and also strums her guitar and writes inspirational songs in her spare time.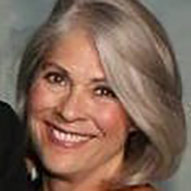 Nancy Glaze
Nancy works with nonprofit organizations to help them be sustainable and prepared to anticipate and navigate the inevitable changes and challenges they will face. Her career spans over 30 years in nonprofit development, management and serving in leadership roles with regional and national organizations. Nancy was a program director at the David and Lucille Packard Foundation in Los Altos for many years before moving to Sonoma County. She has provided interim leadership for Creative Sonoma that promotes the creative sector in Sonoma County.
Nancy lives in Glen Ellen in the beautiful Sonoma Valley. She plays the piano and performs in local events. She is dedicated to the nonprofit sector and passionate about the arts particularly for young people.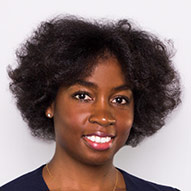 Knigi Glee
Knigi is Founder and Director of Glee Growth Strategies, a consulting firm operating in the San Francisco Bay Area.
Knigi's experience extends to supporting sectors in consumer product goods, non-profit, government, and health and fitness industries. She specializes in customer acquisition, activation, retention, and upsell strategies.
Knigi analyzes program data and organizational infrastructures and blends clients' insights for a deep understanding of user needs, habits and perceptions in developing growth initiatives. She holds a Bachelor of Science degree in Psychology and a Master of Business Administration with a concentration in Marketing.
Knigi currently lives in Oakland, California. She is a board member of Girls, Inc West Contra Costa County and Call of the Sea. Being that Knigi is an avid sailor, she combined her support for youth development and sailing, creating an opportunity to take a group from Girls, Inc. on a week-long sail from the San Francisco Bay to Point Reyes. Knigi loves to read, hike, and travel the world.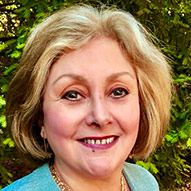 Mara Perez Ph.D.
Mara works with non-profit and business leaders on research and writing, program development and evaluation, and strategic plans. Her work focuses on programs and organizations serving or aiming to serve Latinos and other populations of color in the United States.
In her twenty years of consulting, Mara has served over 100 organizations. Mara earned a Ph.D. in Sociology from The University of Chicago. She is a Research Fellow at Dominican University of California concentrating on Latino entrepreneurship, and LeaderSpring Center, focusing on leadership in the non-profit sector and women of color in the tech sector. As a speaker, Mara has given presentations in Asia, Europe, Latin America, the Caribbean, and the U.S.
Mara was born in Buenos Aires, Argentina, and lives in Greenbrae. She loves water, you can see her swimming around in the San Francisco Bay and she is a certified scuba diver. Mara loves practicing her skills in oil painting, acquired at a young age. Mara values doing good, enjoying and fostering peace and kindness, and always keep learning.
Morrie Warshawski
Morrie works with nonprofit organizations and artists helping them realizing their full potential through strategic planning. His practice is informed by a commitment to the core values of tolerance, thoughtfulness, transparency, and creativity.
Morrie has worked in the field for over thirty years as the Executive Director of three nonprofits, consultant, facilitator, teacher and writer. He is the owner/moderator of a LinkedIn Group – STRATEGIC PLANNING FOR NONPROFITS – with over 75,000 members worldwide. If you want to learn more about Morries and his experience, check out his website at www.warshawski.com.
Morrie lives in Napa with his wife. He loves growing heirloom tomatoes, writing poetry, painting and drawing, and cheering for the Golden State Warriors.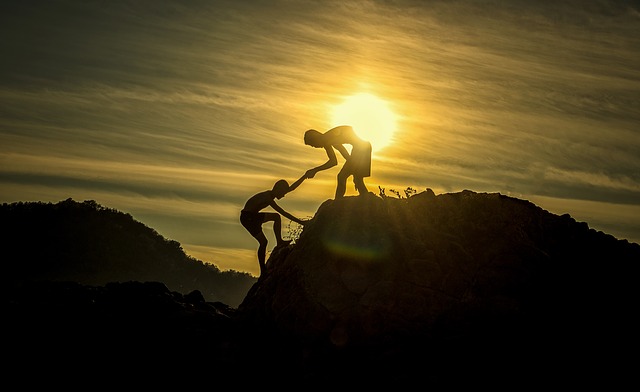 Strong
Leadership
As a state of being that demonstrates positive and energetic connection with others, authentic self-expression, and the ability to inspire and motivate.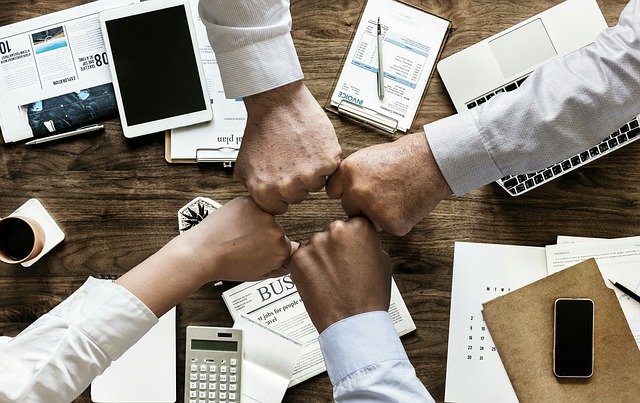 People-oriented Management
Ability to partner with Board and staff in order to establish an inclusive culture and empower everybody to achieve their
best.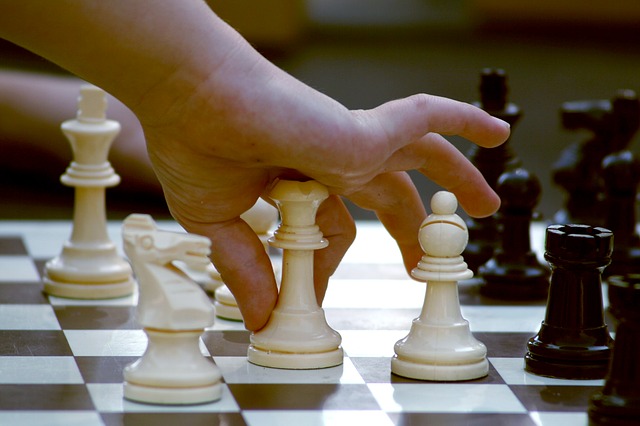 Strategic
Problem-solving
Being able to create effective processes for long-range planning and establish strategic priorities to realize the organization's vision.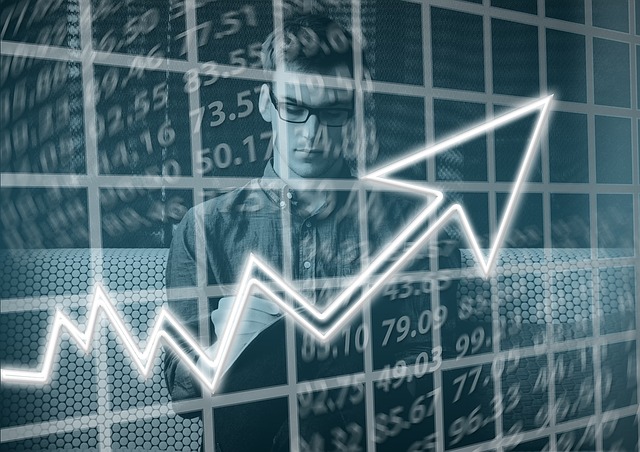 Financial
Health
Linking strategic and operational planning with the organization's resources. Help monitor the organization's finances and budgeting process.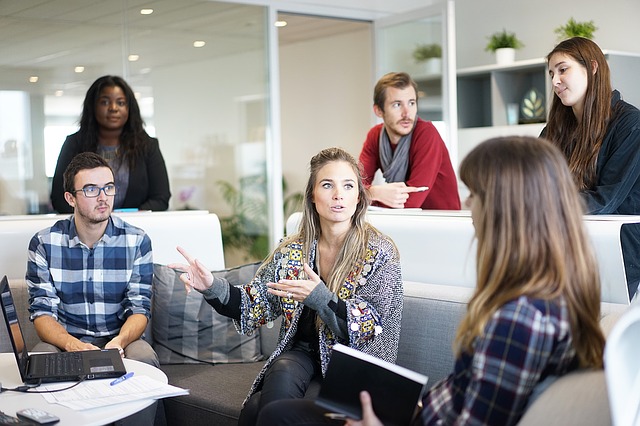 Programmatic Effectivenesss
Ability to transform strategic goals into an organized and well-designed framework for effective programs and
activities.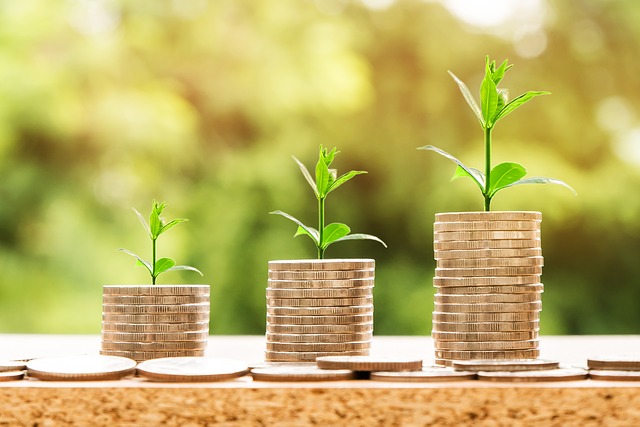 Fundraising

Create realistic financial objectives and development plans. Being able to cultivate long-lasting relationships for effective and sustainable fundraising.


February 12 - March 12 2020
February 12 - March 12 2020
If you have any questions about the ELP or other CVNL training opportunities, contact:
Director of Learning & Leadership, CVNL
Email: cperlingieri@cvnl.org
Phone: 415-448-0331