When:
June 21, 2017 @ 1:00 pm – 4:00 pm
2017-06-21T13:00:00-07:00
2017-06-21T16:00:00-07:00
Where:
CVNL
65 Mitchell Blvd
San Rafael, CA 94903
USA

Cost:
$60 Member, $95/non-member
Contact:
Katelyn Willoughby
4154480330

The Happy, Healthy Nonprofit: Self-Care for Nonprofit Professionals
Presented by Beth Kanter, Nonprofit Author, Coach, Trainer, and Blogger
$60 Member, $95 non-member
An organization's work may be mission-based, but its people are mission critical. And if you are burned out, you can't serve your stakeholders or deliver your nonprofit's mission or even succeed in your career. Nonprofits are operating in a climate of uncertainty and limited resources which requires resilience for high performance.
The passion that nonprofit professionals feel for their work is a double-edged sword. On the one hand, that fervor helps them keep going in the face of difficult challenges. On the other hand, they can be so driven they don't stop to refuel or smell the proverbial roses or even notice they are experiencing symptoms of burnout. This interactive workshop is based on her new book, The Happy Healthy Nonprofit: Strategies for Impact without Burnout (http://bit.ly/happyhealthynpbook). 
Participants will:
Take a self-assessment to determine burnout symptoms and opportunities to create self-care habits

Discuss and share tips and methods for self-care activities that go beyond physical health

Make a commitment to implementing one small self-care activity post workshop
Who should attend: This session is appropriate for all nonprofit staff!

Register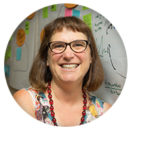 About Beth:
Beth Kanter is the author of Beth's Blog: How Nonprofits Can Use Social Media, one of the longest running and most popular blogs for nonprofits. Beth has over 30 years working in the nonprofit sector in technology, training, capacity building, evaluation, fundraising, and marketing. Beth is an internationally recognized trainer who has developed and implemented effective sector capacity building programs that help organizations integrate social media, network building, and relationship marketing best practices. Beth is an expert in facilitating online and offline peer learning, curriculum development based on traditional adult learning theory, and other instructional approaches. She has trained thousands of nonprofits around the world.
She co-authored the book titled "The Networked Nonprofit" with Allison Fine published by J Wiley in 2010 that introduced the nonprofit field to a new way of working in an age of connected networks. Her second book, "Measuring the Networked Nonprofit," with Co-Author KD Paine, was published in October, 2012 and awarded the Terry McAdam Nonprofit Book Award for 2013. Both books have reached #1 on the list of nonprofit books on Amazon and used in college courses around the world.  She was named by Fast Company Magazine as one of the most influential women in technology and one of Business Week's "Voices of Innovation for Social Media." She is Visiting Scholar for Social Media and Nonprofits for the David and Lucile Packard Foundation in 2009-2013. She was a Society of New Communications Research Fellow for 2010.
A frequent contributor to many nonprofit technology web sites, blogs, and magazines, Beth has authored chapters in several books, including "Managing Technology to Meet Your Mission: A Strategic Guide for Nonprofit Leaders," edited by NTEN both published in 2009 and the 2011 Craigslist Bootcamp Nonprofit Management Guide to be published by J Wiley in 2011.