The Economic Power of California's Nonprofits
Join us at our Santa Rosa office for a special presentation by Christina Dragonetti, Outreach and Communications Director of CalNonprofits, to learn about the latest annual report on California nonprofits "Causes Count: the Economic Impact of California's Nonprofit Sector - New Findings!"
Hear directly from Christina about the scope and impact of government-nonprofit partnerships, what's changed since Calnonprofits released the first Causes Count in 2014, and how the new data can be used to advocate for ourselves and our communities. We don't always think of the California nonprofit sector as a powerful economic force, but we generate 15% of the state's GDP and employ more people than the construction industry.
Christina will present the findings from this new economic impact study of California's nonprofit sector, including:
First-ever look into government-nonprofit interdependencies
Disparities within the nonprofit sector and how they've grown and changed since 2014
How business models differ within the nonprofit sector
Q&A
And more!
She'll also speak to the implications of the findings for philanthropy, government, and nonprofits, and discuss CalNonprofits policy initiatives based on this work. This is a discussion and briefing, not just a presentation.
The registration fee includes a print copy of the 72-page full color report.
About Christina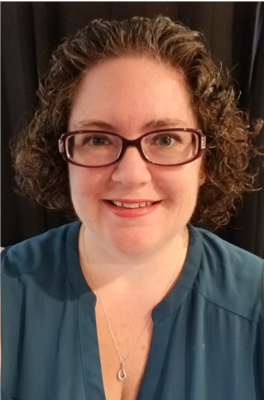 Christina Dragonetti is Outreach and Communications Director for the California Association of Nonprofits (CalNonprofits) a statewide policy alliance and the voice for California's nonprofit community. Christina also manages the Nonprofit Student Debt Project at CalNonprofits; coordinates CalNonprofits' work with Grant Advisor; and manages the membership program. With a master's degree in nonprofit management, Christina has worked for more than 12 years in nonprofit capacity building. You can find her on Twitter @cdragonetti and @calnonprofits.