Leaders' Lunch & Learn: Evaluation & Feedback 101
One of the biggest complaints managers have is that they aren't able to give and receive feedback with COMPETENCE and CONFIDENCE to their teams, colleagues or boss. Sound familiar?
Or maybe you . . .
Are frustrated with yourself and your coworkers not being able to give/receive feedback with each other
Have an employee review process that funnels an entire year's worth of feedback into one meeting that everyone dreads
Have a "culture of silence" where no one gives direct, honest feedback to each other -- or a "culture of rage" where feedback is given TOO directly without care or personal regard.
During this Lunch & Learn with leadership coach and organization development consultant Danny Ceballos, you will learn how to give and get direct, powerful feedback from your team, colleagues, direct reports, and boss.
This Lunch & Learn will enable you to:
Go to work every day confident that you and your team are stronger than ever in the ability to give and receive challenging feedback!
Empower yourself and your team with the specific tools and new skills needed to give and receive respectful feedback ON A DAILY BASIS!
Create a team culture where feedback is the norm - given effectively and received gratefully!
Bring a lunch, bring a friend, and come join us at CVNL for the Evaluation & Feedback 101 Lunch and Learn!
About Danny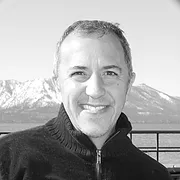 Danny Ceballos is a leadership coach, organization development consultant, and the founder of Unleashed Consulting. He has over 20 years of experience in training and leadership development. He holds an MBA and MA in Organizational Development and has worked with organizations across the country to strengthen their effectiveness in leading and managing others through supervision+motivation best practices and strategies.