Nonprofit Check-in: Employment Law Issues and COVID-19
March 30, 2020
@
1:00 pm
–
2:00 pm
Join CVNL's CEO, Linda Jacobs, and Mary Topliff, Employment Law Attorney at Law Offices of Mary Topliff, for a check-in on how you are managing HR matters during the COVID-19 pandemic. Whether you are working remotely or still on site, if you have questions about the latest employment laws and are seeking guidance on how to interpret or implement these changes with your staff, join us on Monday, March 30th for a free one-hour webinar.
Can't make this particular time? The session will be recorded and made available on our website and social media channels.
About Our Trainer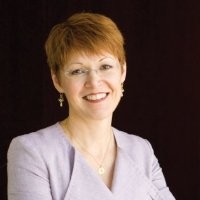 Mary L Topliff has specialized in employment law counseling, training and compliance for over 20 years. Ms. Topliff regularly advises business owners and human resources professionals on all aspects of workplace issues with the goal of preventing costly disputes. She frequently conducts wage and hour audits, workplace investigations and provides post-investigation consulting services. Ms. Topliff also negotiates employment and separation agreements for executives.
Ms. Topliff is a frequent speaker and author on practical applications of workplace legal issues. She publishes the Workplace Wave, with articleson recent legal and legislative developments. Ms. Topliff serves on the Editorial Review Board for the State Bar of California's Labor and Employment Law Review. She served as an adjunct faculty member with San Francisco State University's College of Extended Learning from 1999-2008.