Heart of Marin Awards & Heart of Napa Awards
Where volunteers, nonprofits and leadership comes together.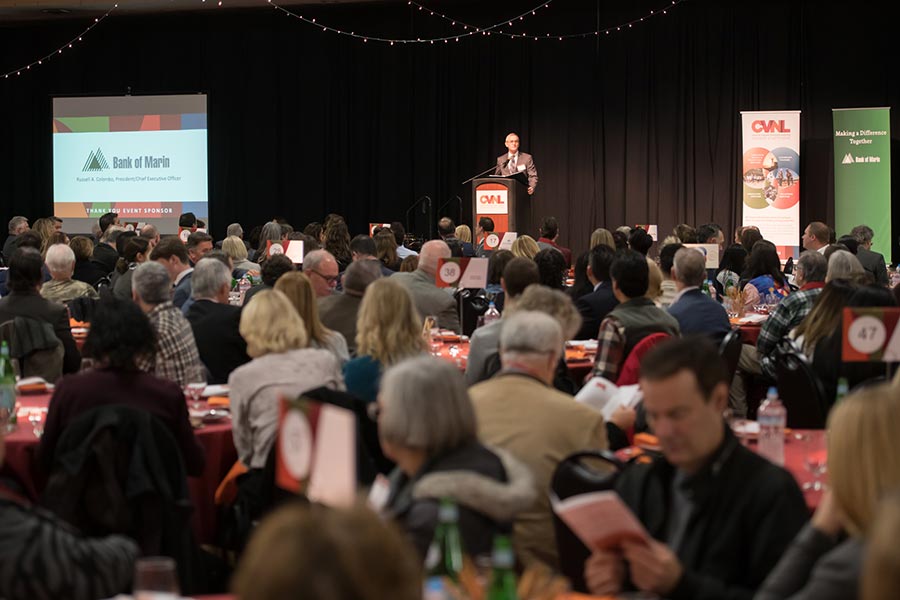 Every day, passionate individuals dedicate their work to advancing our communities. CVNL hosts two signature community events to raise money and awareness for these influential leaders: Heart of Marin & Heart of Napa Awards Ceremony and Luncheon.
Our nonprofit recognition events raise community awareness by telling the story of nonprofits, their constituents, and the impact individuals can effect. The events are a platform that draws attention to populations in need and the most pressing issues throughout the county and demonstrates to funders or donors why they should offer support.
In its 27th year, CVNL will grant $35,000 back into the Marin community in honor of leaders in the following award categories:
Nominations will open in August 2019 – stay tuned for more details! Read last year's press release or check out images from the 2018 Heart of Marin Luncheon