CVNL Press Release: Inspiring 3rd Annual Heart of Napa™ Ceremony Honors Nonprofit and Volunteer Award Recipients
FOR IMMEDIATE RELEASE
March 19th, 2018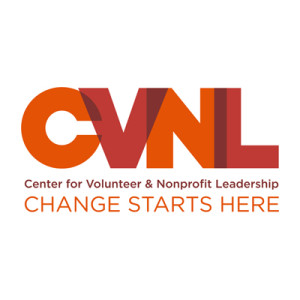 Media Contacts:
Linda Jacobs
CEO
415.479.5710 x300
ljacobs@cvnl.org
or
Katelyn Willoughby-Bagley
Director of Marketing & Communications
415.448.0330
kwilloughby@cvnl.org
Inspiring 3rd Anual Heart of Napa™ Ceremony Honors Nonprofit and Volunteer Award Recipients
CVNL is pleased to announce the award winers
NAPA, CA – Nearly 300 nonprofit leaders, volunteers, elected officials, and business members filled Chardonay Hall at the Napa Valley Expo for the 3rd Anual Center for Volunteer & Nonprofit Leadership (CVNL) Heart of Napa Awards on March 15, 2018.
"Every year we look forward to producing this event of appreciation and gratitude," said Linda Jacobs, CEO of CVNL. "In the wake of a tough year, including the North Bay Fires, the work of nonprofits is more important than ever. How wonderful to start the year with leaders, volunteers, and community stakeholders gathering to celebrate the worthy causes and issues that need attention."
CVNL's Heart of Napa Awards provided an opportunity to give $22,500 to recipients in six categories. Emmy-award winning co-creator and host of "Open Road" on NBC Bay Area Doug McConell emceed the event.
The following were just a few that responded to or provided vital services for the North Bay Fires: CrossWalk Community Church, Napa Valley College, Fair Housing Napa Valley, Community Action Napa Valley Food Bank,NEWS, Napa Humane, Napa County Animal Shelter and Adoption and Jameson Animal Rescue Ranch, Salvation Army, and Puertas Abiertas Community Resource Center. Thank you to all of the volunteers, donors and nonprofits who came together to help those in need.
Queen of the Valley Medical Center "The Queen" received the Corporate Community Service Award. The Queen helped to bring Operation Access to Napa County in 2015 and has continued to be a key stakeholder to their success. They encourage their surgeons and specialists to participate as volunteers, with the hospital waiving all charges for qualifying patients
The Excellence in Board Leadership Award was given to Rick Jones, OLE Health. Rick's leadership was crucial in shaping the organization's future success and sustainability during times of transition.
The Volunteer of the Year Award was presented to Katie Aaron, Napa Valley Education Foundation, NVUSD. Katie has logged over 10,000 volunteer hours and changed the school lunch menu to healthier options and food source for 17,000 students from Yountville to Napa to American Canyon.
Youth Volunteer of the Year Award winners included: Asha Cooper, Teens Conect. Asha co-founded Teens for Change – a service club at her school that focuses on environmental sustainability; Emma Healy, Napa High Interact Global. Emma has been a Teens Conect board member for the last three years working closely with middle and high schoolers to identify stress, pressure, and mental health issues in their lives; Christopher Olivier, Napa County Kids Care. Christopher created Napa County Kids Care. He invited local children to create Valentine Cards for over 1,000 veterans at the Yountville Veterans Home. He reached his goal of delivering over 1,400 handmade cards of kindness made by students across Napa County; Gabriela Silva, Boys & Girl Clubs of Napa Valley. She serves as a role model and mentor. She has participated in the annual Crush Challenge bike race for cancer, volunteering at MLK Day and most recently dedicating her time to help during the fire relief by running activities during a two week day camp; and Marcos Vasquez, Boys & Girl Clubs of Napa Valley. Marcos is an ambassador and teen mentor at the Teen Center. His commitment is shown daily during the school year as well as during the summer day camp, but most importantly during our time of need when school was out for two weeks due to the Napa fires.
Tracy Lamb, NEWS was awarded the Excellence in Leadership Award. Tracy has been successful in building partnerships, writing successful grants, and designing and implementing programs that have positive outcomes and make a significant impact in the lives of survivors.
The Achievement in Nonprofit Excellence Award was presented to NapaLearns. NapaLearns vision is that all students in Napa County are fully engaged in school, maximizing their abilities, and prepared for success after graduation.
All recipients were presented with beautiful glass sculptures handmade by Latchezar Boyadjiev and certificates of recognition from Congressman Jared Huffman, Senator Mike McGuire, Assembly member Marc Levine, and the Marin County Board of Supervisors.
The Awards were sponsored and presented by Kaiser Permanente, Napa Solano (Achievement in Nonprofit Excellence); Redwood Credit Union (Excellence in Leadership); Syar Foundation (Volunteer of the Year); Pacific Gas and Electric Company (Corporate Community Service); Bank of Marin (Youth Volunteer of the Year); ); Redwood Credit Union (Excellence in Board Leadership).
About CVNL
Since 1964, the national award-wining Center for Volunteer & Nonprofit Leadership (CVNL) has advanced nonprofits and volunteerism by strengthening leadership, encouraging inovation, and empowering individuals throughout the Bay Area. CVNL knows that passion alone isn't enough when it comes to creating strong nonprofits. CVNL works with aspiring and established leaders every day to help them build the skills and connections that can take their impact to the next level — offering comprehensive programs including education, executive search, consulting, leadership training and recognition. CVNL has a rich history of promoting volunteerism, offering easy-to-access, meaningful opportunities to individuals, families, groups, and businesses. CVNL believes that with confident and prepared leaders, our nonprofits will be better equipped to create healthy, happy communities. CVNL has served the Bay Area continuously for more than 50 years and expanded to Napa County in 2014 and Solano County in 2016. Visit www.cvnl.org to discover more.
# # #