CVNL Press Release: CVNL's volunteer matching technology now serves entire Bay Area
FOR IMMEDIATE RELEASE
November 13th, 2018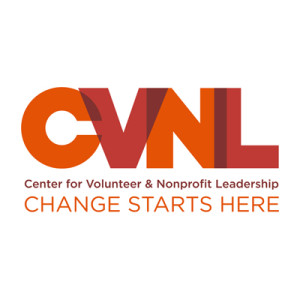 Media Contacts:
Linda Jacobs
CEO
415.479.5710 x300
ljacobs@cvnl.org
or
Katelyn Willoughby-Bagley
Director of Marketing & Communications
415.448.0330
kwilloughby@cvnl.org
CVNL's volunteer matching technology now serves entire Bay Area
Inovative online volunteer portal, 'Bay Area Volunteers,' connects volunteers and nonprofits
Bay Area, November 13th, 2018 – Center for Volunteer & Nonprofit Leadership (CVNL) is pleased to announce the launch of "Bay Area Volunteers," an innovative volunteer matching portal that mobilizes people to act on the causes they care about and helps organizations meet their missions through the engagement of volunteers.
Founded in 1964 as the Volunteer Bureau, CVNL has been building the capacity of volunteers and nonprofits for nearly 60 years. "We're passionate about providing easy access to meaningful volunteer opportunities for individuals, families, groups, and businesses," said Elaine Tokolahi, Director of Volunteer Services at CVNL. "We've always offered volunteer matching technology, but we've traditionally focused on building these technologies at the local level. As we continue to adapt to the needs of our stakeholders and grow as an organization, we're thrilled to be able to offer this service across all corners of the Bay Area."
Powered by HandsOn Conect, Bay Area Volunteers brings volunteer management to new heights with a fully functioning website supported by Salesforce. Users can register and schedule volunteers and teams, report attendance, and organize service events with just a few clicks. "Volunteers are a critical part of an organization's success," said Tokolahi. "However, we work with nonprofits every day who report frustration over engaging and deploying volunteers successfully. CVNL worked with HandsOn Conect extensively to design a custom volunteer matching technology to respond to these challenges."
HandsOn Conect was created in partnership with Points of Light, the world's largest organization dedicated to volunteer service, incorporating the network's vast experience with volunteer management to bring nonprofits the most flexible solution available on Salesforce.
Nonprofits and individuals looking to create a free online profile can visit bayareavolunteers.org.
About CVNL
Since 1964, the national award-wining Center for Volunteer & Nonprofit Leadership (CVNL) has advanced nonprofits and volunteerism by strengthening leadership, encouraging inovation, and empowering individuals throughout the Bay Area. Passion alone isn't enough when it comes to creating strong nonprofits. That's why we work with aspiring and established leaders every day to help them build the skills and connections that can take their impact to the next level. CVNL offers comprehensive programs including training, executive search, customized consulting solutions, and volunteer opportunities and programs for nonprofits, individuals, families, groups, and businesses. Our Heart of Marin™ and Heart of Napa™ events support nonprofits of every size and mission through recognition and cash awards. CVNL provides disaster preparedness training and serves as an Emergency Volunteer Center (EVC), overseeing spontaneous volunteers and donations for Napa and Marin Counties in the aftermath of a disaster. We believe that with confident and prepared leaders, our nonprofits will be better equipped to create healthy, happy communities. Visit www.cvnl.org to discover more about how we help nonprofits.