CVNL News: Third Annual Day of Service at the California Veterans Home Yountville Serves 800 Veterans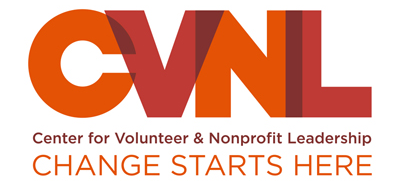 50 projects completed in 4 hours at the Yountville Veterans Home
Since 2017, Center for Volunteer & Nonprofit Leadership (CVNL), the Home Depot Foundation, California Department of Veterans Affairs (CalVet), the Tug McGraw Foundation, and Habitat for Humanity Napa Solano have delivered a day of service project to benefit 800 veterans at the California Veterans Home Yountville. The Home Depot Foundation approached CVNL in 2016, looking to engage their own employees and vendor partners in a service project that supported veterans in California.
The California Veterans Home Yountville is the largest veterans' home in the United States. Aged or disabled veterans (both men and women) or World War II, Korean War, Vietnam War, Desert Storm, and Operation Enduring Freedom/Operation New Dawn live at the home.
CVNL contacted Habitat for Humanity Napa Solano and the Tug McGraw Foundation to provide their own resources, volunteers, and expertise, forming a Nonprofit Planning Committee. When CVNL started the planning process with the Home Depot Foundation, they realized they would need to secure additional partners to make their vision come to life. Habitat for Humanity Napa Solano was a natural fit for the project; the Tug McGraw Foundation is headquartered on the Veterans Home campus and was eager to help. Together, we are able to work together seamlessly to make a tremendous impact.
This year 5 new kitchens were remodeled to be ADA compliant; a recreational field was created; a veteran-themed mural was painted; a bocce ball court, volleyball court, corn-hole games, and horse shoe pit were built; an ADA bridge was constructed; additional shade structures were built; more trees were planted; a tool shed and flower beds were built; more storage lockers were constructed; the Tug McGraw garden was expanded (wire fence, stream bed, pumpkin patch, ramp, gorge structure, two sheds, a butterfly garden, and compost shed); and a six-bedroom home for homeless veterans in Rio Vista was framed.
In 2018, six dorm kitchen areas were remodeled to be handicapped accessible, including replacing appliances, cabinetry, sinks, flooring, and counter-tops. A six-bedroom home was framed for use by six homeless vets for a Habitat for Humanity project in Dixon. A batting cage was built for the Mixed Nuts veterans baseball team to practice and enjoy. In the garden, with support from the Tug McGraw Foundation, a chicken coop was assembled. Eggs from the chickens will be eaten by residents, given to homeless veterans, and sold at the local farmer's market. Other projects included creating a pumpkin patch, adding new plants, staining trellises and benches, and constructing a bridge over the creek.
In 2017, we designed outdoor recreation, green exercise, and comradery projects to improve the quality of life of veterans at four sites on location. Volunteers were deployed to one of four areas: 1.) the Holderman housing area, where volunteers landscaped, spread mulch, and built shade structures and planter boxes; 2.) the Cemetery, where volunteers built benches, chairs, and picnic tables; 3.) the Brain Garden, where volunteers made planter boxes, picnic tables, erected gates, and built shade structures; 4.) and the Member Services Lawn, where volunteers created a recreation space with horseshoes and corn hole-style outdoor games.
Photos taken by CVNL