CVNL Press Release: Earth Day Project More than Just Beautification
FOR IMMEDIATE RELEASE
May 1, 2019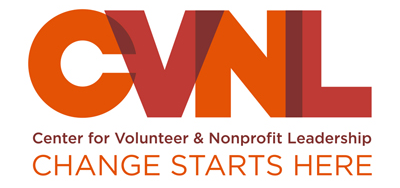 Linda Jacobs
CEO
415.479.5710 x300
ljacobs@cvnl.org
or
Katelyn Willoughby-Bagley
Director of Marketing & Communications
415.448.0330
kwilloughby@cvnl.org
Earth Day Project More than Just Beautification
Volunteers cleared dangerous "fire fuel" near China Camp State Park
San Rafael, CA – Center for Volunteer & Nonprofit Leadership (CVNL) celebrated Earth Day in Marin on Saturday, April 27th, in partnership with the Point San Pedro Road Coalition.
An important fire trail starting at the end of Bayview Drive was clogged with broom and other vegetation, virtually impassable by anything other than hikers or mountain bikers. Fire trucks and other emergency vehicles would have had a very difficult time trying to get access to that area, which is a location where the boundaries of China Camp State Park, City of San Rafael, and unincorporated Marin County meet.
15 volunteers spent the day removing undergrowth that not only restricted fire truck access but posed as "fire fuel," dangerous vegetation that accumulates and increases the likelihood of unusually large wildland fires. At the end of the day a 30 yard dumpster was packed with vegetation, weighing nearly 8,000 pounds.
Local firefighters and Supervisor Damon Connolly were in attendance. "We are grateful to all the volunteers who showed up to make a real impact and reduce the fuel in this area," said San Rafael Fire Captain Andy Rogerson.
This is especially important given the recent North Bay Fires, one of the most destructive firestorms in our state's history. "CVNL continues to work in partnership with nonprofits, volunteers, businesses, and government entities to support those affected by the fires and lead long-term recovery efforts," said Elaine Tokolahi, Director of Volunteer Services.
CVNL also orchestrated Earth Day volunteer projects in Solano and Napa Counties. Earth Day is one of many National Days of Service that CVNL organizes throughout the year, when volunteers are encouraged to participate with nonprofit agencies and service opportunities, events, or activities to raise awareness, engage and build new connections, and help nonprofits find support for their programs.
"Earth Day is a wonderful time to appreciate and protect our planet, as well as build community with the people around you," said Tokolahi. "This year in Marin we saw the impact volunteers, and nonprofits in partnership, can make in a short amount of time — in one day a small group of residents were able to make one of Marin's most beloved areas safer and more accessible."
Volunteers were mobilized by the Point San Pedro Road Coalition and by CVNL's new volunteer matching technology, Bay Area Volunteers. Powered by HandsOn Connect, Bay Area Volunteers brings volunteer management to new heights with a fully functioning website supported by Salesforce. Users can register and schedule volunteers and teams, report attendance, and organize service events with just a few clicks.
About CVNL
Since 1964, the national award-wining Center for Volunteer & Nonprofit Leadership (CVNL) has advanced nonprofits and volunteerism by strengthening leadership, encouraging inovation, and empowering individuals throughout the Bay Area. Passion alone isn't enough when it comes to creating strong nonprofits. That's why we work with aspiring and established leaders every day to help them build the skills and connections that can take their impact to the next level. CVNL offers comprehensive programs including training, executive search, customized consulting solutions, and volunteer opportunities and programs for nonprofits, individuals, families, groups, and businesses. Our Heart of Marin™ and Heart of Napa™ events support nonprofits of every size and mission through recognition and cash awards. CVNL provides disaster preparedness training and serves as an Emergency Volunteer Center (EVC), overseeing spontaneous volunteers and donations for Napa and Marin Counties in the aftermath of a disaster. We believe that with confident and prepared leaders, our nonprofits will be better equipped to create healthy, happy communities. Visit www.cvnl.org to discover more about how we help nonprofits.A
About Point San Pedro Road Coalition
The Coalition's purpose is to promote the interests of the residents of the Pt. San Pedro Road corridor in east San Rafael, CA in collaboration with homeowner's associations and residents, to enhance and preserve the beauty and environment of the area, to promote the health and safety of the residents, and to protect the peaceful enjoyment of our residents' neighborhoods.