CVNL Press Release: Inspiring 25th Annual Heart of Marin™ Ceremony Honors Nonprofit and Volunteer Award Recipients
FOR IMMEDIATE RELEASE
December 16, 2018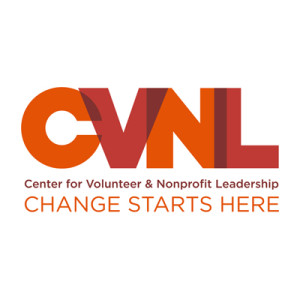 Media Contacts:
Linda Jacobs
CEO
415.479.5710 x300
ljacobs@cvnl.org
or
Katelyn Willoughby-Bagley
Director of Marketing & Communications
415.448.0330
kwilloughby@cvnl.org
Inspiring 25th Anual Heart of Marin™ Ceremony Honors Nonprofit and Volunteer Award Recipients
CVNL is pleased to announce the award winers
SAN RAFAEL, CA, January 16, 2018 – Center for Volunteer & Nonprofit Leadership (CVNL) is pleased to announce the recipients of the 25th Anual Heart of Marin™ Awards. Nearly 700 community leaders, volunteers, local dignitaries, and business members gathered at the Awards Ceremony and Luncheon last Thursday, January 11, 2018 from 11:00am to 2:00pm at the Marin Center Exhibit Hall in San Rafael.
"Every year we look forward to producing this event of appreciation and gratitude," said Linda Jacobs, CEO of CVNL. "In the wake of a tough year, including the North Bay Fires, the work of nonprofits is more important than ever. How wonderful to start the year with leaders, volunteers, and community stakeholders gathering to celebrate the worthy causes and issues that need attention."
Union Bank was the event sponsor for the eighth year and "OpenRoad" co-creator and host Doug McConell emceed the event. Thanks to the generosity of award sponsors, CVNL was able to give $35,000 to Marin County nonprofits.
Redwood Credit Union received the Corporate Community Service Award for fostering and encouraging volunteerism and philanthropy among their employees, most notably for establishing the North Bay Fire Relief Fund which has raised more than $21 million to support fire victims, first responders, schools, and small businesses.
The Excellence in Board Leadership Award was given Pepe Gonzalez, Board Chair of 10,000 Degrees, for his strategic planning efforts and demonstrated leadership after the 2016 November Election.
The Volunteer of the Year Award was presented to Kim Lambert, Canal Alliance, for her work in Immigration Legal Services (ILS), which faced unpredicted demands on resources.
The Excellence in Inovation Award went to RxSafe Marin, whose collaborative programs significantly helped reduce prescription drug misuse and abuse in Marin County.
Youth Volunteer of the Year Award winners included: Macie Millstein, Senior, Marin Academy, for her work as a Community Action Leader and her contributions to the Marin Academy Youth Grants Board; Kyle Sayers, Senior, Branson, Next Generation Scholars, for his work teaching low-income students basic computer science skills; Yonayda Rodas, Senior, San Rafael High School, YWCA San Francisco & Marin, who helped educate communities about how to respond to ICE raids and investigations; Joshua Rowe, Sophomore, San Domenico School, Youth Leadership Institute, for his leadership on the County Youth Commission and contributions to the Marin County Communities Mobilizing for Change on Alcohol; and Kobe Pole, Senior, Redwood High School, Marin County Search and Rescue, who logged more than 500 hours and responded on 23 missions.
Mary Denton, CEO of Suny Hills Services, was awarded the Excellence in Leadership Award. She treamlined the organization's management structure, strengthened the financial accountability of programs, and scaled up efforts in private fundraising in 2017.
The Achievement in Nonprofit Excellence Award was presented to ExtraFood.org, who has become a significant partner to nonprofits and businesses building a sustainable food ecosystem that is changing businesses' habits around food waste and supporting nonprofits to fulfill their missions.
Marilyn Price, Founder of Trips for Kids, received the Lifetime Achievement Award. Her pioneering use of the bicycle as a tool for helping underserved youth translates across gender, cultural, economic, and ethnic boundaries and is a model that has spread worldwide.
All recipients were presented with beautiful glass sculptures handmade by Latchezar Boyadjiev and certificates of recognition from Congressman Jared Huffman, Senator Mike McGuire, Assemblymember Marc Levine, and the Marin County Board of Supervisors. Additionally, winners (except Corporate Community Service) received an award of $5,000 for their nonprofits. The five Youth Volunteers of the Year received $1,000 each.
"Union Bank is honored to partner with Center for Volunteer & Nonprofit Leadership and to serve as the Event Sponsor of this year's Heart of Marin Awards," said Vincent Fucci, Managing Director and Regional Manager for the East Bay Marin Region of Union Bank. "We congratulate all of the award recipients and thank them for their dedication to making Marin the vibrant community that it is today."
In addition to Presenting Sponsor Union Bank, the Awards were sponsored and presented by Nugget Markets (Achievement in Nonprofit Excellence); Marin Community Foundation (Excellence in Leadership); EO Products and College of Marin (Excellence in Board Leadership); Redwood Credit Union (Volunteer of the Year); Pacific Gas and Electric Company and Bregante + Company, LLP (Corporate Community Service); International ProInsurance and Pacific Union (Excellence in Inovation); Bank of Marin (Youth Volunteer of the Year); and Kaiser Permanente, San Rafael (Lifetime Achievement). The Marin Independent Journal served as media sponsor.
"In the 25 years CVNL has produced this event, we've been able to award over $700,000 to 125 nonprofits," said Jacobs. "Part of CVNL's role in the community is to advocate on behalf of the nonprofit sector. It is a privilege to help support and elevate the work that nonprofits do each year to strengthen our community through the Heart of Marin Awards."
About CVNL
Since 1964, the national award-wining Center for Volunteer & Nonprofit Leadership (CVNL) has advanced nonprofits and volunteerism by strengthening leadership, encouraging inovation, and empowering individuals throughout the Bay Area. CVNL knows that passion alone isn't enough when it comes to creating strong nonprofits. CVNL works with aspiring and established leaders every day to help them build the skills and connections that can take their impact to the next level — offering comprehensive programs including education, executive search, consulting, leadership training and recognition. CVNL has a rich history of promoting volunteerism, offering easy-to-access, meaningful opportunities to individuals, families, groups, and businesses. CVNL believes that with confident and prepared leaders, our nonprofits will be better equipped to create healthy, happy communities. CVNL has served the Bay Area continuously for more than 50 years and expanded to Napa County in 2014 and Solano County in 2016. Visit www.cvnl.org to discover more.
# # #