CVNL Press Release: 4th Annual Heart of Napa Awards™ Honors Nonprofit Leaders
FOR IMMEDIATE RELEASE
March 15, 2019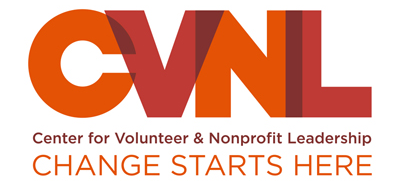 Linda Jacobs
CEO
415.479.5710 x300
ljacobs@cvnl.org
or
Katelyn Willoughby-Bagley
Director of Marketing & Communications
415.448.0330
kwilloughby@cvnl.org
4th Anual Heart of Napa Awards™ Honors Nonprofit Leaders
CVNL is Pleased to Anounce the Award Recipients
NAPA, CA, 3/15/19 – 300 nonprofit leaders, volunteers, elected officials, and business members filled Chardonay Hall at the Napa Valley Expo for the 4th Anual Center for Volunteer & Nonprofit Leadership (CVNL) Heart of Napa Awards on March 14, 2019.
Part of CVNL's work is to honor the dedicated nonprofit organizations, volunteers, staff, and board members who provide vital services in our communities. "Every year we look forward to producing this event of appreciation and gratitude," said Linda Jacobs, CEO of CVNL. "The work of nonprofits is more important than ever. How wonderful to start the year with leaders, volunteers, and community stakeholders coming together to recognize the many worthy causes and voices that need attention. All of us at CVNL thank the people who submitted nominations, and the amazing nominees for their commitment and passion to service — making Napa the vibrant and caring community that it is."
CVNL's Heart of Napa Awards gave $22,500 to recipients in six categories. Longtime radio and television personality Celeste Perry emceed the event.
Pride Mountain Vineyards, recipient of the Corporate Community Service Award, was recognized for their contributions to the elderly at Rancho de Calistoga Mobile Home Park and for rebuilding homes with Hope Crisis Response Network after the Lake County fires.
The Volunteer of the Year Award was presented to LC Naylor, Solano-Napa Habitat for Humanity, who volunteered 433 hours on the construction of a new home for a young low-income Napa family and who led a group of 250 volunteers at the Yountville Veterans Home of California to complete a variety of projects. LC has volunteered for the past six years for a total of 3,321 hours.
The Excellence in Board Leadership Award was given to Ane Evans for launching an Apprenticeship Program for young musicians and her strategic leadership improving operations, programs, and partnerships for Music in the Vineyards.
Youth Volunteer of the Year Award recipients included: Vanessa Chen, sophomore, Vintage High School, for her contributions on the Napa Library's Teen Advisory Board, where she founded and leads the Teen Chess Club and teaches two environmental awareness programs; Jenifer Lopez, senior, Napa High School, as a volunteer for Boys and Girls Clubs of Napa Valley's Teen Center, where she mentors elementary and middle school students, assists with homework, guides recreational activities, and participates in leadership programs; Bailey Stone, senior, Vintage High School, president of the Teen Council for Teens Conect, encouraging students to be kinder and working to break the stigma around mental health; Daisy Zamora, junior, Napa High School, for her service on the Youth Leadership Team of LGBTQ Conection advocating for others and playing a key role in organizing a number of "celebration of self and authenticity" events, including the 2018 Youth Pride Dance; and Joel Navarro, senior, Napa High School, Vice President of Keystone, a mentor program at the Boys and Girls Clubs of Napa Valley, for raising awareness among Napa youth about the importance of voting.
Kathleen Reynolds, CEO, Napa Valley Community Housing, was awarded the Excellence in Leadership Award for expanding affordable housing, community advocacy, growing the organization's annual revenue, and building a diverse leadership team.
The Achievement in Nonprofit Excellence Award was presented to Community Resources for Children, for their relevant and innovative programs promoting quality early learning in the home, in preschool, and in child care settings, including a Toy Library and Early Learning Center, workshops, subsidized child care, and free developmental screenings.
All recipients were presented with a handblown glass sculpture, and certificates of recognition from the US Senate, US Congress, State Assembly, and Napa County Board of Supervisors.
"The success of this event has ensured the Heart of Napa awards will grow as a pillar of recognition in our community" said Melissa Stoakley, Executive Assistant and Event Coordinator at CVNL. "Thank you to everyone who nominated and congratulations to all nominees — your stories of courage, hope, and dedication inspire us."
The Awards were sponsored and presented by Kaiser Permanente, Napa Solano (Achievement in Nonprofit Excellence); Redwood Credit Union (Excellence in Leadership); Syar Foundation (Volunteer of the Year); Pacific Gas and Electric Company (Corporate Community Service); Bank of Marin (Youth Volunteer of the Year); Comerica Bank (Excellence in Board Leadership).
For more information please call us at 415.479.5710 or visit cvnl.org.
About CVNL
Since 1964, the national award-wining Center for Volunteer & Nonprofit Leadership (CVNL) has advanced nonprofits and volunteerism by strengthening leadership, encouraging inovation, and empowering individuals throughout the Bay Area. Passion alone isn't enough when it comes to creating strong nonprofits. That's why we work with aspiring and established leaders every day to help them build the skills and connections that can take their impact to the next level. CVNL offers comprehensive programs including training, executive search, customized consulting solutions, and volunteer opportunities and programs for nonprofits, individuals, families, groups, and businesses. Our Heart of Marin™ and Heart of Napa™ events support nonprofits of every size and mission through recognition and cash awards. CVNL provides disaster preparedness training and serves as an Emergency Volunteer Center (EVC), overseeing spontaneous volunteers and donations for Napa and Marin Counties in the aftermath of a disaster. We believe that with confident and prepared leaders, our nonprofits will be better equipped to create healthy, happy communities. Visit www.cvnl.org to discover more about how we help nonprofits.A