CVNL Press Release: Applications for Spring 2016 Service Enterprise Initiative in Napa
FOR IMMEDIATE RELEASE
January 4, 2015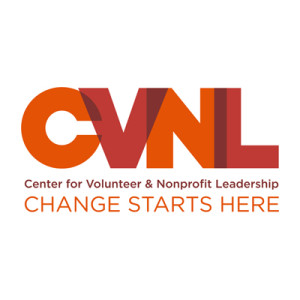 Media Contacts:
Linda Davis
CEO
415.479.5710 x300
ldavis@cvnl.org
or
Peter Rodgers
Director of Marketing & Communications
415.713.0235
prodgers@cvnl.org
Service Enterprise Initiative Breathes Life into Volunteer Programs Around the Bay Area
Applications due by January 22, 2016
NAPA, CA — Center for Volunteer & Nonprofit Leadership (CVNL) is recruiting organizations that are looking to better utilize volunteers for the Spring 2016 Service Enterprise (SEI) cohort.
Service Enterprise Initiative (SEI) is a proven, research-based model that equips organizations to leverage volunteers and their skills across all levels to successfully deliver on their social mission. It also diagnoses the strengths organization can leverage, and identifies the challenges that need to be addressed in order to achieve sustainability. The model continues to achieve results nation-wide: over 60% of Service Enterprises report they had an increase in both volunteers and skills-based volunteers, and an increase of over 50% in volunteer hours.
Each agency receives individualized consulting through CVNL to guide staff and board through a change management process that includes: a volunteer-readiness assessment, up to 16 hours of hands-on interactive trainings, consulting services related to the initiative and volunteer management resources. As an added benefit, agencies can also become nationally certificated as a Service Enterprise, increasing attractiveness to funders and future volunteers.
Due to generous funding by CaliforniaVolunteers, the state service commission of California, and the Syar Foundation, CVNL is able to offer nonprofit agencies a full or partial scholarship for the program.
Participants in the spring 2015 training series shared the following thoughts about participation in the SEI program:
SEI has launched our almost non-existent volunteer program to a real, robust volunteer program that will serve us well into the future.
SEI has helped us unify our volunteer programs that were program driven into a volunteer program that is agency driven with management at the program level.
The following organizations participated in the Napa training series between 2014-2015: Napa Valley Hospice and Adult Day Services (Certified), Conolly Ranch Educational Center, Jameson Animal Rescue Ranch, Molly's Angels, ParentsCAN, Napa Emergency Women's Services, On the Move, Community Action Napa Valley, Community Resources for Children, Cope (Certified), Napa County Animal Shelter, Napa Humane Society (Certified), and the Napa Valley Education Foundation (Certified).
Recruitment for the spring SEI cohort begins is open now. Depending on the current level of capacity at an organization, some agencies may automatically qualify as a Service Enterprise, and bypass the training and consulting. To apply for the partial or full scholarship and to take part in the Napa SEI cohort, go to: http://cvnl.org/volunteerism/sei-service-enterprise-initiative/
Please note: applications are due by January 22, 2016.
For more information about the SEI, contact Anton Timms, Director of Volunteer Services, atimms@cvnl.org or by calling 707.252.6222.
About CVNL
Since 1964, the national award-wining Center for Volunteer & Nonprofit Leadership (CVNL) has advanced nonprofits and volunteerism by strengthening leadership, encouraging inovation, and empowering individuals throughout the Bay Area. CVNL knows that passion alone isn't enough when it comes to creating strong nonprofits. CVNL works with aspiring and established leaders every day to help them build the skills and connections that can take their impact to the next level — offering comprehensive programs including education, executive search, consulting, leadership training and recognition. CVNL has a rich history of promoting volunteerism, offering easy-to-access, meaningful opportunities to individuals, families, groups, and businesses. CVNL believes that with confident and prepared leaders, our nonprofits will be better equipped to create healthy, happy communities. CVNL has served the Bay Area continuously for more than 50 years and expanded to Napa County in July 2014.
# # #