CVNL Press Release: Center for Volunteer & Nonprofit Leadership Seeks Qualified Candidates for Buck Family Fund Trustee Appointment
FOR IMMEDIATE RELEASE
May 22nd, 2019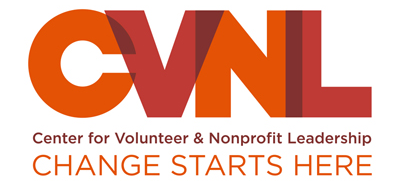 Linda Jacobs
CEO
415.479.5710 x300
ljacobs@cvnl.org
or
Katelyn Willoughby-Bagley
Director of Marketing & Communications
415.448.0330
kwilloughby@cvnl.org
Center for Volunteer & Nonprofit Leadership Seeks Qualified Candidates for Buck Family Fund Trustee Appointment
SAN RAFAEL, CA, MAY 22, 2019 – Every four years, Center for Volunteer & Nonprofit Leadership (CVNL) has the unique responsibility of appointing one community member to the Buck Family Fund (BFF) Board of Trustees of the Marin Community Foundation. Applications are now being accepted for the 2019-2023 trustee appointment.
CVNL's appointee Cleveland Justis joined the Board in 2011 and has served two, consecutive terms, the maximum allowed. "This is a responsibility we take very seriously," said Linda Jacobs, CEO of CVNL. "CVNL's appointment must be experienced in the nonprofit sector, understand the purpose, value, and potential of nonprofit organizations' contributions/impact on Marin, and have demonstrated leadership in the field."
Each time the term of a current CVNL appointee to BFF expires there is an open, thoughtful, and competitive appointment process. The Buck Family Fund is one of the MCF's Family Supporting Organizations, with the goal of creating "equity of opportunity for every resident of Marin."
Four key themes have been identified by the BFF that are central to addressing current inequities: education, heath, economic opportunity, and environment. All discretionary grants benefit the residents of Marin County (unlike grants from the Foundation's donor-advised funds, which support efforts both locally and in communities around the
A selection committee will support CVNL in finding a qualified candidate. "We encourage qualified community members to apply and share this opportunity with their networks," said Maureen Sedonean, Selection Committee Chair. "We are specifically looking for an individual with great sensitivity and understanding to the needs of the traditionally disenfranchised and diverse communities in Marin."
APPLICATION PROCESS:
Prospective candidates can review and download the Guidelines for Appointment, Application Form, or the BFF Trustee Responsibilities & Qualifications online at http://www.cvnl.org/bff-trustee.
Applications must be received by 5:00pm, July 12, 2019, either online, via mail, or by email.
Questions about the application or selection process can be directed to:
CVNL's CEO, Linda Jacobs, at ljacobs@cvnl.org or to Committee Chair, Maureen Sedonaen, m.sedonaen@gmail.com.
About CVNL
Since 1964, the national award-wining Center for Volunteer & Nonprofit Leadership (CVNL) has advanced nonprofits and volunteerism by strengthening leadership, encouraging innovation, and empowering individuals throughout the Bay Area. Passion alone isn't enough when it comes to creating strong nonprofits. That's why we work with aspiring and established leaders every day to help them build the skills and connections that can take their impact to the next level. CVNL offers comprehensive programs including training, executive search, customized consulting solutions, and volunteer opportunities and programs for nonprofits, individuals, families, groups, and businesses. Our Heart of Marin™ and Heart of Napa™ events support nonprofits of every size and mission through recognition and cash awards. CVNL provides disaster preparedness training and serves as an Emergency Volunteer Center (EVC), overseeing spontaneous volunteers and donations for Napa and Marin Counties in the aftermath of a disaster. We believe that with confident and prepared leaders, our nonprofits will be better equipped to create healthy, happy communities. Visit www.cvnl.org to discover more about how we help nonprofits.