CVNL Press Release: CVNL Organizes a Day of Service for Earth Day
FOR IMMEDIATE RELEASE
April 13, 2018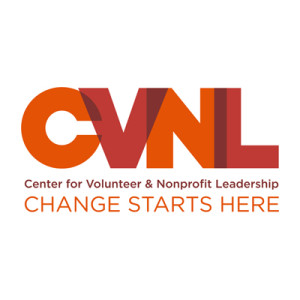 Media Contacts:
Linda Jacobs
CEO
415.479.5710 x300
ljacobs@cvnl.org
or
Katelyn Willoughby-Bagley
Director of Marketing & Communications
415.448.0330
kwilloughby@cvnl.org
CVNL Organizes a Day of Service for Earth Day
Seeking community members who care about supporting underserved communities through environmental stewardship, April 21st-22nd
SAN RAFAEL, CA – Center for Volunteer & Nonprofit Leadership (CVNL) invites people to celebrate Earth Day by supporting its Day of Service held in partnership with three school and community gardens on April 21st and 22nd, 2018. The San Pedro Elementary School garden, Bayside MLK Academy school garden, and the Canal Community Garden will be participating in this project.
"Earth Day is a wonderful time to appreciate and protect our planet, as well as build community with the people around you," said Elaine Tokolahi, Director of Volunteer Services. "What we do for the planet benefits us at the same time, hence our theme for this project, 'Healthy Earth, Healthy You.' When neighborhoods are cared for, pride and stewardship increases, improving overall community health."
Among the three different gardens, this Day of Service offers a wide variety of activities including removing invasive plants, planting bulbs and trees, building fences and structures, weeding beds, spreading compost, installing irrigation, cleaning coops, and more. Volunteers will also have the opportunity to make recycled art at any of the gardens and enjoy pedal-powered smoothies at Bayside MLK Academy. Community members are encouraged to participate in as many opportunities as possible to make a difference on Earth Day.
This and all other My Earth Day Marin Coalition opportunities can be found on the CVNL Volunteer Portal.
Direct link to My Earth Day Marin opportunities and information to signup.
Healthy Earth, Healthy You: Days of Service
San Pedro Elementary School Garden
498 Point San Pedro Rd., San Rafael
Saturday, April 21, 2018, 9:00 a.m. – 12:00 p.m.
Bayside MLK Academy School Garden
200 Phillips Dr, Sausalito
Saturday, April 21, 2018, 1:00 p.m. – 4:00 p.m.
Canal Community Garden
5 Windward Way, San Rafael
Sunday, April 22, 2018, 9:00 a.m. – 12 p.m.
About CVNL
Since 1964, the national award-wining Center for Volunteer & Nonprofit Leadership (CVNL) has advanced nonprofits and volunteerism by strengthening leadership, encouraging inovation, and empowering individuals throughout the Bay Area. CVNL knows that passion alone isn't enough when it comes to creating strong nonprofits. CVNL works with aspiring and established leaders every day to help them build the skills and connections that can take their impact to the next level — offering comprehensive programs including education, executive search, consulting, leadership training and recognition. CVNL has a rich history of promoting volunteerism, offering easy-to-access, meaningful opportunities to individuals, families, groups, and businesses. CVNL believes that with confident and prepared leaders, our nonprofits will be better equipped to create healthy, happy communities. CVNL has served the Bay Area continuously for more than 50 years and expanded to Napa County in 2014 and Solano County in 2016. Visit www.cvnl.org to discover more.
# # #