CVNL Press Release, 10/22 Leadership Workshop focuses on Technology
FOR IMMEDIATE RELEASE
October 19, 2015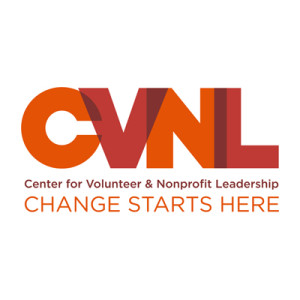 Media Contacts:
Linda Davis
CEO
415.479.5710 x300
ldavis@cvnl.org
or
Peter Rodgers
Director of Marketing & Communications
415.713.0235
prodgers@cvnl.org
Local Event Will Help Nonprofits Use Technology
Leadership Workshop on 10/22 will Focus on How Nonprofits Can Leverage Mobile and Social
SAN RAFAEL, CA — Center for Volunteer & Nonprofit Leadership (CVNL) will be offering a special leadership workshop for nonprofits on October 22, 2015: "How the intersection of Mobile, Social and Technology is Changing Nonprofits." Led by John Kenyon, nonprofit technology educator and strategist, the event will present ways nonprofits can integrate mobile and social media with their current programs and operations. "Technology is transforming the nonprofit sector, from the ways supporters engage, to the ways organizations fundraise, market, and manage information," said Kenyon. "Participants will walk away with a clear set of steps to bring back to their full staff for integrating mobile and social technologies."
"This event is ideal for any leader who wants to learn about ways they can leverage mobile tools and methods to maximize their organization's fundraising campaigns, communications, website presence, and social engagement," said Katelyn Willoughby-Bagley, Leadership Programs Manager at CVNL. "Mobile is now undeniably the preferred way people communicate with each other: getting up to speed with mobile strategies is essential for nonprofits and businesses alike."
Event Details: Thursday, October 22, 9:00 a.m. – 12:00 p.m.
$40 for CVNL members, $60 non-members (light breakfast provided)
Location: 65 Mitchell Blvd., Suite 101, San Rafael, CA 94903, (map/directions)
Details and event registration
The CVNL ACADEMY™ was launched in September — a collection of leadership training programs and curriculum developed from over 50 years of experience serving nonprofits. The ACADEMY offers a variety of courses covering core areas such as governance, communications, fundraising, and volunteer management, in multiple formats: face-to-face, cohort, series, and on-demand.
Contact Katelyn Willoughby-Bagley at kwilloughby@cvnl.org or 415.448.0330 for additional information about the ACADEMY.
About CVNL
Since 1964, the national award-wining Center for Volunteer & Nonprofit Leadership (CVNL) has advanced nonprofits and volunteerism by strengthening leadership, encouraging inovation, and empowering individuals throughout the Bay Area. CVNL knows that passion alone isn't enough when it comes to creating strong nonprofits. CVNL works with aspiring and established leaders every day to help them build the skills and connections that can take their impact to the next level — offering comprehensive programs including education, executive search, consulting, leadership training and recognition. CVNL has a rich history of promoting volunteerism, offering easy-to-access, meaningful opportunities to individuals, families, groups, and businesses. CVNL believes that with confident and prepared leaders, our nonprofits will be better equipped to create healthy, happy communities. CVNL has served Marin County continuously for more than 50 years and expanded to Napa County in July, 2014, and is the Emergency Volunteer Center (EVC) for Marin and Napa Counties.