CVNL Press Release: County seeks Day of Service volunteers and donations
FOR IMMEDIATE RELEASE
December 11, 2017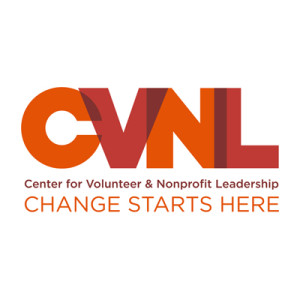 Media Contacts:
Matthew Davis
Sr. Management Analyst
Public Communications Officer
707.784.6111
MADavis@SolanoCounty.com
County seeks Day of Service volunteers and donations
SOLANO COUNTY, December 11, 2017 – The County of Solano's volunteer program, in partnership with the Center for Volunteer and Nonprofit Leadership (CVNL) is looking to mobilize volunteers of all ages for a day of service event on Saturday, December 16 from 9 a.m. – 1 p.m. at Meals on Wheels, located at 95 Marine Center in Suisun City, to help gather and distribute gifts to seniors throughout the community.
In collaboration with Meals on Wheels, volunteers will help facilitate gifts to more than 550 seniors throughout Solano County – many of whom live alone – and would love some extra holiday cheer. Volunteers activities include crafting hand-made cards, gift wrapping and helping load vans for distribution.
"Our goal is to engage the entire family," says Tina Chechourka, Volunteer Coordinator for CVNL. "When families come together to volunteer and socialize with others from their community, they teach their children the importance of giving back and they feel good about their contributions to others."
People who are interested in contributing to this effort but are unable to participate in the day of giving event can help give in other ways.
"If you're unable to give your time but still looking to help out, giving supplies is another great way to help," Chechourka says. "We are looking for donations of lap and throw blankets, activity books, such as crosswords, sudokus, and word searches, art supplies and gift wrapping materials."
There are three convenient materials drop off locations throughout the County, including:
– Meals on Wheels office, 95 Marina Center in Vallejo
– Wasserman Travel, 366 Merchant Street in Vacaville
– Solano County Administration Center, 675 Texas Street in Fairfield, 6th floor
In addition to the annual day of giving events, the public can donate unwrapped toys to benefit children as part of the Toys for Tots campaign, going on now. The donation bin is located at the Solano County Administration Center, 675 Texas Street in Fairfield, in front of the Veteran Service Office, fourth floor. Drop gifts off between 8 a.m. and 5 p.m., Monday – Friday. There are many other volunteer opportunities available through the www.SolanoVolunteers.org website. Visit today to get started.
For more information on this day of giving event, including signing up to become a volunteer and/or making donations, contact Tina Chechourka at 707.718.3912 and tchechourka@cvnl.org.
UPDATE, 12.21.17: 50 volunteers of all ages gathered to wrap over 500 blankets. Goodies such as Sudoku and coloring books were also wrapped, the finishing touch being the creation of hundreds of hand-made cards. Many of Meals on Wheel's clients are seniors who live alone and needed some extra holiday cheer: with your support we were able to make their holidays special! Click here to read more and view photos.