CVNL Press Release: Marin County Volunteer Fair to be held on October 6th
FOR IMMEDIATE RELEASE
September 13th, 2018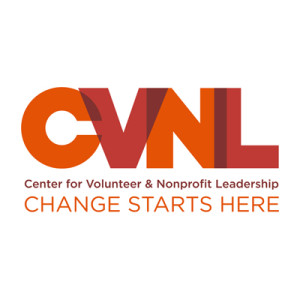 Media Contacts:
Linda Jacobs
CEO
415.479.5710 x300
ljacobs@cvnl.org
or
Katelyn Willoughby-Bagley
Director of Marketing & Communications
415.448.0330
kwilloughby@cvnl.org
Marin County Volunteer Fair to be held October 6th
MARIN, CA – Center for Volunteer & Nonprofit Leadership (CVNL) is partnering with County of Marin Civic Center Volunteers Program to produce the Marin County Volunteer Fair on Saturday, October 6th, 2018.
This event will provide an opportunity for individuals to connect with local nonprofit organizations one-on-one. "We are seeing an increase in volunteer need from agencies, fueling our desire to collaborate on this effort," said Elaine Tokolahi, Director of Volunteer Services at CVNL. "Whether you're a student, a business owner, enjoying retirement, or are simply curious about volunteer opportunities in Marin and want to meet like-minded people, this event is ideal for you."
The Fair expects to showcase 50 local nonprofits and government organizations representing diverse community impact areas — from housing, to education, to the arts, and more. The Fair will draw a varied group of people who are passionate about community service. Everyone is welcome to come stroll the Fair at the Marin Civic Center Lagoon Park and learn about volunteer opportunities and general information about the amazing work nonprofits are doing in Marin County.
"This is a great chance for high school students who have service projects to complete in the coming school year to connect with nonprofits," said Kerry Burke, Volunteer Services Program Coordinator at CVNL. "It's also a fun way for residents to learn more about causes and how they can help locally."
Nonprofits interested in showcasing their organizations at the Fair can contact Kerry at 415.448.0323 or kburke@cvnl.org or sign up to participate online at https://cvnl.org/volunteer-fair/. Nonprofit participant fees cover the cost of event production.
Event Details:
Saturday, October 6th, 10:30 a.m. to 2:30 p.m.
Children's Island in Lagoon Park, Marin Civic Center
10 Avenue of the Flags, San Rafael, CA 94903
RSVP required for nonprofit participants; interested volunteers can register for free at
Wheelchair accessible.
About CVNL
Since 1964, the national award-wining Center for Volunteer & Nonprofit Leadership (CVNL) has advanced nonprofits and volunteerism by strengthening leadership, encouraging inovation, and empowering individuals throughout the Bay Area. CVNL knows that passion alone isn't enough when it comes to creating strong nonprofits. CVNL works with aspiring and established leaders every day to help them build the skills and connections that can take their impact to the next level — offering comprehensive programs including education, executive search, consulting, leadership training and recognition. CVNL has a rich history of promoting volunteerism, offering easy-to-access, meaningful opportunities to individuals, families, groups, and businesses. CVNL believes that with confident and prepared leaders, our nonprofits will be better equipped to create healthy, happy communities. CVNL has served the Bay Area continuously for more than 50 years and expanded to Napa County in 2014 and Solano County in 2016. Visit www.cvnl.org to discover more.