CVNL Press Release: "Family Volunteer Day" is Saturday, November 17, 2018
FOR IMMEDIATE RELEASE
November 8th, 2018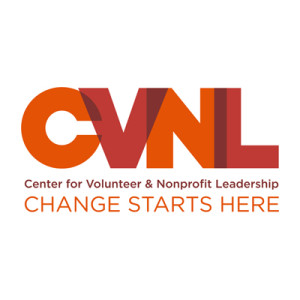 Media Contacts:
Linda Jacobs
CEO
415.479.5710 x300
ljacobs@cvnl.org
or
Katelyn Willoughby-Bagley
Director of Marketing & Communications
415.448.0330
kwilloughby@cvnl.org
"Family Volunteer Day" is Saturday, November 17, 2018
Kick off the holiday season by volunteering with your family members at one of two projects in Napa or Solano Counties
BAY AREA, CA – Throughout the year, Center for Volunteer & Nonprofit Leadership (CVNL) joins others across the country to celebrate national and local days of service. A Day of Service is a set time when volunteers are encouraged to participate with nonprofit organizations, service opportunities, events, or activities to help raise awareness, build conections, and support programs.
Family Volunteer Day celebrates the power of families who work together to care for their neighborhoods and communities. Each year, thousands of family members use the day to teach youth valuable lessons about compassion and caring, develop real-life skills, and educate them about their community.
To celebrate this day, CVNL is partnering with Meals on Wheels in both Napa and Solano County to provide two family-friendly volunteer projects. Meals on Wheels ensures that home-bound seniors each receive a nutritious meal, necessary supplies, and a warm conversation each day. In Napa, volunteers will decorate 300+ bags filled with small donation items that will provide a bit of love and care this holiday season. In Suisun City, volunteers will fill toiletry bags, make cards, and wrap gifts for over 700 seniors. Families interested in participating are asked to bring crossword puzzles, Sudoku books, and LED flashlights.
EVENT DETAILS
• Napa: Drop by Crosswalk Community Church, 2590 1st St, Napa, CA 94558, between 9:00am and 1:00pm
• Suisun City: Drop by 95 Marina Center, Suisun City, CA 94585, between 9:00am and 1:00pm
Please note: all youth volunteers under aged 16 are required to bring a signed Youth Waiver (found on CVNL's Volunteer Portals).
Direct link to the Bay Area Volunteer portal to sign up for Napa event, update, or create a custom profile.
Direct link to Solano Volunteer portal to sign up for Suisun City event, update or create custom profile.
About CVNL
Since 1964, the national award-wining Center for Volunteer & Nonprofit Leadership (CVNL) has advanced nonprofits and volunteerism by strengthening leadership, encouraging inovation, and empowering individuals throughout the Bay Area. Passion alone isn't enough when it comes to creating strong nonprofits. That's why we work with aspiring and established leaders every day to help them build the skills and connections that can take their impact to the next level. CVNL offers comprehensive programs including training, executive search, customized consulting solutions, and volunteer opportunities and programs for nonprofits, individuals, families, groups, and businesses. Our Heart of Marin™ and Heart of Napa™ events support nonprofits of every size and mission through recognition and cash awards. CVNL provides disaster preparedness training and serves as an Emergency Volunteer Center (EVC), overseeing spontaneous volunteers and donations for Napa and Marin Counties in the aftermath of a disaster. We believe that with confident and prepared leaders, our nonprofits will be better equipped to create healthy, happy communities. Visit www.cvnl.org to discover more about how we help nonprofits.