CVNL Press Release: Nominees Announced for the 24th Annual Heart of Marin Awards
FOR IMMEDIATE RELEASE
December 1, 2016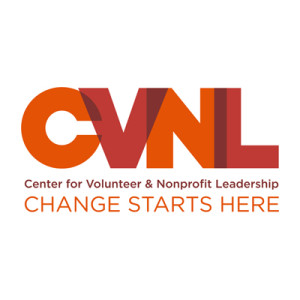 Media Contacts:
Linda Jacobs
CEO
415.479.5710 x300
ldavis@cvnl.org
or
Sheila McNulty
Director of Marketing & Communications
415.448.0331
smcnulty@cvnl.org
24th Anual Heart of Marin™ Awards
Celebrates Nonprofits and Volunteers
CVNL is pleased to announce the nominees
SAN RAFAEL, CA, December, 2016 – Center for Volunteer & Nonprofit Leadership (CVNL) is pleased to announce the nominees for the 24th Anual Heart of Marin™ Awards. As the largest recognition event in the county, Heart of Marin gives $35,000 to outstanding Marin nonprofits and the committed individuals who serve them. The Awards Ceremony and Luncheon will be held on Thursday, January 12, 2017 from 11:00am to 2:00pm at the Marin Center Exhibit Hall in San Rafael.
All nominees and recipients will be honored for their service and contributions within the community in the following categories: Excellence in Leadership, Achievement in Nonprofit Excellence, Volunteer of the Year, Youth Volunteer of the Year, Excellence in Board Leadership, Excellence in Inovation, Corporate Community Service, and Lifetime Achievement. The event is supported by Presenting Sponsor Union Bank. Media Sponsor, the Marin Independent Journal, will be in attendance.
"CVNL is honored to produce this special community event each year," said Linda Jacobs, CVNL CEO. "Nonprofit leaders and volunteers work extremely hard to meet the growing needs of our community. It is important that we take the time to recognize them for their dedication and admirable achievements. We hope you will join us for a few hours of inspiration and much deserved recognition. You will leave feeling good and with a better understanding of the commitment and passion for solving Marin's pressing issues."
CVNL invites the community to attend this extraordinary event. Individual tickets are $75, and traditional tables of 10 are $750. As a table sponsor for $1,250 you will receive preferred seating for 10, while providing 2 tickets for youth and their families to attend. For the list of nominees, complete details, to purchase tickets, and make table reservations go to www.cvnl.org/2016HeartofMarin
Date and time: Thursday, January 12, 2017, 11:00 a.m. – 2:00 p.m.
Location: Marin Center Exhibit Hall, 10 Avenue of the Flags, San Rafael, CA 94903.