CVNL Press Release: 34th Bay Area Human Race Off to a Fast Start
FOR IMMEDIATE RELEASE
March 23, 2016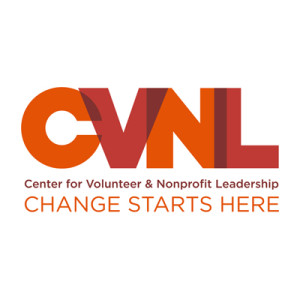 Media Contacts:
Linda Davis
CEO
415.479.5710 x300
ldavis@cvnl.org
or
Peter Rodgers
Director of Marketing & Communications
415.713.0235
prodgers@cvnl.org
Photos available upon request

34th CVNL Bay Area Human Race™ Coming May, 7th — Off to a Fast Start
Over 40 teams are already fundraising, and to date $10,000 has been raised for local nonprofits, schools and community groups
SAN RAFAEL & NAPA, CA – The 34th consecutive Human Race produced by Center for Volunteer & Nonprofit Leadership (CVNL) has raised more than $7.5M for nonprofits, schools and community groups. This year, CVNL is pleased to announce the expansion of the Marin Human Race to include both Marin and Napa Counties — and renamed it the: CVNL Bay Area Human Race. Nonprofits, schools and community groups earn thousands of dollars for organizations. Businesses support nonprofits and schools by sponsoring or participating in the Race.
"This marquis annual event is all about organizations coming together — to fundraise for, and celebrate with our community and the causes we care about," CVNL CEO Linda Davis expressed. "Last year's 5K Walk/Run/Dog Walk/Wheelchair brought together 3,000 people on race day with 140 volunteers and raised $330,000 for the community benefiting 50 nonprofits."
Many organizations depend on the Human Race to support their on-going programs. "The Human Race is one of our favorite events of the year, bringing together our entire community in a family-friendly, fun, activity," says Barbara Hill, Executive Director, Halleck Creek Ranch."Since we started participating in the Race, our supporters have raised more than $75,000 for our programs."
There are two remaining free team leader trainings where people can sharpen their skills to maximize fundraising efforts. The next session takes place on March 29th, designed to motivate an organization's board to energize fundraising. The final session on April 5th covers volunteer management tips and donor recognition.
Nonprofits and businesses can exhibit at the Community Village. New this year, nonprofits can collect donations at their booth. If an agency has a resellers license, they can sell items at the event. Community Village booths are a 10×10 space that includes an 8' table, 2 chairs, and overnight security. Set up in the day before the Race on Friday, May 6, 2016 from 2:00 – 5:00 p.m. Nonprofit, School or Community Group booth registration is $55 for CVNL Members and $125 for non-members. Booth registration for businesses is $300 and $500 for a premier location.
"We're off to an amazing start this year," said CVNL Community Engagement Coordinator Molly Schmidt. "Organizations set up their own pages, then recruit donors and participants to support their teams. We handle all of the logistics so 100% of their energy is focused on fundraising. It's exciting to see that more teams have signed up earlier than ever this year."
It's recommended that teams sign up as soon as possible, to maximize the amount of time for fundraising. CVNL has implemented a brand new Race website that makes it faster and easier to set up fundraising pages, recruit supporters, and enables team members to promote their causes and fundraise peer-to-peer with people they know.
Teams signed up to fundraise include, 2Gen Equity, Be2Live, Casa Allegra Community Services, Cedars of Marin, Center for Volunteer & Nonprofit Leadership (CVNL), Community Action of Napa Valley (CANV), Community Institute for Psychotherapy (CIP), Cornerstone Community Homes, Fairfax-San Anselmo Children's Center, Family Service Agency of Marin (FSA), Five4Five, Halleck Creek Ranch, Homeward Bound of Marin, Hooves for Harmony, International Association of Sufism, Kentfield Hospital Foundation, Latino Marin, Lifehouse, Lincoln School Parent Club, LITA (Love Is The Answer), Marin Advocates for Children, Marin Community Clinics, Marin County School Volunteers, Marin Villages, Marin YMCA, Mayflower Chorus, Mill Valley Philharmonic, Molly's Angels, NAMI Marin, Nepal Orphans Home, Oak Hill School, Operation Access, Project Awareness And Special Sports Inc (PAASS), Puertas Abiertas, Redwood High School Cheerleading, Saint Raphael Preschool, Senior Access, Singers Marin, SummerAde, Wonder Nook Preschool, and Youth Leadership Institute. Sponsors include, Marin Community Foundation, County of Marin, Marin Independent Journal, Bradley Real Estate, Good Earth Natural Foods, Kaiser Permanente, Milagro Foundation, Marin ACE, and Redwood Credit Union. In-kind sponsors include, Jubilee Jumps, Noah's Bagels, Unicorn Group, US Pure Water, World Centric, and many more.
The event webpage presents comprehensive information, tools and resources for teams and participants. Direct link to the CVNL Bay Area Human Race Page.
About the CVNL Bay Area Human Race

5K Run, Walk, Dog Walk, Community Village, Music, Food, Kids Races

WHEN: Saturday, May 7, 2016, 7:00 a.m. – 11:00 a.m.
WHERE: Marin Civic Center Fairgrounds and Lagoon Park, 10 Avenue of the Flags, San Rafael, CA 94903
For decades this Bay Area Human Race has been a critical fundraiser, advocacy tool and community-building event open to all nonprofits and schools. The 2015 Bay Area Human Race attracted 1,500 runers and more than 3,000 community supporters. Nearly 100 Marin nonprofits and businesses were featured. Over the past thirty three years, the Bay Area Human Race has raised over $7.5 million dollars for nearly 2,000 local nonprofits. Race day features a fun and energizing 5K run/walk at the historic Marin County Civic Center lagoon park and fairgrounds, including music, kids races and activities, a dog walk, the Community Village Fair and a pancake breakfast. The event is open to everyone — and the entire community is invited to participate.
About CVNL
Since 1964, the national award-wining Center for Volunteer & Nonprofit Leadership (CVNL) has advanced nonprofits and volunteerism by strengthening leadership, encouraging inovation, and empowering individuals throughout the Bay Area. CVNL knows that passion alone isn't enough when it comes to creating strong nonprofits. CVNL works with aspiring and established leaders every day to help them build the skills and connections that can take their impact to the next level — offering comprehensive programs including education, executive search, consulting, leadership training and recognition. CVNL has a rich history of promoting volunteerism, offering easy-to-access, meaningful opportunities to individuals, families, groups, and businesses. CVNL believes that with confident and prepared leaders, our nonprofits will be better equipped to create healthy, happy communities. CVNL has served the Bay Area continuously for more than 50 years and expanded to Napa County in July 2014.
# # #