Press Release: 35th CVNL Bay Area Human Race™ Coming May 13th, 2017 — Off to a Fast Start
FOR IMMEDIATE RELEASE
March 27, 2017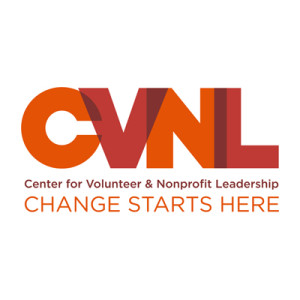 Media Contacts:
Linda Jacobs
CEO
415.479.5710 x300
ljacobs@cvnl.org
or
Katelyn Willoughby-Bagley
Marketing & Communications
415.448.0330
kwilloughby@cvnl.org
35th CVNL Bay Area Human Race™ Coming May 13th, 2017 — Off to a Fast Start
43 teams are already fundraising for Bay Area nonprofits, schools, and community groups
BAY AREA, CA – The Bay Area Human Race, produced by Center for Volunteer & Nonprofit Leadership (CVNL), has raised $7.7M for nonprofits, schools, and community groups since it started 35 years ago. The Race enables nonprofits, schools and community groups to earn thousands of dollars to support their missions and help advance their causes. In addition, the event attracts businesses that support nonprofits and schools by sponsoring or participating in the Race.
"Bay Area residents, nonprofits, and schools look forward to this event each year," CVNL CEO Linda Jacobs said. "It brings community stakeholders together who want to give back to their favorite causes and programs. Last year's 5K Walk/Run/Dog Walk/Wheelchair Walk brought together 3,000 people on Race Day, engaged 100 volunteers, and raised nearly $270,000 for 53 nonprofits."
Many organizations depend on the Bay Area Human Race to support their on-going programs and spread awareness of their missions. "Huckleberry Youth Programs is so excited to be part of a race that brings the community together to celebrate all of our good work," said Jaclyn Davis, Director of Community Health, Marin. "What we didn't realize when we started was that in the process of fundraising and telling our organization's story, that we'd also be brought together as a staff and with the youth and families we serve, and we'd find even greater commitment and passion for the work that we do."
It's recommended that teams sign up as soon as possible, to maximize the amount of time for fundraising. CVNL's Race website makes it faster and easier to set up fundraising pages, recruit supporters, and enables team members to promote their causes and fundraise with their peers. "What better way to experience the basics of healthy aging – socializing, exercise and having an impact – than to walk in the Bay Area Human Race!" said Lisa Brinkman, Executive Director at Marin Villages. To register your organization, and view a list of participating agencies, visit: http://cvnl.org/bayareahumanrace.
Nonprofits and businesses can exhibit at the Community Village. New this year, nonprofits can collect donations at their booth. If an agency has a resellers license, they can sell items at the event. Community Village booths are a 10×10 space that includes an 8' table, 2 chairs, and overnight security. Set up in the day before the Race on Friday, May 12th, 2017 from 2:00 – 5:00 p.m. Nonprofit, School or Community Group booth registration is $55 for CVNL Members and $125 for non-members. Booth registration for businesses is $300 and $500 for a premier location.
Sponsors include: Marin Community Foundation, County of Marin, Marin Independent Journal, Kaiser Permanente, Marshall Arts, United Way of the Bay Area, Union Bank, Corporate Visions, Inc., Good Earth Natural Foods, Milagro Foundation, Marin Roto-Rooter, San Rafael Elks Lodge, Henessy Advisors, Inc., Marin ACE and Redwood Credit Union.
The event webpage presents comprehensive information, tools, and resources for teams and participants: http://cvnl.org/bayareahumanrace.
Event Details:
WHAT: 5K Run, Walk, Dog Walk, Community Village, Music, Food, Kids Races
WHEN: Saturday, May 13, 2017, 7:00 a.m. – 11:00 a.m.
WHERE: Marin Civic Center Fairgrounds and Lagoon Park, 10 Avenue of the Flags, San Rafael, CA 94903
About the CVNL Bay Area Human Race: For decades this Bay Area Human Race has been a critical fundraiser, advocacy tool and community-building event open to all nonprofits and schools. The 2016 Bay Area Human Race attracted 1,500 runers and more than 3,000 community supporters. 50 Marin nonprofits and businesses were featured. Over the past thirty five years, the Bay Area Human Race has raised over $7.7 million dollars for nearly 2,053 local nonprofits. Race day features a fun and energizing 5K run/walk at the historic Marin County Civic Center lagoon park and fairgrounds, including music, kids races and activities, a dog walk, the Community Village Fair and a pancake breakfast. The event is open to everyone — and the entire community is invited to participate.
About CVNL: Since 1964, the national award-wining Center for Volunteer & Nonprofit Leadership (CVNL) has advanced nonprofits and volunteerism by strengthening leadership, encouraging inovation, and empowering individuals throughout the Bay Area. CVNL knows that passion alone isn't enough when it comes to creating strong nonprofits. CVNL works with aspiring and established leaders every day to help them build the skills and connections that can take their impact to the next level — offering comprehensive programs including education, executive search, consulting, leadership training and recognition. CVNL has a rich history of promoting volunteerism, offering easy-to-access, meaningful opportunities to individuals, families, groups, and businesses. CVNL believes that with confident and prepared leaders, our nonprofits will be better equipped to create healthy, happy communities. CVNL has served the Bay Area continuously for more than 50 years and expanded to Napa County in July 2014.