CVNL Press Release: Bay Area Human Race, 60+ teams, 500+ participants, early bird deadline 4/21
FOR IMMEDIATE RELEASE
April 15, 2016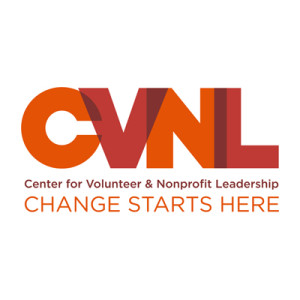 Media Contacts:
Linda Davis
CEO
415.479.5710 x300
ldavis@cvnl.org
or
Peter Rodgers
Director of Marketing & Communications
415.713.0235
prodgers@cvnl.org
Photos available upon request

More than 60 Teams Fundraising, and Hundreds of Runers Already Registered for the Bay Area Human Race on Saturday, May 7th
Early bird registration deadline to sign up is April 21st
SAN RAFAEL & NAPA, CA — Center for Volunteer & Nonprofit Leadership's (CVNL) Bay Area Human Race takes place on Saturday, May 7, 2016. 3,000 people are anticipated to attend the 34th running of the Race — as participants and attendees, who will witness the event and experience exhibits at the Community Village. 65 teams have signed up to date and will be fundraising continuously through Race Day. The Human Race is a nationwide community fundraising event for nonprofit organizations and the Bay Area Human Race now spans from Marin to Napa and San Francisco.
CVNL encourages everyone to join their friends, neighbors, and community members to benefit local nonprofits, schools and community groups in this annual collaborative fundraiser and celebration. Rain or shine, participants can run, walk, dog walk, and join as a wheelchair participant in the 5K course through the Marin County Fairgrounds, or take part in the Kids Races. People who register by April 21st will receive the early bird discount.
Find a cause you care about — from our kids to our seniors, and the arts to our health — all causes are one click away on the Bay Area Human Race web page. "Mill Valley Philharmonic believes music is a vital part of individual and community life. We are raising funds in the Bay Area Human Race to sustain our ability to bring free, live orchestral music to people in their own communities," said Elizabeth Dinsel, Board President.
New Race site and video tutorials
It's easier than ever this year for teams and participants to register. The new Race site gives causes a simple and effective way to form a team where people can join together to support their cause as a participant, or as a donor. CVNL also produced a series of on-demand video tutorials that help anyone who wants to be a part of the event to quickly learn how to use the Race site.
A tradition for many nonprofits, schools, community groups, and local businesses is participation in the Community Village. Every year exhibitors engage with thousands of Race participants and enjoy the spirit of our community with music, kids' activities, free refreshments, a pancake breakfast, and more. The Community Village is an ideal way to connect with Race participants and attendees. Booths are open to any nonprofit, school, community group, or local business. Booths can be reserved by visiting the Race page.
Sponsors include Marin Community Foundation, County of Marin, Marin Independent Journal, Bradley Real Estate, Good Earth Natural Foods, Kaiser Permanente, Milagro Foundation, Marin ACE, and Redwood Credit Union. In-kind sponsors include, Clover Stornetta, Ghilotti Brothers, Jubilee Jumps, Las Gallinas Lions Club, Marin Photography Club, Marin Sanitary, Noah's Bagels, Red Whale Coffee, Revolution Foods, Unicorn Group, US Pure Water, and World Centric.
Please note: volunteers are needed for the Race from May 5th, through May 7th. Sign up via the Race page.
Direct link to the CVNL Bay Area Human Race Page.
About the CVNL Bay Area Human Race

5K Run, Walk, Dog Walk, Community Village, Music, Food, Kids Races

WHEN: Saturday, May 7, 2016, 7:00 a.m. – 11:00 a.m.
WHERE: Marin Civic Center Fairgrounds and Lagoon Park, 10 Avenue of the Flags, San Rafael, CA 94903
For decades this Bay Area Human Race has been a critical fundraiser, advocacy tool and community-building event open to all nonprofits and schools. The 2015 Bay Area Human Race attracted 1,500 runers and more than 3,000 community supporters. Nearly 100 Marin nonprofits and businesses were featured. Over the past thirty three years, the Bay Area Human Race has raised over $7.5 million dollars for nearly 2,000 local nonprofits. Race day features a fun and energizing 5K run/walk at the historic Marin County Civic Center lagoon park and fairgrounds, including music, kids races and activities, a dog walk, the Community Village Fair and a pancake breakfast. The event is open to everyone — and the entire community is invited to participate.
About CVNL
Since 1964, the national award-wining Center for Volunteer & Nonprofit Leadership (CVNL) has advanced nonprofits and volunteerism by strengthening leadership, encouraging inovation, and empowering individuals throughout the Bay Area. CVNL knows that passion alone isn't enough when it comes to creating strong nonprofits. CVNL works with aspiring and established leaders every day to help them build the skills and connections that can take their impact to the next level — offering comprehensive programs including education, executive search, consulting, leadership training and recognition. CVNL has a rich history of promoting volunteerism, offering easy-to-access, meaningful opportunities to individuals, families, groups, and businesses. CVNL believes that with confident and prepared leaders, our nonprofits will be better equipped to create healthy, happy communities. CVNL has served the Bay Area continuously for more than 50 years and expanded to Napa County in July 2014.
# # #