Press Release: CVNL expands its Volunteer Services into Solano County
FOR IMMEDIATE RELEASE
June 14, 2017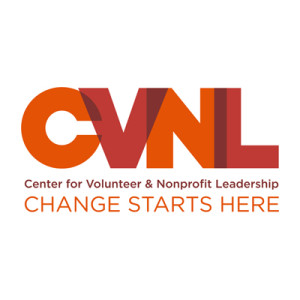 Media Contacts:
Linda Jacobs
CEO
415.479.5710 x300
ljacobs@cvnl.org
or
Katelyn Willoughby-Bagley
Marketing & Communications
415.448.0330
kwilloughby@cvnl.org
CVNL expands its Volunteer Services into Solano County
Inovative online volunteer portal makes finding volunteers and connecting to opportunities easier for nonprofits and community members
SOLANO COUNTY, CA, June 14th, 2017 — Center for Volunteer & Nonprofit Leadership (CVNL) is pleased to announce that its Volunteer Portal is now available to nonprofits and individuals located in Solano County — "Volunteer Solano." Powered by Get Conected, a product of Galaxy Digital, the Portal helps nonprofits facilitate involvement with volunteers and other community groups to affect real change at the local level.
"CVNL designed the Portal to be fast and easy to use — responsive and optimized to work on virtually any device," said Linda Jacobs, CEO of CVNL. "It's a powerful tool to connect nonprofits and volunteers directly to the causes they care about. We are thrilled to be able to offer this matching service to Solano County nonprofits, who will be able to post their volunteer opportunities for free and reach motivated individuals looking to give back to their communities."
The Solano County Board of Supervisors approved a contract with CVNL in winter of 2016 to build an online volunteer system to better serve nonprofits and service-minded individuals. In addition to providing online volunteer matching services, CVNL will produce three National Days of Service, spearheaded by the Corporation for National & Community Service, designed to encourage Americans to volunteer in their communities
Tina Chechourka, lifelong resident of Solano County, has been hired as Volunteer Coordinator. She is responsible for reaching out to Solano County citizens and encouraging them to sign up via the Volunteer Portal. At the same time, she will train nonprofits and government agencies to post their volunteer needs. "CVNL's Volunteer Portals for Marin and Napa Counties contain over 9,000 volunteers and 300 nonprofits. We hope to achieve similar numbers in Solano County," said Chechourka.
Founded in 1965 as the Volunteer Bureau, CVNL has been building the capacity of volunteers and nonprofits for more than 54 years. "We're passionate about providing easy to access to meaningful volunteer opportunities for individuals, families, groups, and businesses," said Jacobs. "Today, we continue to adapt and evolve — leveraging powerful tools and technologies to make it easier for both volunteers to engage and organizations to post opportunities."
Nonprofits and individuals looking to create a free online profile can visit http://www.solanovolunteers.org/ or contact Tina at tchechourka@cvnl.org.