Press Release: CVNL Partners with PGA TOUR in Napa to Recruit Volunteers
FOR IMMEDIATE RELEASE
October 9, 2015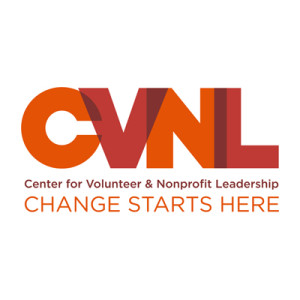 Media Contacts:
Linda Davis
CEO
415.479.5710 x300
ldavis@cvnl.org
or
Peter Rodgers
Director of Marketing & Communications
415.713.0235
prodgers@cvnl.org
CVNL Partners with PGA TOUR in Napa to Recruit Volunteers
SAN RAFAEL, CA — Center for Volunteer & Nonprofit Leadership (CVNL) is partnering with the Frys.com Open to recruit ShotLink Volunteers for the PGA TOUR. The PGA tournament takes place at Silverado Resort and Spa in Napa, California, from October 15 through 18, 2015.
Volunteers are essential to help operate the tournament and raise $1,000,000 for Bay Area charities. This special opportunity offers golf enthusiasts and their friends a chance to see top professional golfers including Rory McIlroy, Justin Rose, Webb Simpson, Jimmy Walker, and more, up close.
The cost for each Volunteer is $95. The Volunteer package is a $450 value. It includes a guest pass, shirt and jacket, headwear, PGA TOUR gear, meals and more. Limited to 100 individuals for this opportunity.
More information and access to registration is found online. Questions may be directed to CVNL's Napa Office Manager, Jim Tomlinson at 707.252.6222.
About ShotLink Volunteers
Volunteers will operate tripod mounted lasers and handheld devices at Greenside Tower locations and designated fairway landing areas. The statistical data collected is downloaded to ShotLink.com and is available live on PGATOUR.com. Volunteers will be trained on how to use the ShotLink devices at one of the two trainings that are conducted by a member of the PGA TOUR ShotLink staff. ShotLink Volunteers will be stationed at every hole either on a Fairway or in a Greenside Tower. Volunteers will need to walk to and from their stations each day.
About CVNL
Since 1964, the national award-wining Center for Volunteer & Nonprofit Leadership (CVNL) has advanced nonprofits and volunteerism by strengthening leadership, encouraging inovation, and empowering individuals throughout the Bay Area. CVNL knows that passion alone isn't enough when it comes to creating strong nonprofits. CVNL works with aspiring and established leaders every day to help them build the skills and connections that can take their impact to the next level — offering comprehensive programs including education, executive search, consulting, leadership training and recognition. CVNL has a rich history of promoting volunteerism, offering easy-to-access, meaningful opportunities to individuals, families, groups, and businesses. CVNL believes that with confident and prepared leaders, our nonprofits will be better equipped to create healthy, happy communities. CVNL has served Marin County continuously for more than 50 years and expanded to Napa County in July, 2014, and is the Emergency Volunteer Center (EVC) for Marin and Napa Counties.