Press Release: CVNL + Volunteer Center Expand Emergency Volunteer Centers, Call for Volunteers
FOR IMMEDIATE RELEASE
March 25, 2020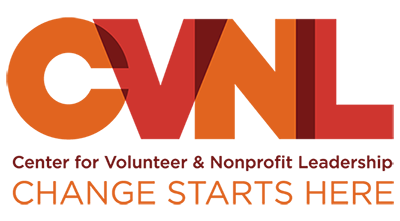 Linda Jacobs
CEO
415.479.5710 x300
ljacobs@cvnl.org
or
Katelyn Willoughby-Bagley
Director of Marketing & Communications
415.448.0330
kwilloughby@cvnl.org
CVNL + Volunteer Center Expand Emergency Volunteer Centers, Call for Volunteers

Northern CA, 4/24/20 — Center for Volunteer & Nonprofit Leadership (CVNL) + the Volunteer of Sonoma County (VCSC) now operate Emergency Volunteer Centers (EVCs) in Marin, Napa, Solano, and Sonoma Counties. An Emergency Volunteer Center (EVC) is a clearing house for engaging spontaneous volunteers and matching volunteers with community needs. An EVC is staffed by trained emergency personnel who provide volunteers a one-stop location to determine where help is needed.
Before merging with the VCSC in 2019, CVNL operated EVCs out of Marin and Napa Counties. CVNL + VCSC have long histories in disaster preparedness, response, and recovery: volunteers are a valuable resource when they are trained, assigned, and supervised within established emergency management systems. Now as one, a formal contract with the County of Sonoma ensures CVNL + VCSC can work effectively with government and nonprofit agencies to gather and assess community needs on an ongoing basis when a disaster strikes.
On Monday, April 20th, CVNL + VCSC also signed a contract with the County of Sonoma which includes establishing an EVC for the first time, helping the local Community Organizations Active in Disaster (COAD), and creating a warm line that residents can call for assistance and resources during a disaster.
"A coordinated response is critical when a disaster happens," said Elaine Tokolahi, Director of Volunteer Services. "Having a regional presence will help us work with local governments and other agencies to better plan, share information, and manage disaster response systems to maximize the benefits of volunteer involvement."
CVNL + VCSC were activated in Sonoma County and Napa County to operate EVCs. Volunteers are being registered and deployed in person in Sonoma County at the CVNL + VCSC office (153 Stony Cir #100, Santa Rosa, CA 9540). CVNL + VCSC is partnering with the Napa County Community Organizations Active in Disaster (COAD) to help meet the needs of underserved members of the Napa community and is accepting donations at Crosswalk Church Mondays-Fridays, 8:00am-5:00pm (2590 1st St, Napa, CA, 94558). For a list of needed items visit https://volunteer.cvnl.org/ and click on the "COVID-19: Nonprofits Need These Items" button.
The public is encouraged to visit https://cvnl.org/volunteerism/disaster-services/ to learn more information about what is happening in each county.
Call for Volunteers:
Volunteers are urgently needed to help the community respond to challenges related to COVID-19 in Sonoma, Napa, Marin, Solano, and Bay Area counties. Critical volunteer roles include food distribution and packing and delivering supplies. CVNL + VCSC have established a volunteer page specific to addressing ongoing community needs: https://cvnl.org/covid19help.
Donate to Support Disaster Response Efforts:
CVNL + VCSC help oversee and manage physical and monetary donations by distributing them to nonprofit agencies helping individuals directly affected. A fund to support disaster services has been established. Visit cvnl.org/donate and select "Support COVID-19 Relief Activities."
Support for Nonprofits:
Nonprofits who have disaster-related volunteer opportunities can post on CVNL + VCSC's Volunteer Portal for free: https://volunteer.cvnl.org. If you need support with your volunteer postings or have questions, please email volunteering@cvnl.org.
CVNL + VCSC is supporting agencies with a comprehensive resource page which can be accessed at https://cvnl.org/covid-landing-page/. Resources include access to a "Stronger Together" webinar series, designed to equip and support leaders during this health crisis, and curated information relevant to the needs of nonprofits, including volunteer management tips, advice for boards of directors, and ways we can advocate for the sector.
"Our greatest strength in facing this challenging time lies in coming together even when we are physically isolated," said Linda Jacobs, CEO. "By working together, we will be better able to face the tumultuous weeks and months ahead."
CVNL + VCSC has been a leader in disaster preparedness, response, and recovery work for nearly 30 years. Our hearts go out to everyone affected this pandemic. Along with our partners, we are dedicated to helping coordinate volunteers and to getting funds quickly and directly dispersed to meet community needs.
# # #
About CVNL and VCSC: Center for Volunteer & Nonprofit Leadership (CVNL) and Volunteer Center of Sonoma County (VCSC) joined forces on July 10, 2019 to better meet the growing needs of nonprofits in Northern California. For over 50 years, CVNL and VCSC have advanced nonprofits and volunteerism by strengthening leadership, encouraging innovation, and empowering individuals in their communities. Passion alone isn't enough when it comes to creating strong nonprofits. That's why we work with aspiring and established leaders every day to help them build the skills and connections that can take their impact to the next level. Together we offer comprehensive programs that support nonprofits and volunteers including training, executive search, customized consulting solutions, volunteer matching, and corporate engagement. Heart of Marin™ and Heart of Napa™ events support nonprofits of every size and mission through recognition and cash awards. Other programs and services include the Sonoma Human Race, Secret Santa, Court Referral Program, and Volunteer Wheels. We provide disaster preparedness training and serve as an Emergency Volunteer Center (EVC), overseeing spontaneous volunteers and donations for Napa, Marin, and Sonoma Counties in the aftermath of a disaster. We believe that with confident and prepared leaders, our nonprofits will be better equipped to create healthy, happy communities. Visit www.cvnl.org to discover more.