CVNL Press Release: Nominations for 1st Annual Heart of Napa Awards Exceed Expectations
FOR IMMEDIATE RELEASE
January 27, 2016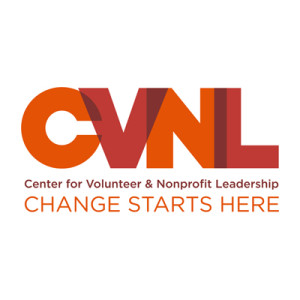 Media Contacts:
Linda Davis
CEO
415.479.5710 x300
ldavis@cvnl.org
or
Peter Rodgers
Director of Marketing & Communications
415.713.0235
prodgers@cvnl.org
Nominations for 1st Anual Heart of Napa Awards Exceed Expectations
Dozens of nonprofits stepped up to recognize the work being done by leaders, volunteers, and businesses
NAPA, CA — Center for Volunteer & Nonprofit Leadership (CVNL) received a total of 88 nominations for the 1st Anual Heart of Napa™ Awards, to be held on February 23, 2016, 11:00 a.m. to 1:30 p.m., at the Napa Valley Marriott Hotel & Spa. The community recognition event will give $20,000 to outstanding Napa County nonprofits and the committed individuals who serve them."We're elated to see the variety of nonprofits and leaders nominated who represent many vital causes." said Linda Davis, CEO of CVNL. "We appreciate the time and care taken by nominators who shared the stories of nominees — their impact, and the important work being done to make a difference in the community."
Produced by CVNL and presenting sponsor the Peter A. and Vernice H. Gasser Foundation, the Heart of Napa Awards recognize outstanding achievement in the following categories: Volunteer of the Year, Excellence in Board Leadership, Excellence in Leadership, Achievement in Nonprofit Excellence, Youth Volunteer of the Year, and Corporate Community Service. All nominees and recipients will be honored at the February 23, 2016 event.
"We are proud to be Presenting Sponsor for this exciting event," said Dona Deweerd, from the Gasser Foundation. "It is important that we acknowledge and celebrate the generosity and spirit of giving that exists in Napa."
In addition to the Gasser Foundation, the Awards are sponsored by Redwood Credit Union (Excellence in Leadership), Kaiser Permanente, Napa Solano (Achievement in Nonprofit Excellence), Syar Foundation (Excellence in Board Leadership and Volunteer of the Year), Bank of Marin (Youth Volunteer of the Year), and PG&E (Corporate Community Service).
"Tickets and tables are selling quickly," said Davis."We highly recommend people purchase their seats in advance so that they can be a part of the celebration.."
To view all nominees, learn more about the event, and to purchase tables or tickets, visit http://cvnl.org/2015heartofnapa/.
About CVNL
Since 1964, the national award-wining Center for Volunteer & Nonprofit Leadership (CVNL) has advanced nonprofits and volunteerism by strengthening leadership, encouraging inovation, and empowering individuals throughout the Bay Area. CVNL knows that passion alone isn't enough when it comes to creating strong nonprofits. CVNL works with aspiring and established leaders every day to help them build the skills and connections that can take their impact to the next level — offering comprehensive programs including education, executive search, consulting, leadership training and recognition. CVNL has a rich history of promoting volunteerism, offering easy-to-access, meaningful opportunities to individuals, families, groups, and businesses. CVNL believes that with confident and prepared leaders, our nonprofits will be better equipped to create healthy, happy communities. CVNL has served the Bay Area continuously for more than 50 years and expanded to Napa County in July 2014.
# # #