CVNL Press Release: My Earth Day Marin, April 22-24
FOR IMMEDIATE RELEASE
April 12, 2016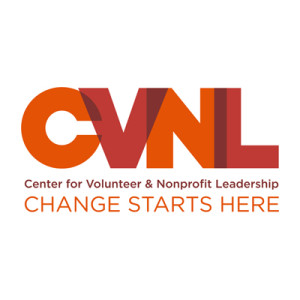 Media Contacts:
Linda Davis
CEO
415.479.5710 x300
ldavis@cvnl.org
or
Peter Rodgers
Director of Marketing & Communications
415.713.0235
prodgers@cvnl.org
My Earth Day Marin Coalition Celebrates with 12 Opportunities to Volunteer
Seeking community members who care about preserving natural wonders, April 22-24
SAN RAFAEL, CA – Center for Volunteer & Nonprofit Leadership (CVNL) invites people to celebrate Earth Day by supporting one or more projects on April 22, 23 and 24, 2016. The My Earth Day Marin Coalition was founded in 2008 by the Marin County Parks and Open Space District, the City of San Rafael Volunteer Program, the San Rafael Clean Program, CVNL, and the Marin County Stormwater Pollution Prevention Program.
Earth Day is an ideal time to appreciate and actively work to protect our planet. My Earth Day Marin volunteer opportunities are available for individuals, groups, and families who are interested in giving back to preserve nature. In addition to the positive experience volunteers will have at each project, participants will gain a better understanding of, and appreciation for, the incredible land and wildlife of Marin County that benefits people who live in our community.
Projects offer a wide variety of activities including, cleaning litter, removing invasive plants, removing graffiti, and restoring trails watersheds, and other sensitive habitat areas. Community members are encouraged to participate in as many projects as possible to make a difference on Earth Day.
Direct link to My Earth Day Marin opportunities information and signup/registration.
EARTH DAY MARIN PROJECTS INCLUDE:
Indian Valley Organic Farm Workday
Friday, April 22, 2016, 10:00 a.m. – 2:00 p.m.
Please join the Indian Valley Farm Team for spring beautification at the organic farm! Activities will include transplanting, spreading wood chips, plant bed preparation, and staging of plants for their upcoming Spring Plant Sale. All volunteers are welcome!
Clean Up Bay Way Beach
Saturday, April 23, 2016, 9:00 a.m. – 12:00 p.m.
Volunteers are needed to help clean up litter on Bay way Beach, where San Rafael Creek flows into the bay. Help us remove trash from this sensitive area before it gets swept out into the bay and harms marine life.
Clean Up Shoreline Path at Target
Saturday, April 23, 2016, 9:00 a.m. – 12:00 p.m.
Enjoy beautiful views of the bay while cleaning up litter along Starkweather Shoreline Path (SF Bay Trail). Help us protect this area, which includes sensitive bayland habitat that shelters a variety of birds and other wildlife.
Earth Day at Mill Valley multi-use path
Saturday, April 23, 2016, 9:00 a.m. – 12:00 p.m.
Help us clean up litter along the Mill Valley/ Sausalito multiuse path and around Bothin Marsh Preserve. This path is part of the San Francisco Bay Trail and provides recreational and commuting opportunities for thousands of visitors each month.
One Tam Earth Day: Habitat Restoration
Saturday, April 23, 2016, 9:00 a.m. – 12:00 p.m.
Celebrate Earth Day with the Marin Municipal Water District, Marin Stables, and One Tam! We will be removing French broom from the Canyon and Moore Trails and celebrating our success after the project with the world famous 'Jimbo Chili'! RSVP appreciated but not required.
Paddle for Free while You Pick Up Trash!
Saturday, April 23, 9:00 a.m. – 12:00 p.m.
Free Kayak or SUP rental if you pick up trash while you paddle on Earth Day! Located right on the water, 101 Surf Sports is hosting a water-based cleanup of San Rafael Creek and the Bay. Must call ahead to reserve – LIMITED SPACE –
Remove Invasive Plants and Trash on Shoreline Path at Baypoint Village Lagoon
Saturday, April 23, 9:00 a.m. – 12:00 p.m.
Enjoy the beautiful Bay behind us as we work on the lagoon side of the path. Most volunteers will prune back native shrubs and take out invasive plants like broom while others will pick up trash in the same area or along shoreline path.
Spruce Up San Rafael
Saturday, April 23, 9:00 a.m. – 12:00 p.m.
Join the City of San Rafael Volunteer Program to clean up public parks, areas, and trails in San Rafael! Volunteers will be picking up litter, clearing weeds, and doing general upkeep at and around Pickleweed Park & Albert J. Boro Community Center.
Earth Day at Hal Brown Park/Corte Madera Creek
Saturday, April 23, 10:00 a.m. – 1:00 p.m.
Join Marin County Parks' and WildCare staff to clean up and restore valuable habitat at Corte Madera Creek, Creekside Marsh, and Hal Brown Park. A bilingual interpretive naturalist from WildCare will lead an optional family friendly walk along the Corte Madera Bike Path to look at birds and other wildlife.
Beautify the Marin City Garden & Orchard
Saturday, April 23, 2016, 10:30 a.m. – 12:30 p.m.
Build community and promote healthy, sustainable living with Marin City residents at the community garden and orchard. Your support helps Marin City residents enjoy fresh and local food!
Free Create-With-Nature Earth Day Celebration at Stinson Beach
Saturday, April 23, 2016, 11:00 a.m. – 3:00 p.m.
Celebrate Earth Day by creating art on the beach! Join in as community members, professional artists, and passers-by construct sculpture using sand, rocks, shells, seaweed and other beach treasures. Bring a picnic lunch.
Richardson Bay Audubon Center and Sanctuary Workday
Sunday, April 24, 2016, 10:00 a.m. – 2:00 p.m.
Join Richardson Bay Audubon Center and Sanctuary by volunteering on Earth Day. Volunteers will work with removal of plants from the nursery and subsequent planting, as well as French broom and cotoneaster removal.