Press Release: Napa Community Gathers to Celebrate Nonprofit Leaders and Volunteers at 2nd Annual Heart of Napa™ Awards
FOR IMMEDIATE RELEASE
March 27, 2017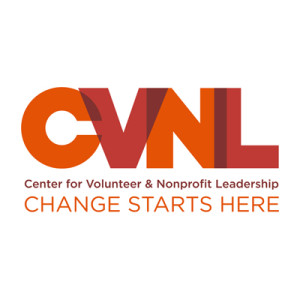 Media Contacts:
Linda Jacobs
CEO
415.479.5710 x300
ljacobs@cvnl.org
or
Katelyn Willoughby-Bagley
Marketing & Communications
415.448.0330
kwilloughby@cvnl.org
Napa Community Gathers to Celebrate Leaders and Volunteers at 2nd Anual Heart of Napa™ Awards
AN AFTERNOON SPENT CELEBRATING THE WORK OF EXTRAORDINARY PEOPLE AND ORGANIZATIONS ON MARCH 16, 2017
NAPA, CA – Nearly 300 nonprofit leaders, volunteers, elected officials and business members filled Chardonay Hall at the Napa Valley Expo for the 2nd Anual Center for Volunteer & Nonprofit Leadership (CVNL) Heart of Napa Awards on March 16, 2017.
CVNL believes it is important to honor the dedicated nonprofit organizations, volunteers, staff, and board members who are providing vital services in our communities.
"Recognizing the people and organizations that serve our community is one of the best ways we can make sure they are thanked for their extraordinary work, and serves as an inspiration for all of us," said Linda Jacobs, CEO of CVNL. "The work of nonprofits is more important than ever. How wonderful to start the year with leaders, volunteers and community stakeholders to energize us to come together as a community for justice, equity and peace for the many worthy causes and voices that need attention. All of us at CVNL thank the people who submitted nominations, and the amazing nominees for their commitment and passion to service — making Napa the vibrant and caring community that it is."  
CVNL's Heart of Napa Awards provided an opportunity to give $22,500 to recipients in six categories. Emmy-award winning co-creator and host of "Open Road" on NBC Bay Area Doug McConell emceed the event.
Staglin Family Vineyard, recipient of the Corporate Community Service Award, has generated more than $800 million in support to charities since 1985, including their main cause, "The Music Festival for Brain Health." The Volunteer of the Year Award was presented to Marilane Bergfelt, Loving Animals Providing Smiles, who has volunteered 900 hours in the past year performing high-quality, safe and effective animal assisted therapy to a variety of client populations in Napa. The Excellence in Board Leadership Award was given to Christopher Barefoot for his vision and energy to fuel events that grow the revenue and visibility of Mentis.
Youth Volunteer of the Year Award recipients included: Nadia Barboza, senior, Vintage High School, whose work with Girls on the Run Napa & Solano empowers young women to use positive self-talk, develop body image awareness and engage in healthy eating habits; Savana Harwood, Junior, New Technology High School, serves as ambassador, discussion leader, creative team member and journalist for Give Us the Floor; Gilian Meyers, Junior, Vintage High School, co-created a Teens for Change service club to help the school and community improve the environment through direct action; Blake Hengel, Sophomore, Heritage High School, provided more than 240 hours of volunteer service to Access Adventure by assisting people with mobility challenges in experiencing the healing powers of nature; and Celeste Chase, Junior, Valley Oak High School, worked with  LGBTQ Conection, a youth led initiative mobilizing the community to increase awareness, inclusion, and support of LGBTQ people of all ages and races.
Janet Todd, Executive Director, Girls on the Run Napa & Solano, was awarded the Excellence in Leadership Award for inspiring girls to be joyful, caring, healthy, and confident by combining positive and fun life skills curriculum with experiential activities. The Achievement in Nonprofit Excellence Award was presented to Mentis for providing bi-lingual, professional mental health services throughout Napa County to people of every age, stage and income level and for equipping residents with the tools they need to live emotionally healthy, stable lives. 
All recipients were presented with beautiful glass sculptures handmade by Latchezar Boyadjiev of LB Glass Studios, and certificates of recognition from the US Senate, US Congress, State Assembly, and Napa County Board of Supervisors.
  
"The success of this event has ensured the Heart of Napa awards will grow as a pillar of recognition in our community" said Molly Schmidt, Community Engagement Coordinator at CVNL. "Thank you to everyone who nominated and congratulations to all nominees — your stories of courage, hope, and dedication inspire us."
The Awards were sponsored and presented by Kaiser Permanente, Napa Solano (Achievement in Nonprofit Excellence); Redwood Credit Union (Excellence in Leadership); Syar Foundation (Volunteer of the Year); Pacific Gas and Electric Company (Corporate Community Service); Bank of Marin (Youth Volunteer of the Year); The Doctors Company (Excellence in Board Leadership).
 
For more information please call us at 415.479.5710.