CVNL Press Release: Napa County Leaders Complete 5 Day Training in May
FOR IMMEDIATE RELEASE
May 20, 2016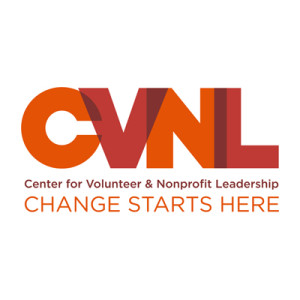 Media Contacts:
Linda Davis
CEO
415.479.5710 x300
ldavis@cvnl.org
or
Peter Rodgers
Director of Marketing & Communications
415.713.0235
prodgers@cvnl.org
Spotlight on Nonprofits: Napa County Leaders Complete Five Day Training
Why professional development in the field is critical to nonprofit success
NAPA, CA — This May, seven leaders from nonprofit agencies representing diverse issue areas gathered to complete an intensive leadership program in Napa County called the Emerging Leaders Program (ELP). Developed by Center for Volunteer & Nonprofit Leadership (CVNL), the cohort-style program aims to empower current and future nonprofit leaders by equipping them with the skills to tackle core issues affecting nonprofits.
"From running effective boards, to fundraising, to learning how to stay in compliance, the program covers the fundamental areas all nonprofit leaders should be well-versed and confident in," said Katelyn Willoughby-Bagley, Leadership Programs Manager at CVNL. "Our vision is to support a continuous stream of people who are better-equipped to be nonprofit leaders — and help assure vital causes have the knowledgeable talent they need to succeed."
Professional development is just as important for nonprofits as it is for corporations, but often harder to prioritize due to resource constraints. "You have a million demands on your time, countless people to keep happy, ambitious (if not impossible) goals to achieve, and few resources with which to achieve them," said one recent program graduate. "Being an Executive Director can be overwhelming."
But it doesn't have to be that way. With 53 years' experience working one-on-one with nonprofits of all different shapes and sizes, CVNL believes that when nonprofit leaders have expert support, and someone to share their challenges and concerns with, the weight of running a nonprofit dramatically lifts. In addition to developing the soft and hard skills of nonprofit leaders, the Emerging Leaders Program helps connect leaders to each other so that they can strategize solutions, brainstorm new approaches, and hear about alternative options. "Leadership is often an isolating and lonely endeavor. Nonprofit leaders have a great deal of successes and ongoing challenges to share with one another. Most people who complete ELP emerge with greater confidence, inspiration and energy around their roles," said Willoughby-Bagley.
"I feel like I have a lifeline now," said one graduate. "What made the program unique was that all of the needs of nonprofits were thoughtfully considered and that we were given ample time to work with each other to problem-solve and share stories. I will stay connected to my cohort for years to come."
Graduate organizations from the spring 2016 program included Jameson Animal Rescue Ranch, United Cerebral Palsy, Children's Network, Healthy Cooking with Kids, Inc., Fair Housing Napa Valley, Robert Ferguson Observatory, and Molly's Angels. "The program also goes a long way in building necessary skills," said another participant. She describes the freedom that comes from admitting when you simply don't know how to do something. That moment of honesty can lead to transformation, as she says, "I think those words are liberating… they make your shoulders drop with relief. Once you finally own up to what you don't know, then you can begin to have honest interactions with the people around you."
For more information about the Emerging Leaders Program, click here or contact Katelyn Willoughby-Bagley at kwilloughby@cvnl.org. The fall program is now accepting applications.
FALL DATES:
Tuesday, October 18, Wednesday, October 19, and Thursday, October 20; the cohort comes back together to complete the program on Wednesday, November 9 and Thursday, November 10. All participants commit to five days; all days are from 9:00 a.m. to 5:00 p.m.

About ELP
Our communities, and the nonprofits that serve them, are constantly evolving — and so are their leaders' needs for skills and information. CVNL's Emerging Leaders Program addresses the core competencies needed to effectively manage organizations and complex programs, as well as the leadership skills one needs to be successful within our quickly changing sector. Ultimately, our vision is to create a continuous pipeline of future nonprofit leaders that are strong, smart, and motivated.
About CVNL
Since 1964, the national award-wining Center for Volunteer & Nonprofit Leadership (CVNL) has advanced nonprofits and volunteerism by strengthening leadership, encouraging inovation, and empowering individuals throughout the Bay Area. CVNL knows that passion alone isn't enough when it comes to creating strong nonprofits. CVNL works with aspiring and established leaders every day to help them build the skills and connections that can take their impact to the next level — offering comprehensive programs including education, executive search, consulting, leadership training and recognition. CVNL has a rich history of promoting volunteerism, offering easy-to-access, meaningful opportunities to individuals, families, groups, and businesses. CVNL believes that with confident and prepared leaders, our nonprofits will be better equipped to create healthy, happy communities. CVNL has served the Bay Area continuously for more than 50 years and expanded to Napa County in July 2014.
# # #