CVNL Press Release: Service Enterprise Initiative (SEI) application deadline extended to July 14
FOR IMMEDIATE RELEASE
June 29, 2016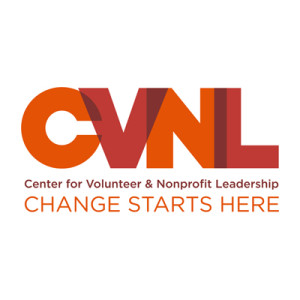 Media Contacts:
Linda Davis
CEO
415.479.5710 x300
ldavis@cvnl.org
or
Peter Rodgers
Director of Marketing & Communications
415.713.0235
prodgers@cvnl.org
Service Enterprise Initiative (SEI) Application Deadline Extended to July 14, 2016
Volunteer Management opportunity empowers nonprofits in Sacramento
SAN RAFAEL, CA — Center for Volunteer & Nonprofit Leadership (CVNL) announced that applications are being accepted for its Service Enterprise Initiative (SEI) opportunity through Thursday, July 14, 2016. The upcoming program is open to nonprofits in Sacramento or Marin counties. The first of five trainings happens on July 27th. The final session is on September 28th.
SEI offers service and research-based volunteer management strategies to transform California nonprofits into certified Service Enterprises. SEI is not solely volunteer management training, but a comprehensive organizational realignment that empowers nonprofits to more efficiently engage volunteers and effectively address community needs. Participants in CVNL's SEI program have access to an organizational readiness assessment, as well as training and consulting leading to certification as Service Enterprises.
A Service Enterprise is an organization that makes volunteers central to its operations by leveraging their skills across all levels of its work. Research shows that organizations that are volunteer-centric develop stronger leadership capabilities, are more adaptable, sustainable, secure better resources to do their work, and are able to carry out their missions more effectively when they become certified.
SEI Sacramento/Marin Training Dates
Wednesday, July 27 – Orientation
Wednesday, August 17 – Laying the Foundation
Wednesday, August 24 – Building Support
Wednesday, September 7 – Creating Sustainability
Wednesday, September 28 – Moving to Success
To apply for the upcoming SEI cohort, contact Anton Timms, Director of Volunteer Services, at 415.448.0340 or atimms@cvnl.org.
More information about CVNL's SEI offering
Read a story on cvnl.org about the upcoming SEI opportunity
About SEI: In 2013, Points of Light began working with CaliforniaVolunteers to launch a nation-wide SEI and certification process. With the support from CaliforniaVolunteers and the Corporation for National and Community Service, over 250 nonprofits nation-wide will have participated in the initiative. As a part of the original design team, CVNL is now helping lead the effort by providing assessment, training, and consulting to nonprofits to help them implement strong volunteer management models. To date, CVNL has supported more than 50 Bay Area agencies in achieving their Service Enterprise certification.
About CVNL: Since 1964, the national award-wining Center for Volunteer & Nonprofit Leadership (CVNL) has advanced nonprofits and volunteerism by strengthening leadership, encouraging inovation, and empowering individuals throughout the Bay Area. CVNL knows that passion alone isn't enough when it comes to creating strong nonprofits. CVNL works with aspiring and established leaders every day to help them build the skills and connections that can take their impact to the next level — offering comprehensive programs including education, executive search, consulting, leadership training and recognition. CVNL has a rich history of promoting volunteerism, offering easy-to-access, meaningful opportunities to individuals, families, groups, and businesses. CVNL believes that with confident and prepared leaders, our nonprofits will be better equipped to create healthy, happy communities. CVNL has served the Bay Area continuously for more than 50 years and has offices in San Rafael and Napa.
# # #