CVNL Press Release: Seven December Holiday Gifts of Love volunteer opportunities to give back
FOR IMMEDIATE RELEASE
December 9, 2015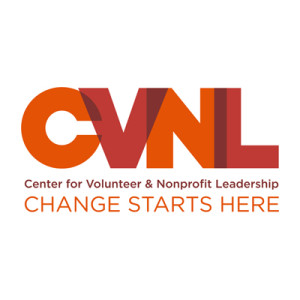 Media Contacts:
Linda Davis
CEO
415.479.5710 x300
ldavis@cvnl.org
or
Peter Rodgers
Director of Marketing & Communications
415.713.0235
prodgers@cvnl.org
Giving Back is Easy with Holiday Gifts of Love in Marin
Seven projects offer volunteer opportunities to spread holiday cheer throughout December
SAN RAFAEL, CA — Center for Volunteer & Nonprofit Leadership (CVNL) invites people to participate in this year's Holiday Gifts of Love program. Holiday Gifts of Love is a great way for individuals and families to make new friends, connect with local nonprofit organizations, and make a big difference in the lives of others during the holiday season. CVNL partners with local nonprofits to offer a wide array of easy-to-access community service projects throughout December.
Holiday Gifts of Love offers volunteer opportunities for individuals, groups, and families who are interested in projects that can be done on weekday afternoons, evenings, or weekends. This is also an excellent opportunity for youth who want to volunteer during their school holidays and those wanting to work together with friends or families. These "done-in-a-day" projects require no prior training or long-term commitment.
Volunteers can choose from a wide variety of projects including preparing and serving holiday meals, donating food, clothing or requested gifts, helping to build homes, and decorating or wrapping presents. Families, groups, service organizations, religious congregations, businesses, school groups and community members are all encouraged to take part.
Direct link to Holiday Gifts of Love opportunities information and signup/registration.
SEVEN HOLIDAY GIFTS OF LOVE PROJECTS:
Make Christmas Food & Gift Packages with Salvation Army
Tuesday, December 15, 2015, 3:00 p.m. – 6:00 p.m.
Everyone deserves a Christmas meal. Volunteer with CVNL and Salvation Army to help pack Christmas food into boxes that will be distributed to families in need.
Build the Greatest Gift: A Home for the Holidays
Thursday & Friday, December 17-18, 2015, 8:15 a.m. – 4:15 p.m.
Volunteer with Habitat for Humanity Greater San Francisco at the Novato construction site for one day. Help make the dream of home ownership a reality for 10 families in Marin County. No experience or tools are required.
Bake Holiday Cookies for People with Disabilities
Thursday & Friday, December 17-18, 2015, 12:00 p.m. – 4:30 p.m.
Drop off home-baked holiday cookies to Casa Allegra Community Services for people with disabilities. Cookies will be distributed to people who have disabilities and shared with their support staff. Some live in small group homes, others in apartments or homes in the community. Help bring joy into their lives during the holiday season.
Distribute Christmas Food & Toys with Salvation Army
Friday, December 18, 2015, 8:00 a.m. – 12:30 p.m.
Volunteer with CVNL and Salvation Army to help distribute Christmas food boxes and toys to families in need this holiday season.
Bring Christmas Spirit to the Free Dining Room at St. Vincent de Paul
Saturday, December 19, 2015, 2:00 p.m. – 4:00 p.m.
Share your artistic talents by creating holiday decorations and using them to decorate the Free Dining Room at St. Vincent de Paul Society. Art supplies and decorations will be provided.
Bring Joy to Our Often Forgotten Neighbors
Saturday & Sunday, December 19 – 20, 2015, 10:00 a.m. – 5:00 p.m.
Join CVNL on this San Quentin survey project. Over the last few months CVNL has worked with California Volunteers as part of the Governor's Office of Planing and Research to collect survey data in order to improve volunteerism inside the state prison system. This opportunity gives volunteers hands-on experience working with data entry with a small state office. Shifts are three hours per day. Training and supervision provided.
Experienced Gift Wrappers (6 shifts available)
Sunday, December 20, 2015, 3:00 p.m. – 6:00 p.m.
Tuesday, December 22, 2015, 4:00 p.m. – 7:00 p.m.
Wednesday, December 23, 2015, 9:45 a.m. – 1:00 p.m. or 4:00 p.m. – 7:00 p.m.
Thursday, December 24, 2015, 9:00 a.m. – 12:00 p.m. or 12:00 p.m. – 3:00 p.m.
Join a group of 5 or 6 volunteers for a 3-hour shift from December 20th through December 24th. Wrap presents for Northgate Mall Patrons. Everything you need will be provided. The money raised from this project will benefit Image for Success and its programs services — a volunteer, nonprofit that provides wardrobes to men, women, and children, transitioning to better life.
About CVNL
Since 1964, the national award-wining Center for Volunteer & Nonprofit Leadership (CVNL) has advanced nonprofits and volunteerism by strengthening leadership, encouraging inovation, and empowering individuals throughout the Bay Area. CVNL knows that passion alone isn't enough when it comes to creating strong nonprofits. CVNL works with aspiring and established leaders every day to help them build the skills and connections that can take their impact to the next level — offering comprehensive programs including education, executive search, consulting, leadership training and recognition. CVNL has a rich history of promoting volunteerism, offering easy-to-access, meaningful opportunities to individuals, families, groups, and businesses. CVNL believes that with confident and prepared leaders, our nonprofits will be better equipped to create healthy, happy communities. CVNL has served the Bay Area continuously for more than 50 years and expanded to Napa County in July 2014.
# # #