Calling all runners — want a 5K timed challenge? #bayareahumanrace!
Join the community in this year's 2016 Bay Area Human Race™ on Saturday, May 7, a mostly flat, timed 5K loop that winds its way around the Marin Center Fairgrounds and Lagoon Park. You'll be alongside other smiling runers (at full speed) and jovial walkers (walking, strolling, or walking with their dog).
Whichever category you choose, rest assured all ages and all abilities are welcome and you'll be grinning ear to ear with fun on-course extras including 5 local musicians along the race course, a kids zone with jumpy houses and kids run, pancake breakfast, nonprofit fair in our Community Village with tons of activities, free refreshments and provided coffee by Red Whale Coffee.
Did you see the 8 video tutorials — we walk you through how easy it is to register for the Bay Area Human Race.
Event Schedule
7:00 a.m. – Registration & Community Village Open
8:30 a.m. – 5K timed Run, Walk, or Dog Walk Starts
9:00 a.m. – Kids Races Start
9:30 a.m. – Awards Ceremony (main stage)
11:00 a.m. – Closing, see you next year!
Location
Saturday, May 7, 2016
Marin Center Fairgrounds and Lagoon Park
10 Avenue of the Flags, San Rafael, CA 94903
Parking
Parking is available on-site at the Marin Center Fairgrounds and across the street in the overflow dirt parking lot. No parking on the lagoon side of Civic Center Drive on the day of the race. Parking attendant volunteers from the Las Gallinas Lions Club will help direct you to the nearest parking spot.
Bib & t-shirt pick up
Save time on race morning! Pick up pre-registration race bib & t-shirt Thursday, May 5th, & Friday, May 6th, at CVNL from 10 a.m. – 4 p.m. (65 Mitchell Blvd., Suite 101, San Rafael, CA 94903) directions to CVNL here.
FUN-raising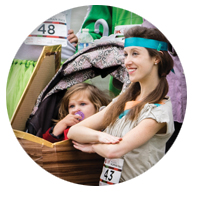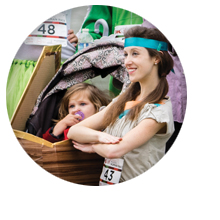 Support your favorite nonprofit. 62 teams are fundraising for vital causes, from Marin, to Napa and San Francisco! Every team is one click away from the fundraising Human Race page. Happy fundraising for the #bayareahumanrace. Check out how the nonprofits, schools and community groups are fundraising!


Volunteer for the largest collaborative fundraising event
It takes a village to make the Bay Area Human Race run smoothly. We are looking for over 100 volunteers to help us with many race related activities. We need volunteers on the two days prior to the event and of course, on race day.
Distribute bibs and t-shirts
Register runers
Manage water and refreshment stations
Lead the children's races
Set-up, break-down and more!
Sign up here to volunteer for the 2016 Bay Area Human Race
Community Village — reserve a booth now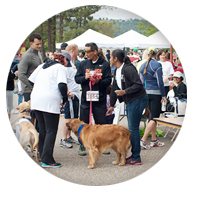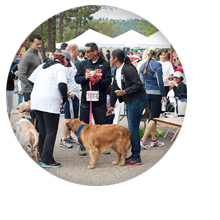 Do you want to increase your visibility and spread your message to 3,000 people? If you answered yes, reserve a booth at the Community Village in this year's Bay Area Human Race. Highlights of the Community Village include local musicians, pancake breakfast, vendors and booth activities for all ages. One nonprofit is featuring a public participation art project. How cool is that?!
Sponsors — The Community thanks you. We thank you.
This event would not be possible without the generous support of our sponsors. Over the past thirty three years, the Bay Area Human Race has given back over 7.5 million dollars for nearly 2,000 local nonprofits. THANK YOU!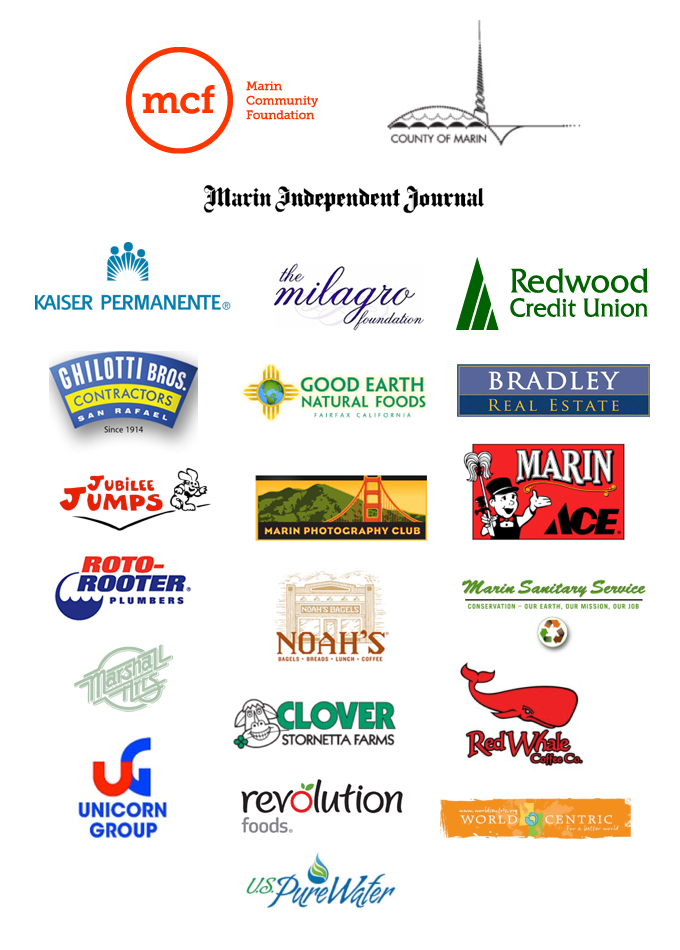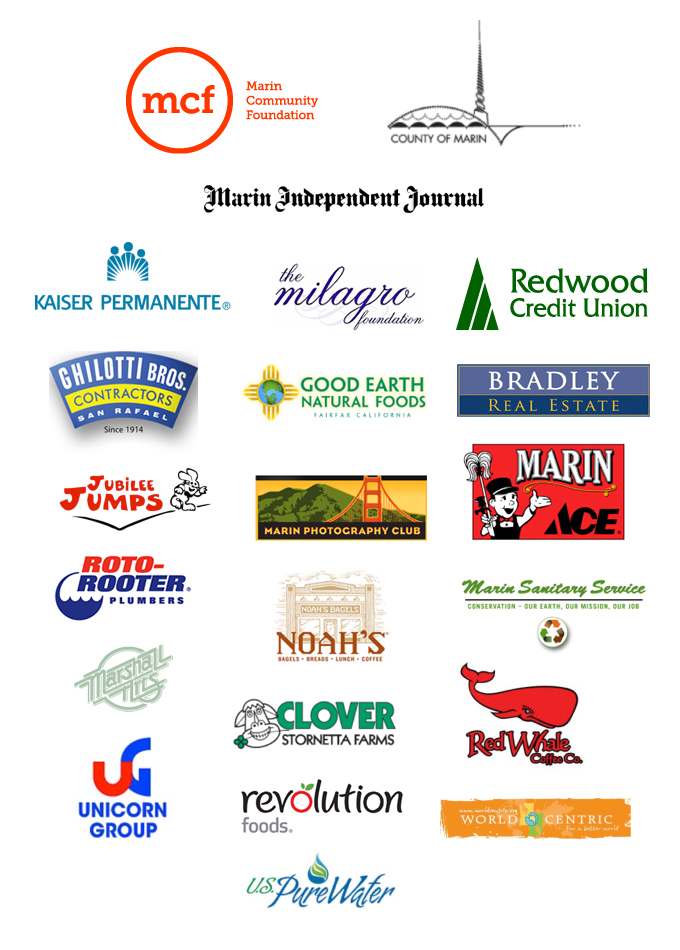 Want to get pumped up? Check out the Media coverage
Read CVNL Press Release: Bay Area Human Race, 60+ teams, 500+ participants, early bird deadline 4/21
Read CVNL Press Release: 34th Bay Area Human Race Off to a Fast Start