Current Executive Searches
CVNL is managing several active searches at this time. Discover more about the open positions and view/download job description PDFs below.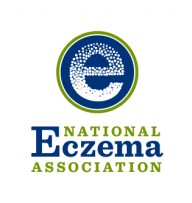 The National Eczema Association is seeking an experienced Director of Development who will be committed to its mission and support the CEO and the Board to advance this national organization to the next level.
Founded in 1988, the National Eczema Association (NEA) is dedicated to improving the health and quality of life for individuals with eczema through research, support, and education. NEA is a 501(c)3 nonprofit organization governed by a Board of Directors and guided by a Scientific Advisory Committee comprised of top U.S. medical professionals in the field. NEA conducts a variety of programs to achieve its mission, including patient conferences, fundraising walks, Eczema Awareness Month, nationwide support groups, print and online communications, research grant program and a variety of advocacy initiatives. 
Reporting to the Chief Executive Officer, the primary responsibility of the Director of Development will be to establish and implement the infrastructure needed to grow the organization's individual donor base through the solicitation of major gifts, general donations, grants, special events, and foundation support. The Director of Development will implement the 2017 Development Plan, as well as create a sustainable Development Plan to span the next 3-5 years, including the execution of a 30-year anniversary gala and/or events in 2018. This position is responsible for all individual fundraising and development activities, including cultivation strategy and event management.

Diabetes Youth Families is seeking an experienced Director of Development (DOD) who will be committed to its mission and support the Executive Director and Board to advance the organization to the next level.

DYF is a mission-driven organization dedicated to improving the lives of children, teens and families affected by type-1 diabetes. Founded in 1938, the organization is a leader in helping children and their families gain confidence and mastery in managing diabetes through weekend and week-long camps and educational programs that serve more than 2,000 individuals annually. DYF believes that every child with T1D, and their family members, should have the benefit of our lifesaving programs and works year round to raise the necessary funds to meet the demand for our services.
The Director of Development is responsible for all of DYF's fundraising programs. The organization currently raises $1.2 annually, and significant growth in these programs is planned. The Director of Development oversees the Major Donor, direct mail, and Foundation and Corporate Giving Programs. The Director of Development is also responsible for all aspects of the Annual Gala including sponsorship, auction procurement, ticket sales, and and committee recruitment. The DOD supervises one Development Coordinator and supports the Executive Director in developing organization-wide initiatives that support fundraising, including board and volunteer recruitment, communications and program development. He/she may manage outside contractors including a contract grant writer and event planner. He/she is a member of the senior team.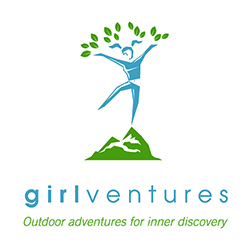 GirlVentures is seeking a dynamic, passionate, and forward-thinking Executive Director who will strengthen and scale their successful nonprofit. With a mission to empower adolescent girls to develop and express their strength, GirlVentures combines outdoor adventure with social emotional learning for girls, at a time in their lives when they need support the most.
GirlVentures was founded by two Bay Area women who met at the Harvard School of Education and studied the transition from childhood to adolescence among girls. They found that girls faced multiple emotional, physical and social challenges and that underserved girls from urban, low-income communities need extra support and mentorship to foster the self-confidence, perseverance, and sense of community needed for academic, social and career success. They found that outdoor education, single-gender outdoor education in particular, fosters the positive qualities that girls need in order to face the challenges posed by the transitions of their teenage years. 

Reporting to the Board of Directors, the Executive Director (ED) will be deeply committed to GirlVentures mission. The Executive Director will collaborate with the GirlVentures Board to update and implement a strategic plan, and will formulate practical and achievable steps designed for organizational sustainability and growth.
As the executive leader of GirlVentures in the extended community, the ED will actively cultivate mission compliant collaborations while enhancing relationships with all stakeholders, including foundations, individual donors, business and educational leaders, and others. Working closely with the Board, the ED will maximize opportunities for diverse sources of revenue including, but not limited to donor cultivation, grants, and planned giving programs, etc.
The Executive Director will demonstrate a passion for learning, as well as the capacity to be a respected and articulate spokesperson in the community.