Heart of Marin Awards & Heart of Napa Awards
Where volunteers, nonprofits, and leaders shine.
28th Annual Heart of Marin
Nominations Are Now Open!
This year we have faced, and overcome, many obstacles as a community. It is so important, especially now, to recognize the hard work done by nonprofits, their leaders, and volunteers.
Deadline to submit: Friday, November 13th,
5:00 p.m.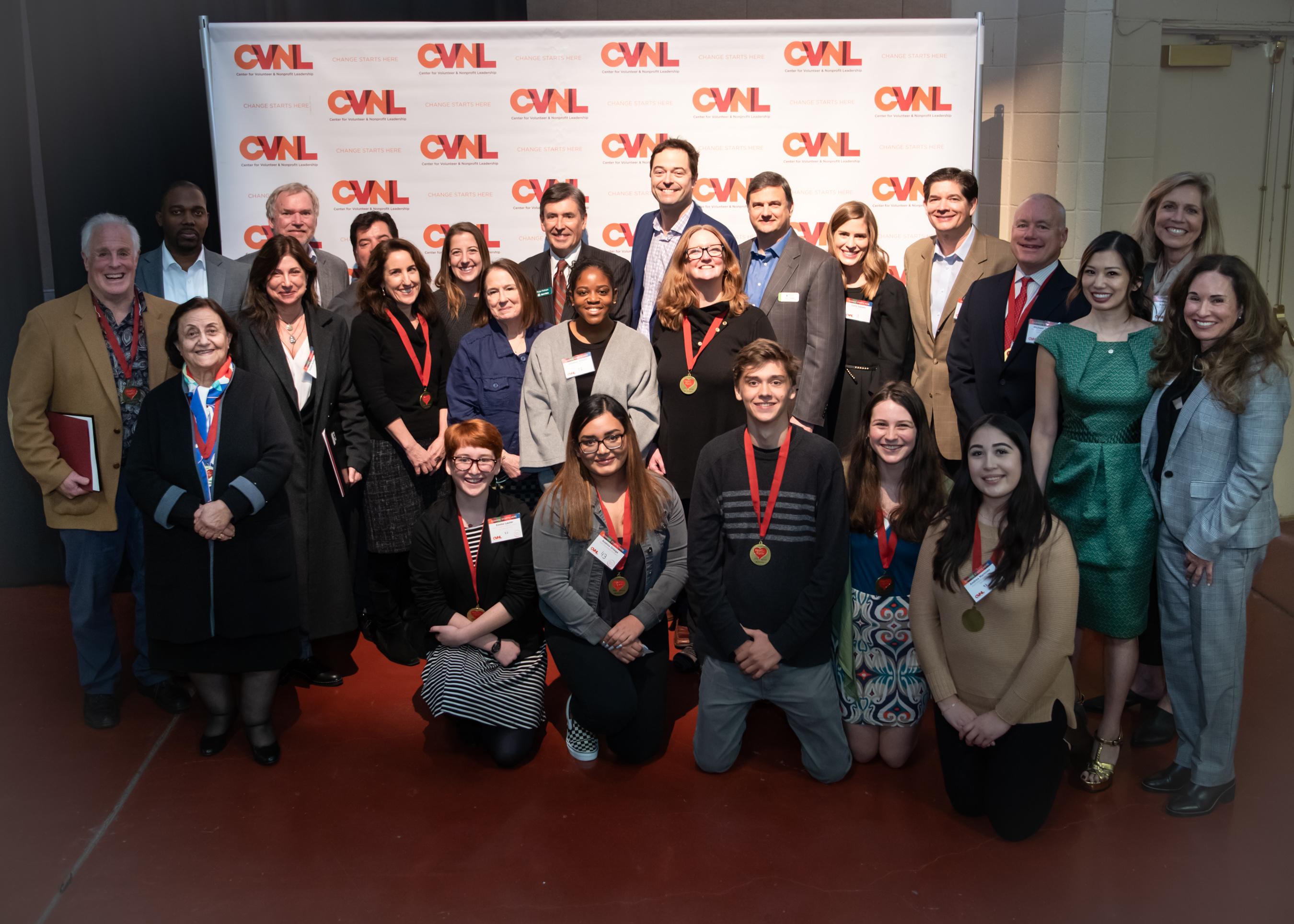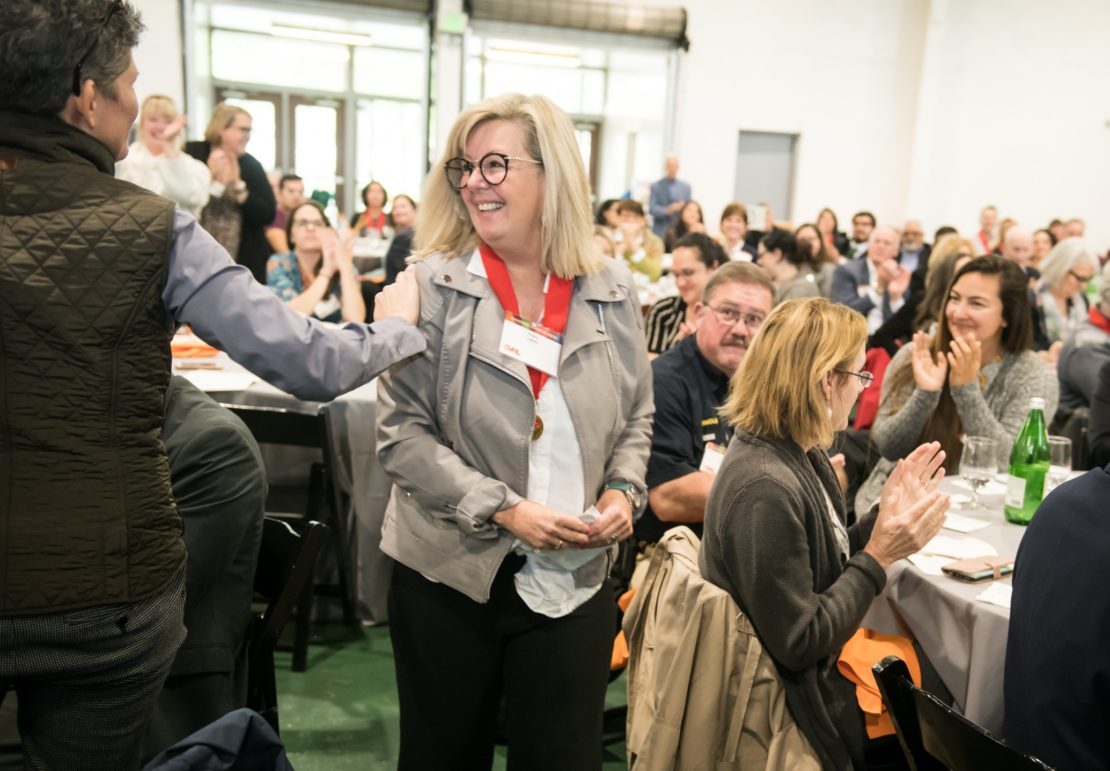 2020/21 Nominations Open in November!
Stay tuned for more details.
Over 130 nonprofit leaders, volunteers, elected officials, and business members logged into the Virtual Heart of Napa Awards on July 23.
In its 28th year, CVNL will grant $35,000 back into the Marin nonprofit community. Award categories are listed below:
In its 5th year, CVNL granted $22,500 back into the Napa nonprofit community in honor of leaders in the following award categories:
The Corporate Community Service Award will be presented to a business that has fostered and encouraged volunteerism and philanthropy among its employees.
Adventist Health St. Helena
Clif Family Winery
Kaiser Permanente, Napa-Solano
Redwood Credit Union
St. Joseph Health, Queen of the Valley
Sponsored by: PG&E
The Volunteer of the Year Award and $5,000 for the recipient's nonprofit will be presented to an individual (other than a board member) who has provided exemplary volunteer service to a Napa nonprofit organization.
Susan Andrews, Music in the Vineyards
Arlene Bates, Napa Valley School Garden Network
Terry Butler, Napa Police Department Volunteer Program
Dr. Robert Dunham, Operation Access
Shannon Hattyar, Girls on the Run Napa & Solano
Bruce Johnson, Calistoga Affordable Housing
Joan Lyon, Community Action Napa Valley (CANV)
Karrie Sanderlin, NEWS
Rich Whitall, Napa County COOL School Program
Sponsored by: Syar Foundation
The Excellence in Board Leadership Award and $2,500 for the recipient's nonprofit will be presented to an exceptional volunteer member of a Napa nonprofit board of directors.
Maira Ayala, OLE Health
Mary Ellen Hester, Calistoga Affordable Housing
Chuck McMinn, Rail Arts District Napa (RAD Napa)
Sandra Re Sims, Aldea Children and Family Services
Hilary Zunin, Napa Valley CanDo
Sponsored by: Comerica Bank
Up to five Youth Volunteer of the Year Awards of $1,000 each will be presented to full-time middle or high school students serving a Napa nonprofit in the community, education, or faith environment.
Mariana Diaz, Teens Connect
Averi Dropping, Thirst Project
Talulah Finkelstein, Be Kind Napa
Sophie Heflebower, Cafeteria Kids Theater
Vivian Kammerer, Napa High School
Tully Leonard, Calistoga After Class Enrichment Program
Annika Lindroos, Women's March Napa Valley & Arts Council Napa Valley
Ashley Lopez-Hernandez, ParentsCAN
Alondra Madrigal, NVUSD School Board & Napa Peer Court
Deisy Mendoza, Boys and Girls Clubs of Napa Valley
Makenzie Payne, Teens Connect
Dareydy Rojas, Boys and Girls Clubs of Napa Valley
Luis Tovar, Calistoga After Class Enrichment Program
Sponsored by: Redwood Credit Union
The Excellence in Leadership Award and $5,000 for the recipient's nonprofit will be presented to an executive director who has demonstrated excellence in leadership and whose vision has inspired meaningful and lasting change benefiting the organization and community.
Jennifer Brusstar, The Tug McGraw Foundation
Aimée Guillot & Olivia Cowell, Cafeteria Kids Theater
Larry Kromann, Calistoga Affordable Housing
Erika Lubensky, Community Resources for Children
Jeni Olsen, Teens Connect x2
Celine Regalia, Collabria Care
Pete Shaw, CrossWalk Community Church
Pablo Zatarain, Fair Housing Napa Valley
The Achievement in Nonprofit Excellence Award and $5,000 will be presented to an organization that has demonstrated exemplary service to its constituents.
American Canyon Community and Parks Foundation
Cafeteria Kids Theater
Calistoga Affordable Housing
Collabria Care
Community Action of Napa Valley (CANV)
The Law Enforcement Chaplaincy of Napa County
Loving Animals Providing Smiles (LAPS)
Napa County Animal Shelter and Adoption Center
Napa Farmers Market
Operation Access
Share the Care Napa Valley
Teens Connect
ZERO Prostate Cancer
Sponsored by: Kaiser Permanente, Napa-Solano
Thank you Presenting Sponsor
At Bank of Marin, they serve Bay Area businesses and the people who run them, providing insight, guidance, and support as part of the legendary service that is our hallmark. Community commitment is one of their core values as they truly believe that strong communities benefit everyone. In the words of their founder, Bill Murray, "If we do good, then everybody does better."
These are applicable for events in both counties. Please complete your nominations online according to these FAQ:
Email Alanna Wendt at: awendt@cvnl.org