Current Executive Searches
CVNL is managing several active searches at this time. Discover more about the open positions and view/download job description PDFs below.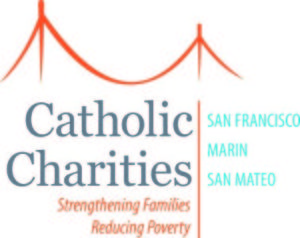 Catholic Charities is seeking an experienced Program Giving Director who will be committed to its mission and oversee the identification, cultivation, solicitation, and stewardship of individuals who will support and donate to specifically identified programs at Catholic Charities.
Catholic Charities, the social services arm of the Catholic Church in the Archdiocese of San Francisco, is seeking an experienced and effective Program Giving Director to have a positive impact on the organization's desire to enhance and grow funding for critical programs at Catholic Charities.
Founded in 1907 to care for the orphans of the San Francisco earthquake, Catholic Charities is an independent non-profit organization that today serves and advocates for the poor, the sick, the distressed, children, youth, families, immigrants and seniors, regardless of race, religion, color, sex, age, physical or mental disability, national origin, sexual orientation, or any other basis covered by local law. Catholic Charities is rooted in faith traditions of charity and justice and all financial contributions directly support its programs in Marin, San Francisco, San Mateo and Sonoma Counties.
Catholic Charities' mission supports families, aging adults and adults with disabilities, and youth through social services and opportunities for healthy growth and development. Providing programs in keeping with its values of respect, compassion and accountability, Catholic Charities touches the lives of over 35,000 individuals annually.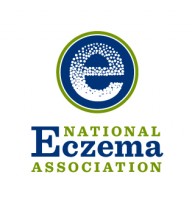 The National Eczema Association is seeking an experienced Director of Development who will be committed to its mission and support the CEO and the Board to advance this national organization to the next level.
Founded in 1988, the National Eczema Association (NEA) is dedicated to improving the health and quality of life for individuals with eczema through research, support, and education. NEA is a 501(c)3 nonprofit organization governed by a Board of Directors and guided by a Scientific Advisory Committee comprised of top U.S. medical professionals in the field. NEA conducts a variety of programs to achieve its mission, including patient conferences, fundraising walks, Eczema Awareness Month, nationwide support groups, print and online communications, research grant program and a variety of advocacy initiatives. 
Reporting to the Chief Executive Officer, the primary responsibility of the Director of Development will be to establish and implement the infrastructure needed to grow the organization's individual donor base through the solicitation of major gifts, general donations, grants, special events, and foundation support. The Director of Development will implement the 2017 Development Plan, as well as create a sustainable Development Plan to span the next 3-5 years, including the execution of a 30-year anniversary gala and/or events in 2018. This position is responsible for all individual fundraising and development activities, including cultivation strategy and event management.