Current Executive Searches
CVNL is managing several active searches at this time. Discover more about the open positions and view/download job description PDFs below.

Fit Kids is seeking an experienced Director of Development who will be committed to advancing its mission to provide structured, physical activity programs to children in underserved communities to build the foundation for a healthy, active life. Fit Kids was founded in 2011 and has partnered with schools, after-school programs and other nonprofits serving youth and families in underserved communities to inspire an early love of sports and fitness that will serve as the foundation for a healthy way of life. In addition to its work in the greater Bay Area, Fit Kids has launched a scalable program outside the Bay Area and is looking forward to national expansion.
Reporting to the Founder/Executive Director, the primary responsibility of the Director of Development will be to establish and implement fundraising strategies to grow Fit Kids' contributed income. The new Director of Development will collaborate with the Executive Director to develop a fundraising plan and strategy incorporating achievable steps that will lead to financial sustainability. He/she will work closely with the Executive Director and the Board of Directors to identify and pursue opportunities to increase and diversify sources of revenue including foundation and corporate support, individual and major donors, annual appeals, special events and board recruitment.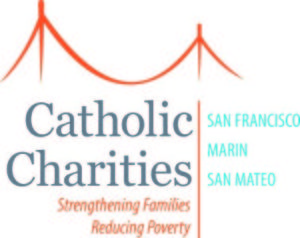 Catholic Charities is seeking an experienced Program Giving Director who will be committed to its mission and oversee the identification, cultivation, solicitation, and stewardship of individuals who will support and donate to specifically identified programs at Catholic Charities. Catholic Charities, the social services arm of the Catholic Church in the Archdiocese of San Francisco, is seeking an experienced and effective Program Giving Director to have a positive impact on the organization's desire to enhance and grow funding for critical programs at Catholic Charities.
Founded in 1907 to care for the orphans of the San Francisco earthquake, Catholic Charities is an independent non-profit organization that today serves and advocates for the poor, the sick, the distressed, children, youth, families, immigrants and seniors, regardless of race, religion, color, sex, age, physical or mental disability, national origin, sexual orientation, or any other basis covered by local law. Catholic Charities is rooted in faith traditions of charity and justice and all financial contributions directly support its programs in Marin, San Francisco, San Mateo and Sonoma Counties.
Catholic Charities' mission supports families, aging adults and adults with disabilities, and youth through social services and opportunities for healthy growth and development. Providing programs in keeping with its values of respect, compassion and accountability, Catholic Charities touches the lives of over 35,000 individuals annually.