Heart of SONOMA COUNTY AWARDS
Where volunteers, nonprofits, and leaders shine.
Thank you to everyone who celebrated with us on Thursday, June 24th, from 11:00 a.m. – 1:00 p.m.
With contributions of their time, talent, and resources, the individuals and organizations nominated for the Heart of Sonoma Awards demonstrate that Sonoma County is a community of great leaders that do the right thing! #heartofsonomacounty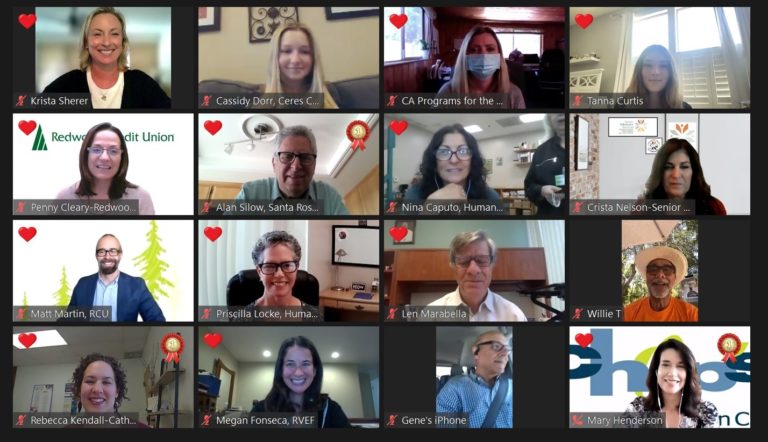 Congrats to all of our 2020 award recipients! 
Congrats to all of our 2020 nominees! 
Please complete your nominations online according to these FAQ's:
We're excited to bring this recognition event to our Sonoma County community!
Thank you to our Presenting Sponsor!
Comerica Incorporated is a financial services company headquartered in Dallas, Texas, strategically aligned into three major business segments: the Business Bank, the Retail Bank, and Wealth Management. Discover more by visiting https://www.comerica.com/.
We are currently seeking Award Sponsors for next year's event.
Click here to download our Award Sponsor package, or contact Dawn: dbell@cvnl.org. 
We are offering the event for free this year, so donations are welcome and appreciated. You can text-to-donate or click below to donate online. Thank you for your support!
Text "CVNL" to 930-212-3456 to donate now.