Excellence in Leadership Program (ELP)
Fostering excellence in leadership to create stronger, more sustainable Bay Area nonprofits.
Excellence in Leadership Program
The Excellence in Leadership Program (ELP) is a focused, immersive program with over 30 hours of teaching and coaching from expert faculty and nonprofit professionals.
Earn a Certificate of Completion in Excellence in Leadership!
2023 Schedule: September 12 – November 14.
Ten half-day sessions, 9am – 12pm. Via Zoom.
Excellence in Leadership Program (ELP) has two main goals:
Develop strong personal leadership and problem-solving skills
Apply these skills to the major nonprofit responsibilities and functions
The program is designed to guide participants through a logical and expert learning path. At the end of each day we share implementable tools and practical skills to apply immediately. Participants develop executive skills and a much deeper understanding of their executive responsibilities.
Who should apply? This program is designed for nonprofit leaders at the Executive Director and Senior Manager levels. Ideal candidates lead teams or manage individual contributors and are responsible for the overall health of the organization or a major function of the organization.
CVNL is pleased to offer partial scholarships to Black, Indigenous, People of Color, and under-represented individuals who are nonprofit staff or volunteers serving in Marin, Napa, Sonoma, and Solano Counties.
These scholarships are made available by generous grants from the Peter A., and Vernice H. Gasser Foundation, the Community Foundation of Sonoma County, the Solano Community Foundation, Marin Community Foundation, and U.S. Bank. For more information on scholarships, please contact us at
learning@cvnl.org
.
View the Info Session for the Excellence in Leadership Program
Our faculty members are experienced and working professionals, who combine strong theoretical frameworks and real-life industry knowledge.
"I recommend ELP for anyone looking to become a stronger leader, no matter where they are in their career. ELP provides a strong foundation for anyone looking to learn the basics of leading or managing others in the nonprofit sector, while concentrating on the fundamentals needed to have a successful nonprofit."
"I would recommend ELP because it lets you understand that your voice or opinion matters."
"It was a 'very meet you where you are' in leadership training. It was a very safe place to learn and share. It took down the walls of insecurities. It was nice to hear from others in the nonprofit field like us that had so much knowledge and it really helped ignite the passion."
"ELP was a well-rounded perspective on organizational leadership that provided information and best practices from seasoned practitioners."
"Any management or supervisor role would benefit from this program."
"The program gives an excellent overview of all of the key aspects of nonprofit leadership and would be extremely useful to someone who was new to the nonprofit sector or who was interested in a leadership role."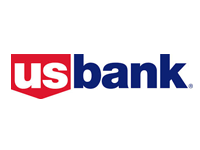 If you have any questions about the ELP or other CVNL training opportunities, contact:
Tom Hayashi at thayashi@cvnl.org
Cancellation policy: If plans change and you are no longer able to attend, we will transfer your enrollment and payment to the next program cycle. Funds must be applied and used within a 6 (six) month period. We do not offer refunds.