The 2021 Sonoma County Human Race has been canceled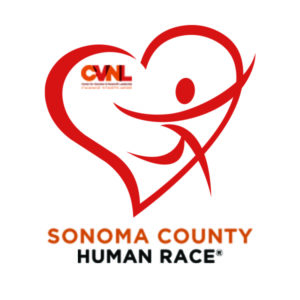 The Sonoma County Human Race was forced to cancel its in-person event last May due to overwhelming health concerns brought about by the global pandemic. Since that time, we have been staying informed about changes in public events, virtual fundraising, and all forms of event programing in the hope that the 2021 event would be the biggest and best in its 40-year history.
Due to our continued concern for the health and safety of our local nonprofits, employees, and the community at large, we have made the difficult decision not to hold the Sonoma County Human Race in 2021 in any capacity.
Nonprofits that have raised funds over the course of the event's history have had to learn new ways to meet their fundraising goals in 2020. To help support them, we will continue to share resources and develop training around online fundraising and virtual event production.
We have our sight set on 2022 to relaunch the Sonoma County Human Race and believe that our community of nonprofits, businesses, and individual fundraisers will once again come together to run, walk, or roll in this exciting and meaningful event.
Please know that we remain committed to finding other ways to support you through our many educational platforms and online resources.
We appreciate all that you do: together we can help our communities stay safe, informed, and connected.
Dawn Bell, Special Events – dbell@cvnl.org 707-890-8875
To stay informed about the 2022 event, use this link: https://raceroster.com/events/2022/33391/2021-sonoma-county-human-race