Realize your greatest impact.
Join a growing network of professionals from hundreds of organizations representing local, regional, and national nonprofits of all sizes. 
Access a range of benefits, from free training and coaching to funding support and discounted services — all designed to help you succeed. 
You've got important work to do. Membership saves your organization time and money, allowing you to focus on your mission.
"We appreciate the tutelage, and knowledge that's been bestowed on our staff because of CVNL's workshops. The resources along with the support that has been offered has been invaluable. We're grateful for our partnership with CVNL and look forward to our future work with them."
"Membership is not just about the services accessed - which are many with CVNL - but also about the community it builds and serves. Ag Innovations is proud of contributing to an organization that helps all of us do the work, better, together."
"We have been particularly pleased to be affiliated with CVNL during the 2020 pandemic. CVNL quickly launched Stronger Together webinars that were timely and relevant, and by engaging Partnership Resources Group they clearly demonstrated the power of collaboration. As we in the nonprofit world navigated an entirely changed landscape, interactive webinars such as Fundraising During a Crisis were invaluable."
"CVNL's membership program has provided me with tools, resources and trainings to continuously develop and grow professionally. I am grateful for the partnership, rich network of non-profit leaders and for the support I have received over the years!"
"CVNL has been an incredible resource for me and my staff, from high-quality leadership training to volunteer support and community building. I'm grateful for the work they do to support the nonprofit sector, helping to ensure we're connected and strengthened together."
CVNL's Membership Program brings local leaders like you the expert guidance and essentials needed to achieve greater impact. We encourage nonprofit organizations, schools, and government agencies to become CVNL Members to access valuable resources, services, and further develop professional skills. Join our powerful community of change-makers who are looking to take their leadership to the next level.
CVNL prides itself on staying current in a transforming world. We have curated a membership benefits package that is focused on your fluctuating needs, including capacity building and professional education for your staff and board. CVNL keeps you informed, up-to-date and prepared for change. Benefits of a Nonprofit Membership extend to your organization's entire staff and board of directors.
Free job postings on CVNL's job board (valued at $60 per listing for non-members)
Highlighted member volunteer opportunities through volunteernow.org
Free access to Peer Learning Network sessions in Fund Development & Marketing, Volunteer Management, and Finance & Human Resources facilitated monthly
Priority given to members to feature volunteers in local publications (Marin Independent Journal's Volunteer of the Week and/or Sonoma County Press Democrat's Good Deeds
Take a tour of GrantStation to learn how this powerful platform can support your organization's development goals.
Nonprofit Membership starts at just $100 per year, an investment that you immediately earn back in benefits and cost savings. Nonprofit Membership levels are based on annual budget size.
Click here
to download a PDF of all the benefits of CVNL Membership.
Have questions about the CVNL membership program? Contact Ling Tang: ltang@cvnl.org.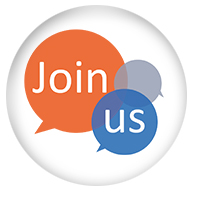 No matter what stage your nonprofit is in, large or small, Membership gives you the services and tools to succeed.