2nd Annual Marin Volunteer Fair will have fun, new features!
Share your mission. Engage with volunteers.
The Fair is the perfect place to interact with the public and get the word out about your nonprofit. More than 30 nonprofits have registered — we hope that your organization will join us at this fun community event to connect with your peers and meet new volunteers.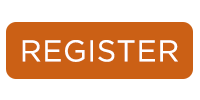 Already registered? Spread the word! Share the Facebook event here or forward this email on to a friend. Let's make this year's event the best one yet!
---
New this year…food trucks!
Enjoy tasty food and drinks while meeting volunteers.
EVENT DETAILS

Location: Children's Island in Lagoon Park, Marin Civic Center, in front of the Veterans' Memorial Auditorium, San Rafael, CA

Time: 10:00 a.m. – 2:00 p.m.

Pricing:
Regular Registration w/ Activity (July 2nd – September 1st) – $65.00
Regular Registration w/o Activity (July 2nd- September 1st) – $75.00
When attending the Fair, please bring a table, chairs, information, swag, and anything else that will draw in volunteers to your booth. Each nonprofit will have their very own 10′ by 10′ space (feel free to bring pop-up tents, limited to the 10′ by 10′ space). If you bring an activity that provides a glimpse into the fun work your organization does, you will receive $10 off your registration! Examples of activities are face painting, CPR demonstration, jeopardy with fun facts about your mission, etc. Don't miss this great opportunity to recruit volunteers and share your organization with the community.
If you have any questions, please contact Aeryn Jungerman at ajungerman@cvnl.orgor 415.448.0304.