Celebrating Emerging Leaders in Marin, spring 2016
Congrats to the newest graduating cohort
14 diverse leaders completed the Emerging Leaders Program (ELP) in June
We are proud of to announce the graduates of the 2016 spring Emerging Leaders Program in Marin:
Jenafer Anderson, Director of Operations, Marin Art & Garden Center
Nancy Benjamin, Volunteer Ambassador, One Tam
Lara Morgan, Director of Individual Giving, Big Brothers Big Sisters of the Bay Area
Mallory Bressler, Managing Director, Global Student Embassy
Claudia Campazzo, Managing Director, San Francisco Classical Voice
Lauren Crutsinger, Program Director, Solano County, Seneca Family of Agencies
Mary An Ellison, Founder and Executive Director, Flowering Hope
Leslie Iorillo, Creative Director, Leslie I. Design
Juliet LaMariana, Director of Operations, Boys & Girls Clubs of Marin and Petaluma
Mary Morris, Executive Search and Transition Services Assistant, CVNL
Laura Talmus, Co-Founder and Executive Director, Beyond Differences
Andrea Taylor, Director of Master Class, Environmental Forum of Marin
Laurie Vermont, Volunteer Services Program Manager, Whistlestop
Martha Walters, Executive Director, LITA Marin
ELP makes an important investment in the nonprofits that serve communities throughout the Bay Area. Now in its 8th successful year, the program equips new and aspiring nonprofit leaders with the knowledge and skills needed to effectively lead their organizations.
From running effective boards, to fundraising, to learning how to stay in compliance, the program covers the fundamental areas all nonprofit leaders should be well-versed and confident in. CVNL's vision is to support a continuous stream of people who are better-equipped to be nonprofit leaders — and help assure vital causes have the knowledgeable talent they need to succeed. But what ELP do to address the "leadership deficit" haunting the nonprofit sector?
Bridgespan Group's 2006 landmark study, The Nonprofit Sector's Leadership Deficit, predicted that there would be a huge need for nonprofit leaders, driven by the growth of the nonprofit sector and the looming retirement of baby boomers from leadership positions. Nine years later, Bridgespan tested its predictions. The discovery? That while the need for senior executives grew dramatically, organizations largely found leaders to fill the demand. So why, then, does the crisis narrative continue to dominate the nonprofit space? One word: turnover.
According to Bridgespan, in the past two years, one in four senior leaders left his or her position, and nearly as many reported that they planned to do so in the next two years. If these projections turn out to be true, the nonprofit sector will need to replace the equivalent of every senior-level position over the next eight years . So what can we as a sector do to slow down the "turnover treadmill?"
One way to slow the process is to tap into the stories and experiences of leaders who have worked their way up within the sector. To that end, we spoke with five ELP alumni from the most recent graduating class, all of whom have spent much if not all of their careers working in the nonprofit sector. What lessons have they learned over the years? What makes a resilient and effective nonprofit leader in the 21st century? Below are a few of their suggestions.
1. Think big picture — "A big part of career growth is looking at a broader landscape of where your skills can be applied… and being able to see the dotted lines that connect different fields. In every position I've taken, I didn't limit myself to what I was bringing to the position. I said 'I'm interested in this position because I'm going to learn a lot.' There's this notion of not being afraid to bring the skills you have to the position, but also being very clear about what you want to learn from it."
2. Volunteer inside and outside the organization — "Volunteering to help with an event or a special project—particularly those that cut across functional boundaries—can help provide the sort of well-rounded experience that leadership roles require. However, if you are a mid-level manager who is having difficulty finding the right kinds of volunteer experiences within your own organization, there are still plenty of opportunities available if you cast a wider net. Look for volunteer roles at other nonprofits whose missions closely match your values, and consider opportunities as diverse as direct service, event planing, committee work, or even a position on a board of directors."
3. Create a culture committed to developing shared leadership and management — "We're not a huge organization, but one thing we decided to invest in long ago was training and apprenticeship programs. We make sure promising staff members participate in leadership or management training run by our senior managers, or assign them to support specific board committees. In some situations, we have even had up-and-comers work on committees and task forces outside of their regular job (i.e., a program manager participating on a human resources committee)."
4. Make space for YOU: "Give yourself the gift of 'Think Time.' Schedule it. Leave the office if you must. Allow time to let ideas flow, consider options, rejuvenate."
5. Get trained on your core field, philosophy, and approach to the world. "Learn about strong governance, meeting management, accountability. Keep getting trained, inspired, learn best practices everywhere you go. Ensure your board is trained/educated well so they see the value in staff and volunteer training. Steal ideas shamelessly, but give credit where it's due or expected. Adapt strategically to fit within your or your organization's capacity."
Interested in applying for the fall cohort in Marin or Napa?
Applications are currently being accepted.
Marin: Tuesday, September 13, Wednesday, September 14, and Thursday, September 15; the cohort comes back together to complete the program on Wednesday, October 5, and Thursday, October 6. All participants commit to five days; all days are from 9:00 a.m. to 5:00 p.m.
Napa: Tuesday, October 18, Wednesday, October 19, and Thursday, October 20; the cohort comes back together to complete the program on Wednesday, November 9 and Thursday, November 10. All participants commit to five days; all days are from 9:00 a.m. to 5:00 p.m.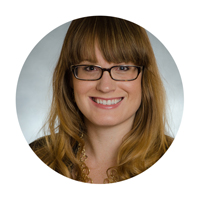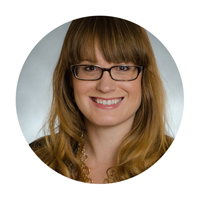 Katelyn Willoughby-Bagley
CVNL, Leadership Programs Manager