Celebrate Martin Luther King Jr. with "30 Days of Action"
Our team at CVNL and fellow AmeriCorps/VISTA Members value the importance of equity, inclusion, diversity, accessibility, and intersectionality and actively honor and celebrate our differences.
Each year, AmeriCorps Members are tasked with specific areas of focus: this year, we are helping to address food insecurity and literacy. MLK Day of Service inspired us to create projects that specifically address these issues.
Food insecurity currently affects nearly 50 million people nationwide – most frequently, families with children. The important role that food security plays in a child's ability to achieve is often overlooked: children who grow up in food-insecure households often lag behind their food-secure peers in terms of cognitive, emotional, and physical development. In addition to the above effects, a wide body of research indicates that these consequences follow children into the classroom, often resulting in poor academic performance and challenges in reaching literacy skill benchmarks.
Working with local agencies and small businesses, we have created Operation D.R.E.A.M (Dedicated Readers Excel and Motivate). In Marin, Sonoma, Solano, and Napa counties, we are collecting new books and healthy snacks for book bags, which will also include resources for local food banks and pantries available within the residing county. The goal is to create 500 bags, which will be gifted to North Bay children and youth.
Our book bags attempt to nourish the minds and bodies of today's' youth because access to healthy food and improved literacy improves overall health and creates a sense of empowerment.
Community members are encouraged to donate new books for children or youth, pre-packaged/non-perishable snacks, new bookmarks, or a gift certificate to purchase such items. Each bag of gifts will contain approximately $25 worth of books and $10 worth of snacks.
All donations will be distributed to children and youth via local agencies that champion youth literacy and address hunger: Bridge the Gap College Prep (Marin City); Napa County Office of Education (Napa); Elite Public Schools (Vallejo); Fairfield BaCON Teen Pantry (Fairfield);
Petaluma People's Services (Petaluma), Fairfield Civic Center Library; and Vallejo SER Latino.
Operation D.R.E.A.M.'s foundations were inspired by the advocacy and the lifetime dedication of Dr. Martin Luther King Jr. towards a better tomorrow, one where he envisioned equality, respect, and dignity for all people. However, equality cannot be achieved without active awareness and comprehension of the societal barriers found in our systems of power and institutions that disproportionately affect people of color and their ability to prosper. Our mission intentionally acknowledges these barriers and how they affect youth access to knowledge and food.
Although a humble gift of a book and snack does not eradicate the disparities found within education and food security, let it serve as a reminder that as a community we must remain intentional in our quest to end illiteracy and hunger. In our upcoming MLK Days of Service, we hope these book bags will grant access to vital resources that empower young recipients to forever dream big and advocate for themselves and their neighbors.
More ways to help now: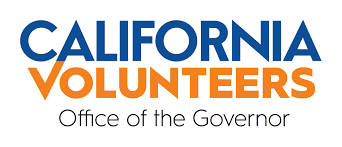 #CaliforinansForAll #AmeriCorps #MLKDAY #CVNLMLKDay #MLKDAY #CVNLMLKDay